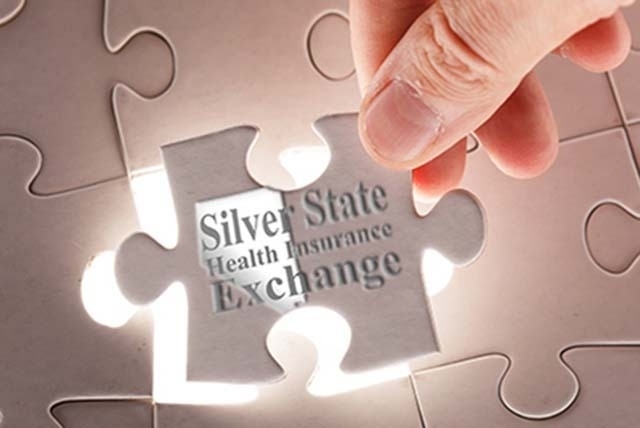 It's like January all over again.
Despite weeks of technical upgrades by contractor Xerox, the Silver State Health Insurance Exchange's Nevada Health Link website has relapsed into a pile of payment and enrollment glitches in the middle of an important special-enrollment period, according to insurance carriers, brokers, consumers and even some exchange board members.
One carrier said Thursday that it hasn't received updated or corrected electronic enrollment and payment files — called electronic data interchange files — since April 29. Brokers reported consumers couldn't pay online or over the phone. And exchange board members and state officials said they're flooded anew with grievances.
"I've probably had more complaints from carriers and brokers this past week than I've had in a long time," exchange board Vice Chairwoman Lynn Etkins said in a Thursday meeting. "It sounds like things are taking 20 steps back, or maybe 100 steps back. There is a groundswell of frustration. There is something continually going wrong or backward, I don't know. But the number of complaints is just — it's bad."
Lou Cila, a broker with Best Nevada Insurance Agency, told the board in a written statement that he could "write a three-page letter listing all the variations of payment problems." Clients are even calling to ask how they can follow up with the exchange on mailed checks that have gone uncleared for 30 to 45 days.
The troubles have some brokers questioning the accuracy of the exchange's stated paid enrollments, which were at 34,820 as of May 3.
Xerox Vice President Greg Vitiello told the board Thursday that he couldn't comment on the fresh problems because staffers still were investigating their cause. He said he expected to have an answer by the end of the day Friday.
Xerox spokeswoman Jennifer Wasmer told the Review-Journal late Friday that Xerox has "deployed a specialized team of IT and financial experts to identify and resolve issues related to a recent delay in transferring (electronic data interchange) files to the carriers."
"We heard clearly the frustrations of the carriers and the board about this issue, and we are working with a sense of tremendous urgency so Nevada Health Link can enroll as many Nevadans in health care plans as possible," Wasmer added.
She said electronic data interchange files began going out again Friday, and Xerox expects to be "fully up to date" with the files Monday.
PROBLEMS IN SPECIAL ENROLLMENT PERIOD
In the meantime, the issues have caused hiccups in a special enrollment period that ends May 30.
The board approved the special sign-up session in March to give consumers who faced technical problems during open enrollment another chance at getting coverage with a premium tax credit through Nevada Health Link.
Membership numbers improved at first: When the six-month open enrollment period ended March 31, Nevada Health Link had fewer than 26,000 enrollees. That number was up a third by May 3, to nearly 35,000 members.
But sign-up statistics stalled during the first week of May. Board Chairwoman Barbara Smith Campbell asked exchange staffers if there might be a link between payment issues and those flat enrollments.
"I am getting comments from brokers and also copies of emails where the (Xerox) call center is telling brokers the system is just not working for payment right now," Campbell said. "We can see people picking plans, but nobody is paying, and that's something that needs to be addressed quickly."
The system has been just as inoperable for insurers in recent days.
Art Rempp, director of operations and system support for Saint Mary's Health Plans in Reno, blasted Xerox in Thursday's exchange board meeting for the grief Nevada Health Link is giving his company.
Although the sign-up process has improved some, Rempp said, his company hadn't received an any updated and corrected electronic enrollment files from the exchange since April 29, making it impossible to sign up new members. There are lingering inconsistencies between premiums and what consumers have paid, and Saint Mary's isn't getting enough information on people whose coverage should be terminated either for nonpayment or self-cancellation. That means the carrier can't "confidently" give doctors and hospitals good information on who's enrolled, and that in turn puts the health plan at financial risk, Rempp said.
It's also making the carrier look "inept," he said.
"Our reputation as a quality health insurance company is being tarnished and is of great concern to our organization," he said. "Xerox must find solutions immediately, as we cannot tolerate the lack of resolution and the lack of urgency any longer."
SIMILAR PROBLEMS EXPERIENCED
Tom Zumtobel, CEO of nonprofit insurer Nevada Health CO-OP, attended Thursday's meeting, and said Friday the carrier is experiencing the same problems.
Electronic data interchange delays mean people who were eligible for coverage May 1 have had their insurance cards held back again, and that "reflects back on the carrier," Zumtobel said. "When members get their cards late, or don't get them at all, in most cases, they think it's the carrier's fault. Members are trying to go to the doctor, and they're saying, 'Why does my insurance company not know about me?' "
The latest troubles join a list of ongoing issues.
A reader named Jori, who asked that her last name not be used, wrote the paper April 30 to say she had paid for coverage in December, but the exchange canceled her plan after she had a baby in March and made her start her application over. She and her baby still have no coverage, "but they (the exchange) have cashed every check," she said.
Local insurance broker Rick DiGregorio has a client whose premium cleared his bank account on April 14, a day ahead of the deadline to pay, and had his policy canceled anyway for nonpayment — a problem that could have been avoided if the exchange could accept online payments, DiGregorio said.
DiGregorio said he began feeling optimistic a few weeks ago that the website would begin to work, because policies were getting issued.
"But now it seems like the system is getting worse," he said.
Another consumer who was mistakenly enrolled in Medicaid in January has found it impossible to get signed up for a qualified private health plan through the exchange. The woman's broker, Pat Casale, said exchange officials told him Friday that Xerox is incapable right now of processing the woman's payment and sending her information to an insurer. Meanwhile, the client is unable to get a biopsy that she can't afford out of pocket.
Coverage problems have spurred a class action lawsuit with 100 plaintiffs. They also have made some brokers question whether the exchange's sign-up stats are real.
"I do not think it's accurate. I've had at least five clients in the last couple of days who have duplicate numbers and duplicate billing," Casale said. "It wouldn't surprise me if they eventually had 25 percent to 50 percent of the number purged."
Nor has the exchange published numbers on how many people have stopped paying premiums. The law lets people skip three months of premiums before coverage lapses. So a consumer who paid up in January and February but stopped paying in March and April still is counted as covered.
The board said Thursday that it will decide by the end of May whether to stick with Xerox, replace it with another platform or move to the federal exchange.
Contact reporter Jennifer Robison at jrobison@reviewjournal.com or 702-380-4512. Follow @J_Robison1 on Twitter.