Diamond Resorts benefits from growing timeshare industry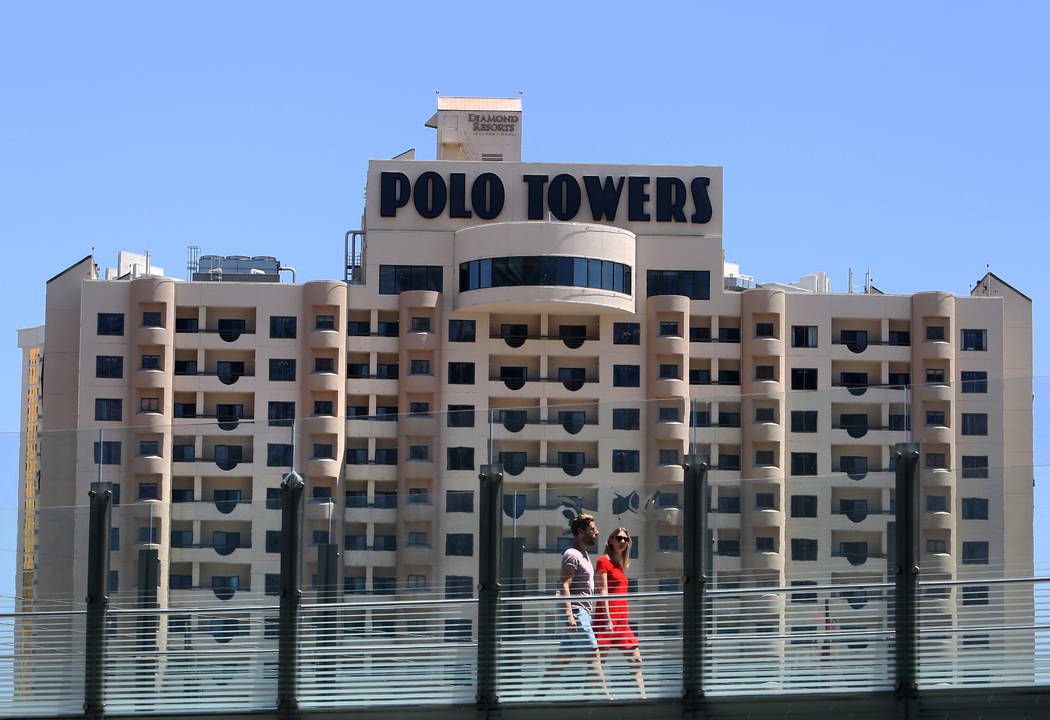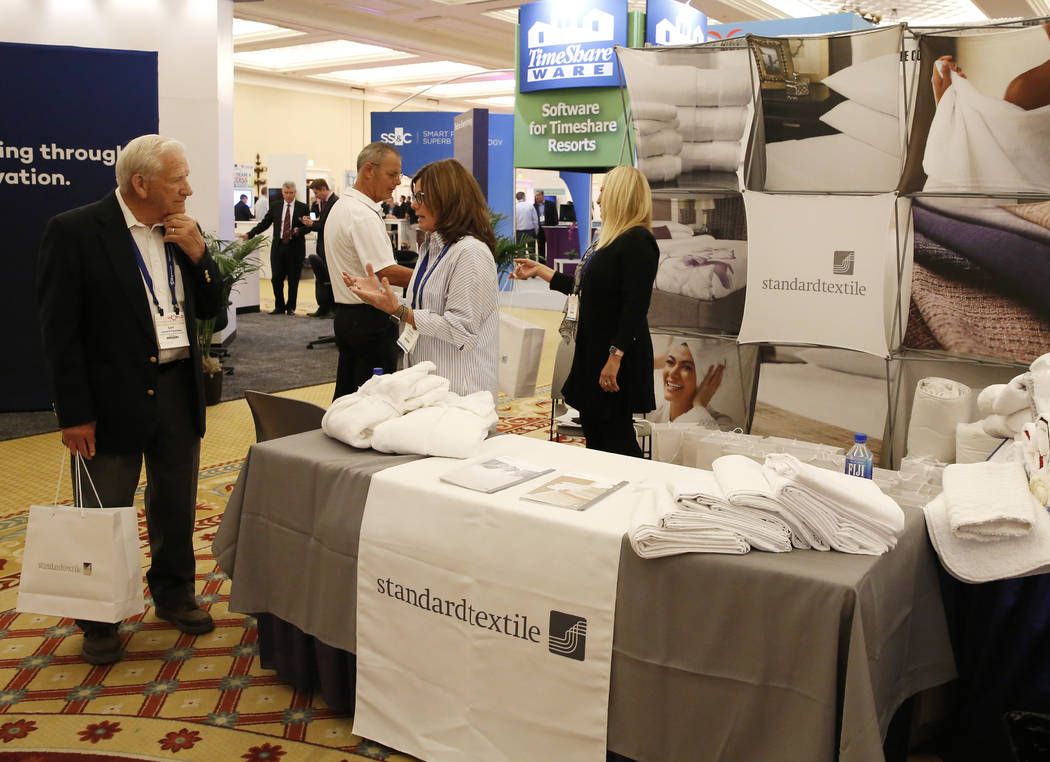 Michael Flaskey says his industry has matured.
And for the CEO of Las Vegas-based timeshare company Diamond Resorts, that maturity — in the form of more analysts on Wall Street and more attention from regulators — has meant big money.
The company landed contract sales in 2017 worth $850 million and about $455 million in earnings before interest, taxes, depreciation, and amortization.
"We've grown up," Flaskey told a crowd at Caesars Palace.
Flaskey was one of about 2,850 people in attendance for the annual American Resort Development Association convention and expo, which ended Thursday.
He spoke on a panel of CEOs for timeshare companies about challenges to their industry, like scams, and changes happening within it.
Overcoming scams, Airbnb
Businesses like Airbnb, an app that connects users with people renting out space in their houses, have caused headaches for the hospitality industry, neighborhoods and regulators.
Airbnb previously said Las Vegas was among the top 10 cities in the U.S. for highest Airbnb guest arrivals in 2017, with about 500,000 visitors staying at homes or private apartments offered on the website.
But panelists said Airbnb can't compete with full-time employees at timeshare properties.
"Grandma's not going to get you towels," Holiday Inn Club Vacations CEO Tom Nelson said. "We win in that game."
The Desert Club Resort near the intersection of Koval Lane and Flamingo Road is part of Holiday Inn Club Vacations.
The industry is changing its offerings to bring in younger customers, rather than retirees who buy into timeshares. New offerings include on-site activities for children and shorter contract terms, like ones for seven or even three years, Welk Resorts CEO Jon Fredricks said.
"We're trying to innovate and create experiences that are quite unique," Fredricks said.
Welk Resorts has no local locations.
Regulators and timeshare company owners have partnered to educate people on scams that offer to get people out of their timeshare contracts but ask for money upfront and provide no service, the panelists said.
Local data
Data from the Nevada Real Estate Division shows a 46 percent increase in licenses for timeshare sales agents from fiscal year 2012 to fiscal year 2017. The state licensed 3,718 timeshare agents in fiscal year 2017.
The state saw a 35 percent increase in the number of registered timeshare representatives.
State law defines timeshare representatives as people who aren't sales agents but try to persuade potential customers to attend sales presentations. That doesn't include employees whose sole jobs are clerical tasks, arranging appointments or distributing promotional materials.
Nevada registered 2,490 representatives in fiscal year 2017, according to state data.
Currently, 34 timeshare projects are located in Nevada and offered for sale. About 90 projects are registered and offered for sale in Nevada but are located outside the state.
Diamond eyes IPO?
Diamond Resorts has 403 destinations worldwide — over 100 of those Diamond-managed or branded resorts — and about 8,000 employees, Flaskey told the crowd of more than 100 at Caesars Palace on Tuesday.
The company's local offerings include Cancun Resort Las Vegas, Desert Paradise Resort, Polo Towers and The Carriage House.
Diamond went public in July 2013 at $14 a share, below the expected price. Apollo Global Management bought the company in June 2016 for $2.2 billion and returned it to a privately owned company.
Flaskey became CEO in March 2017. He told the Business Press around that time that Nevada was the company's largest sales region in the world, that more than 500,000 families own with Diamond and that the aggregate average demographic is 55- to 75-year-old couples.
As of early 2018, the average age of Diamond members is 59, and 31 percent of members are under 45. Nevada sales topped $190 million in 2017.
Flaskey said he predicts a strong 2018 and 2019 for the industry, with the 2020 election cycle something to keep an eye on. The industry has more room to grow with only about 7 percent of eligible people owning a timeshare.
"We've got some wind at our backs," he said.
Contact Wade Tyler Millward at (702) 383-4602 or wmillward @reviewjournal.com. Follow @wademillward on Twitter
Timeshare sales agent licenses per fiscal year
2012: 2,551
2013: 2,787
2014: 2,963
2015: 3,554
2016: 3,743
2017: 3,718
Timeshare employees who persuade people to attend sales presentations per fiscal year
2012: 1,846
2013: 1,968
2014: 2,644
2015: 2,543
2016: 2,369
2017: 2,490
Source: Nevada Real Estate Division