Economist trashes cryptocurrencies at Las Vegas event
August 22, 2018 - 5:45 pm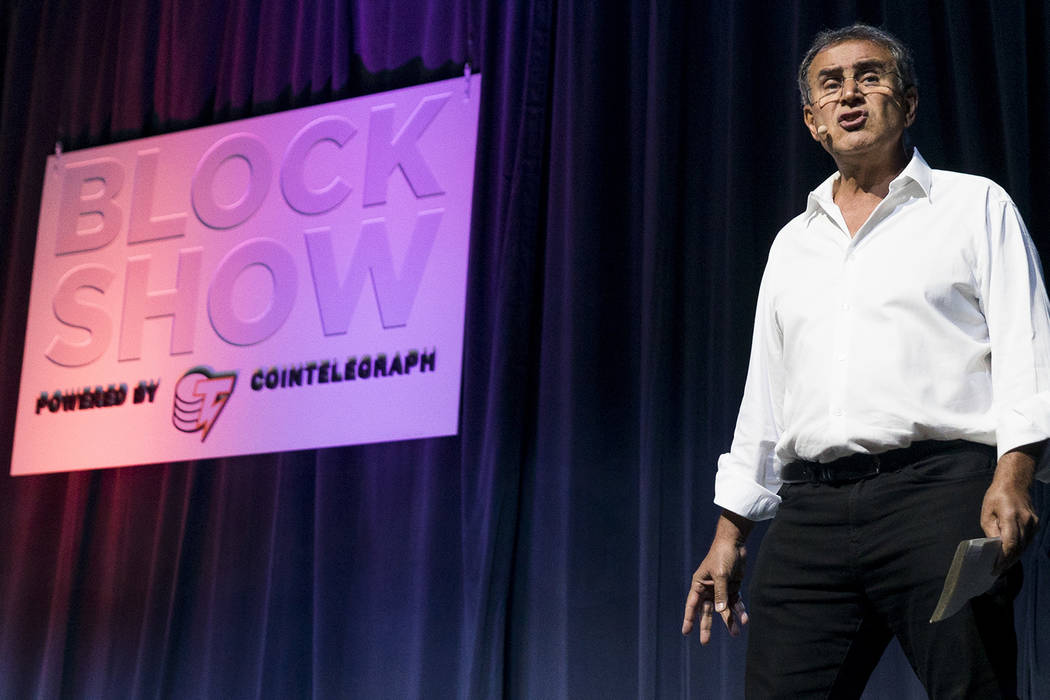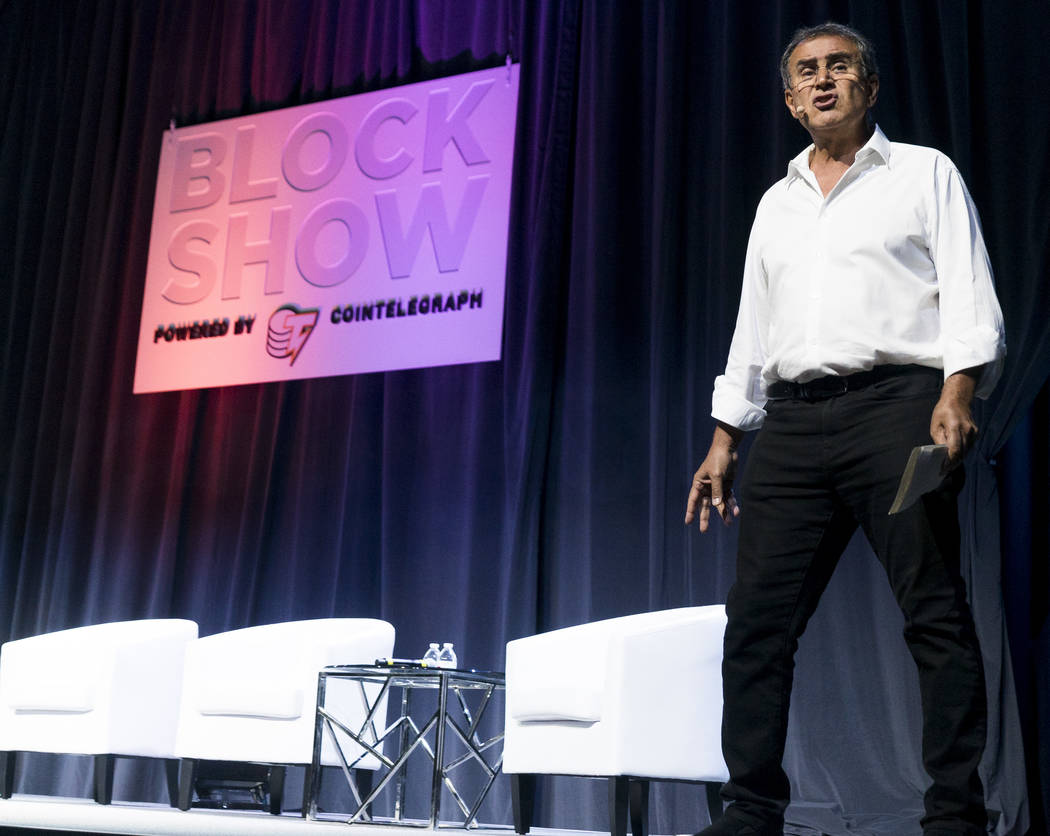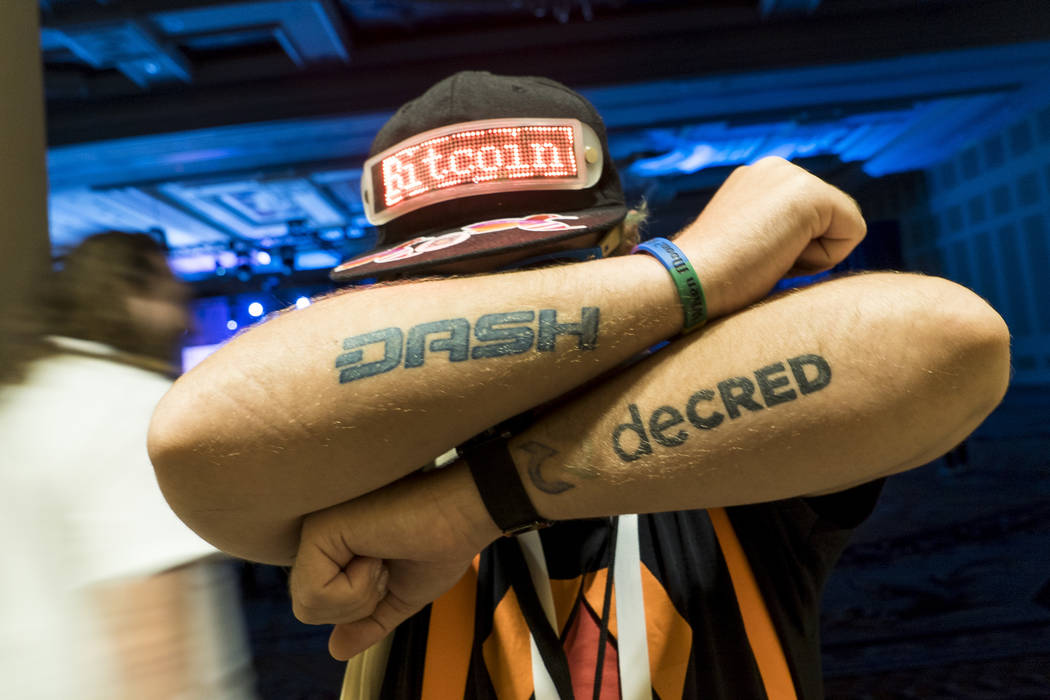 Another week in Las Vegas brought another intense battle between a prominent economist and bitcoin enthusiasts over the future of cryptocurrencies.
New York University Professor Nouriel Roubini trashed cryptocurrencies as a fad that makes no economic sense, and he called its underlying technology blockchain a "glorified spreadsheet."
"Bitcoin and cryptocurrencies are the mother and father of all bubbles and a bubble that has already burst. Blockchain is probably one of the most over-hyped technologies ever," Roubini told a few hundred people Tuesday at the BlockShow industry conference.
At a panel discussion that followed his remarks, cryptocurrency enthusiasts dismissed the economist's dire outlook. They predicted that the number of cryptocurrency users will grow to more than 1 billion and that the price will rise 10-fold.
Roubini's pessimistic view coincides with that of Nobel laureate Paul Krugman, who dismissed cryptocurrencies at the ChainXChange show last week.
About six shows scheduled for this year on the Strip are dedicated to blockchain and cryptocurrency. The two-day BlockShow at The Venetian, which ended Tuesday, attracted about 1,000 attendees and a few dozen exhibitors.
BlockShow panelist Michael Terpin, who helps companies launch initial crypto coin offerings, compared the takeoff of digital currencies to that of the internet in the 1990s.
The number of cryptocurrency users will rise as people lose faith in their financial systems, especially in emerging markets, Terpin said.
Roubini specifically addressed that theory in his keynote address before the panel.
"Crypto is not the new internet,'' Roubini said. "When your new technology is truly disruptive, adoption becomes exponential. The number of transactions increases exponentially, and transaction costs decrease rapidly.''
However, that is not happening with cryptocurrencies, he said. They are not a store of value, a unit of accounting or a viable means of payment.
Roubini also said the generation of cryptocurrencies via computers — a process known as "mining" — often takes place in countries without democratic regimes, like China, Russia and Belarus. "Can we really trust those guys?"
Cryptocurrency investor Mark Mueller-Eberstein said Roubini made some legitimate points but could "not see the trees for the forest."
Mueller-Eberstein said cryptocurrencies and blockchain will grow in usage in emerging markets, where weak institutions and poor infrastructure make the emerging technology useful.
He expects bitcoin to surge in value again, saying the price could reach $50,000 to $60,000 "soon."
Bitcoin rallied from just below $1,000 in January 2017 to nearly $20,000 in December 2017 before tumbling this year.
The price of bitcoin was around $6,300 Wednesday afternoon.
$100 million orders
Terpin said he now sees wealthy, private investors seeking to buy $100 million or more of bitcoin in private transactions off centralized exchanges.
While the panelists sung from the same songbook on the long-term outlook for bitcoin, they disagreed among themselves about the future of other cryptocurrencies. There are more than 1,000 cryptocurrency coins in existence though most have lost 90 percent of their value.
Naeem Aslam told the panelists he had loaded up on Ethereum, the largest cryptocurrency by market value after bitcoin.
"I haven't seen a single good project in this entire space other than bitcoin," said Tone Vays, a former Wall Street trader.
The explosion of initial coin offerings "is a lot worse"' than the dot com boom of the 1990s because cryptocurrencies are a lot more accessible today to the average person than stocks were two decades ago, he said.
The Review-Journal is owned by the family of Las Vegas Sands Corp. Chairman and CEO Sheldon Adelson. Las Vegas Sands operates The Venetian.
Contact Todd Prince at 702-383-0386 or tprince@reviewjournal.com. Follow @toddprincetv on Twitter.