Electric Daisy Carnival produces $1.3B impact on Las Vegas economy
February 23, 2016 - 12:04 pm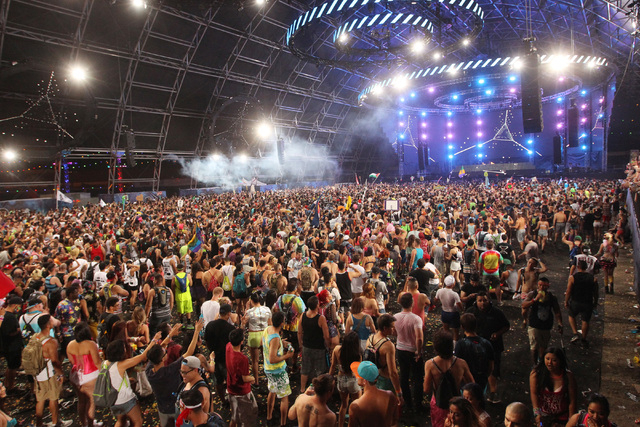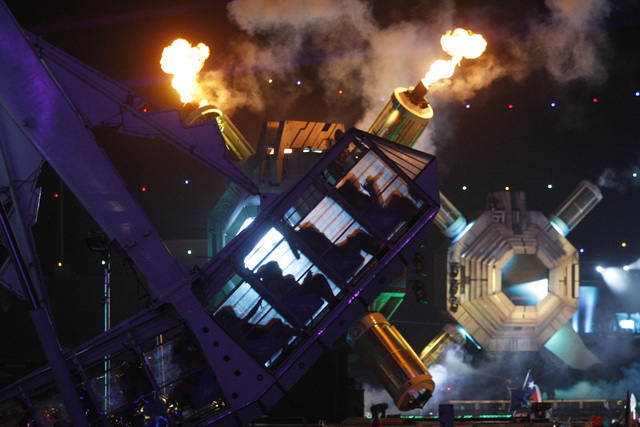 Organizers on Tuesday released an economic impact report for the most recent edition of Electric Daisy Carnival, which took place June 19-21 at Las Vegas Motor Speedway. According to the study, the 2015 installment of the festival generated more than $350 million.
Since moving to Las Vegas from Los Angeles in 2011, the dance-music festival has drawn 1.7 million fans to Las Vegas and funneled $1.3 billion into the local economy, in addition to generating $81.4 million in tax revenue, including $21.9 million last year, according to Beacon Economics LLC, an independent economic research firm hired by carnival organizer Insomniac.
Although a specific breakdown of the revenue generated in direct spending ($169.5 million) for last year's festival wasn't presented, according to the data delivered by Beacon Economics, which extrapolated and analyzed relative revenue statistics during the past five years, festival attendees accounted for $145.4 million spent on lodging, $188.9 million in restaurant and bar business, $66.2 million in entertainment, $87.9 million in gaming, $55.9 million in retail and $93.6 million in transportation, for a total of $638 million.
"It is incredible that in just five years our headliners have helped us generate more than $1.3 billion back to Las Vegas, a place I call home," Pasquale Rotella of Insomniac said in a statement. "I'm so grateful that I can do what I love while making a positive impact in the community"
"Each year EDC brings in hundreds of thousands of visitors to Las Vegas, including many who didn't have a ticket to the festival, but wanted to experience the destination during EDC Week," Clark County Commission Chairman Steve Sisolak said. "From EDC to the overall entertainment appeal of Las Vegas, EDC Week gives these visitors an experience that only this town can offer."
This year's Electric Daily Carnival is set for June 17-19 at Las Vegas Motor Speedway. More than 400,000 people are expected.
Read more from Dave Herrera at reviewjournal.com/music. Contact directly at dherrera@reviewjournal.com, or follow @rjmusicdh on Twitter.