First class-action lawsuit filed over Nevada's insurance marketplace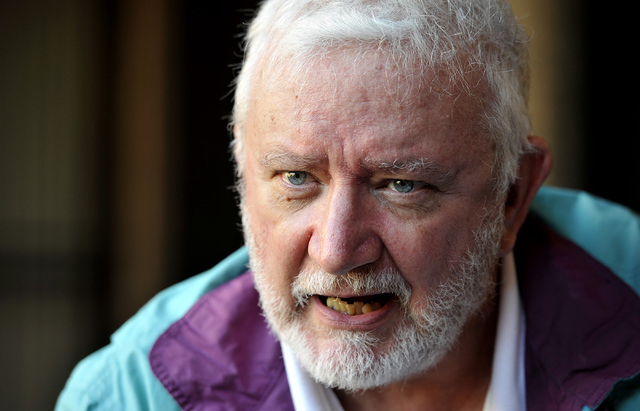 A Las Vegas man who had trouble getting coverage through the state exchange's Nevada Health Link website is a co-plaintiff in the first class action lawsuit filed over the troubled insurance marketplace.
Local personal-injury law firm Callister &Associates filed the lawsuit on behalf of Larry Basich, who went uncovered even after paying premiums as far back as November, and a local woman named Lea Swartley, who also has gone without coverage despite paying for a plan and was due to give birth Tuesday night.
The lawsuit was filed in U.S. District Court of Nevada on Tuesday afternoon against the state of Nevada, Xerox and the Silver State Health Insurance Exchange, which runs Nevada Health Link.
Matthew Callister said about 40 people have called him to say they've paid for coverage and have no insurance.
He said he didn't know how big the class could get, but he noted that Nevada Health Link had a pends list of more than 10,500 people without coverage as of last week.
Callister added that the lawsuit is not an indictment of the Affordable Care Act, which authorized insurance exchanges, or of the state exchange's insurance plans.
"This has nothing to do with the ACA. This is 100 percent about Xerox, who won the bid from the state of Nevada to create this exchange. And they've failed. They absolutely failed," Callister said.
CJ Bawden, a spokesman for the state exchange, said the state does not comment on pending lawsuits.
Callister said the lawsuit alleges gross negligence and failure to do due diligence to determine whether Xerox could handle the job of building the exchange.
State officials told the Review-Journal in February that the hiring of Xerox was a standard procurement process that most state and national governments use.
That process started with a request for proposals to build the site. Four companies responded: Xerox, Deloitte Consulting, Choice Administrators and KPMG. The four bids were reviewed by a panel of state managers who have a background in either health or information technology.
Xerox won the job because it scored highest on criteria such as financial stability; demonstrated competence; experience and performance on comparable contracts; expertise and availability of key personnel; and cost. Nevada law requires any contract go to the highest-scoring company.
Xerox edged out Deloitte by four points, Gov. Brian Sandoval told the Review-Journal on March 13, but state law did not allow officials to choose the contractor with the second-highest score.
The state has since granted Deloitte a $1.5 million contract to look at fixes to Nevada Health Link.
"I just want to get people covered who paid for coverage," Callister said. "State law said that's what's supposed to happen."
Basich's case made national headlines after the retired local engineer ran up more than $400,000 in medical expenses for a Jan. 3 triple bypass. The state exchange sent his premium payments to the wrong insurer, and neither the insurer he chose nor the insurer that had his money could find him in their system.
Health Plan of Nevada has since stepped up to say it will cover him, though officials with the insurer told the exchange board on March 27 that they reserved the right to pursue legal action against Xerox for the mix-up.
Like Basich, Swartley has been paying for coverage since November, Callister said. Her son was injured in a bicycle accident the day after her check to the exchange cleared her account, yet no insurer is paying her bills.
Swartley was due to give birth Tuesday night, Callister said.
"She's having a baby, and she has no coverage, even though she was told she would have coverage and has been paying her premiums," Callister said. "She's scared to death, and she does not have coverage."
Contact reporter Jennifer Robison at jrobison@reviewjournal.com. Follow @J_Robison1 on Twitter.