October 6, 2014 - 10:03 am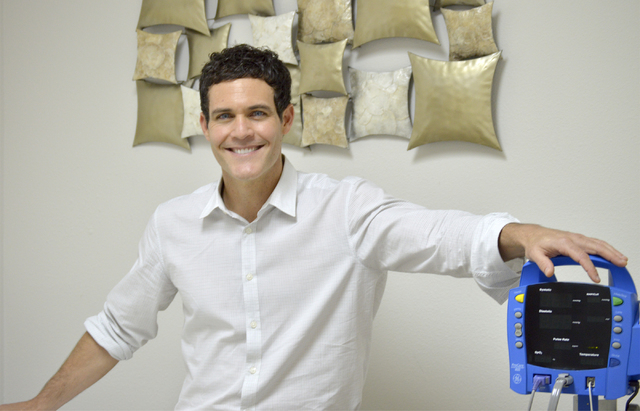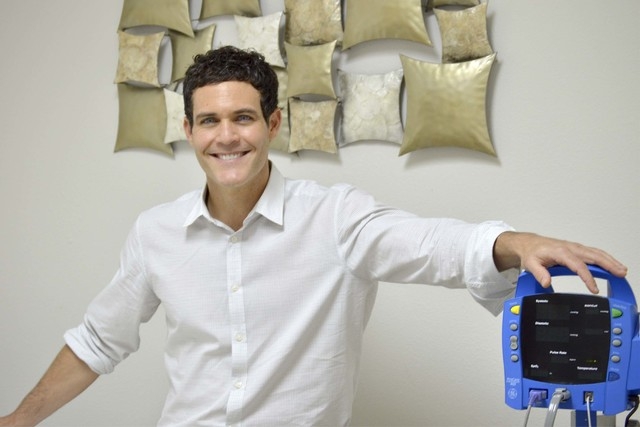 An Australian approach to treating addiction is giving new hope to Southern Nevada residents eager to kick alcohol or opiate dependency.
Dr. George Fallieras, medical director of Start Fresh Recovery, 501 S. Rancho Drive, has been making news with a treatment that uses an implant of the medication Naltrexone. Estimates for success are around 80 percent, based on the results in Australia.
The Naltrexone implant was brought from Australia where it's been used for decades, said Fallieras, who became Start Fresh Recovery's the medical director in June 2013.
Nine clinics use the program, said Fallieras said, who believes the implant could also help people with gambling addiction.
During an appearance on "The Doctors," a syndicated daytime television show, Fallieras told a national audience how a Naltrexone implant can help stop cravings for alcohol and opiates.
Actor Jeremy Miller, from the television show "Growing Pains," appeared on the episode and told how this implant help him overcome his alcohol problems. Miller has become a sort of spokesman for the treatment.
The implant system is sold by BioCorRx, a Santa Ana, Calif.-based pharmaceutical company traded on the Over-the-Counter Bulletin Board.
Start Fresh Recovery has about 150 Naltrexone implant patients in the United States.
BioCorRx has not patented the implant because it is "sufficiently difficult to duplicate," Fallieras said. The U.S. Food and Drug Administration has approved Naltrexone as a medication.
The procedure involves a small incision with local anesthesia. Today, the procedure is done by a surgeon in a medical suite; however, the procedure is so simple the Naltrexone implant could be put in by a nurse practitioner, Fallieras said.
The Naltrexone implant, which lasts about six months, can be removed easily should there be a negative reaction.
Start Fresh Recovery has a complete treatment system that includes, in some cases, a three- to five-day inpatient detox, the implant, and a life coaching program after the implant is in place.
At cost of a little more than $20,000, the Naltrexone implant and Start Fresh Recovery services aren't cheap. But that cost is about half of what a 30-to-45-day inpatient treatment plan costs at a rehabilitation center, he said. The implant also lets a patient to keep the treatment private.
This treatment, which includes both medical and psychological care, is covered by some insurance companies and Start Fresh is willing to help work out a payment plan with patients.
Alcoholism is a disease of the brain, Fallieras said, and doctors have been treating it the same way since before penicillin was invented. Most treatment programs, whether Alcoholics Anonymous or long-term rehabs, focus only on detox, talk therapy, and life coaching, he said.
This Australian program allows treatment of the brain circuitry allowing the brain to actually heal itself over time. This implant program has been used successfully in Australia for many years and the implant is approved for use in Russia.