Happy St. Patrick's Day to these 29 Irish millionaires
March 17, 2015 - 10:00 am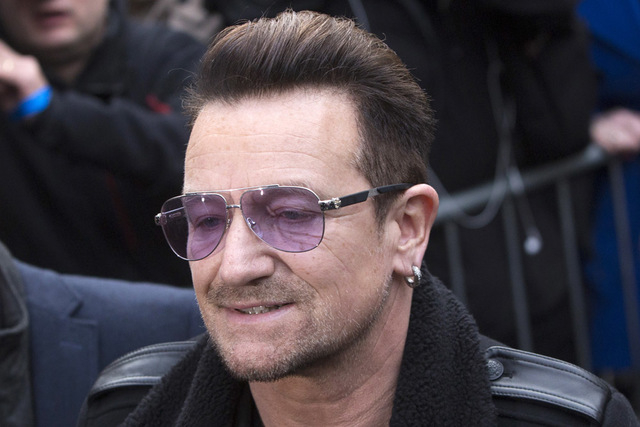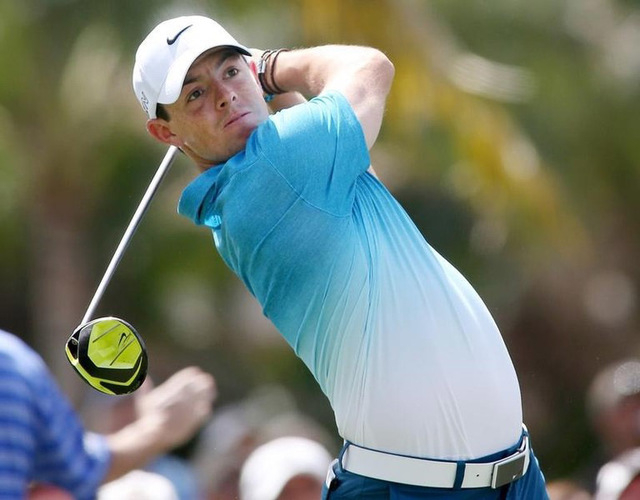 In honor of St. Patrick's Day, GOBankingRates took a look at some of the richest celebrities to come out of Ireland — including some that aren't very well known for being from the Emerald Isle. Counting down to the richest Paddies on the island, here are the net worths (and vital stats) of some of our favorite Irish millionaires.
29. Jack Reynor: $1.2 Million Net Worth
Born in Colorado and raised in Humphrystown, Ireland, actor Jack Reynor has appeared in a number of features, including "Delivery Man," "Cold" and, more recently, "Transformers" and "Macbeth." Reynor deserves credit for shooting the latter two around the same time – switching from Michael Bay to the Bard has got to be a jarring transition, one Reynor weathered with help from costars Marion Cotillard and Michael Fassbender (another Irishman). His net worth is $1.2 million.
28. Colin Morgan: $2 Million Net Worth
The title character in BBC's "Merlin," Colin Morgan is an actor from Northern Ireland who's also appeared in U.K. staples like "Doctor Who" and "The Catherine Tate Show." You'll find him most recently on Netflix's original series "The Fall," opposite Gillian Anderson and fellow Irishman Jamie Dornan. His net worth is a cool $1.5 million.
27. Ciaran Hinds: $2 Million Net Worth
Born in Belfast, Ciaran Hinds is best known for his turn as Aberforth Dumbldore in the the Harry Potter series, voicing Pabbie in "Frozen" and his recurring role as Mance Rayder in "Game of Thrones," the refuge for all Irish character actors, it seems (you'll find three more on this list). He has a $2 million net worth.
26. Liam Cunningham: $2 Million Net Worth
Born in Dublin, Liam Cunningham is remembered by many children of the '90s as Sarah's father in "A Little Princess." More recently, he's played Davos Seaworth on "Game of Thrones" and appeared in a number of inimitably Irish-sounding films, like "The Wind That Shakes the Barley." All that has added up to a $2 million net worth.
25. Jason O'Mara: $2 Million Net Worth
O'Mara knocked around several TV series on the BBC before making his American screen debut in Steven Spielberg's "Band of Brothers." He's since had bit parts in a number of U.S. TV shows, including "Grey's Anatomy" where he played a patient with a brain tumor who was the victim of a bear attack. He'll hopefully have better luck at the operating table next time around, when he'll be starring in the medical drama "Complications" on USA Network. O'Mara's fortune is no joke: He's built a $2 million net worth.
24. Colin O'Donoghue: $2 Million Net Worth
Born in Drogheda, County Louth, Ireland, you probably know Colin O'Donoghue as Captain Hook on ABC's "Once Upon a Time." He's also appeared in a number of other features and TV shows, including "The Rite" and "The Tudors."
"Not to belittle what we do as actors, but my wife Helen is a teacher, and she makes a real difference to kids," IMDb.com quotes him saying. His $2 million net worth, though — can't get that teaching.
23. Robert Sheehan: $3 Million Net Worth
Known for playing the impish, undead Nathan on Hulu's original series, "Misfits," 27-year-old Robert Sheehan is a one-time BAFTA nominee born in County Laois, Ireland. Thanks to "Misfits" and a burgeoning film career, Sheehan boasts a $3 million net worth.
22. Jaime Dornan: $3 Million Net Worth
The begrudging star of the "Fifty Shades of Grey" franchise (yes, he will be in the sequels, despite rumors to the contrary) doesn't necessarily like tying women up in movies, he told The Guardian recently, but it's certainly helped his bottom line, with a net worth of $3 million. When Dornan isn't barely hiding his disdain for costar Dakota Johnson on the "Fifty Shades" press tour, he's in Belfast filming "The Fall, " a Netflix original TV series in which he plays a serial killer pursued by Gillian Anderson. So, the guy certainly plays a type.
21. Aidan Turner: $4 Million Net Worth
Turner got his start on "The Tudors" with the aforementioned Colin O'Donoghue, before heading over to "The Hobbit" franchise to star as Kili the dwarf. It paid off: His net worth is a nice $4 million.
20. Aidan Gillen: $4 Million Net Worth
One of several "Game of Thrones" cast members on this list, Aidan Gillen plays "Littlefinger" Baelish on the show; it's not his first time on HBO — he was also a recurring character on the network's much lauded "The Wire." Gillen has also played smaller roles in features like "The Dark Knight Rises" and "Shadow Dancer," and will be in the new "Maze Runner" releasing in 2015. All that amounts to a $4 million net worth.
19. Stuart Townsend: $5 Million Net Worth
Now age 42, Stuart Townsend has been acting since the early '90s, so yes, that is him on that one episode of "Will & Grace." More importantly — and recently — he's been a series regular on "Elementary" and "Betrayal," lent his voice to Adult Swim's "Robot Chicken," and appeared in features like "The League of Extraordinary Gentlemen" and "Queen of the Damned." His net worth is $5 million.
18. Domhnall Gleeson: $5 Million Net Worth
You probably recognize him as Bill Weasley from the latter installments of the Harry Potter movies; his father, Brendan Gleeson, plays Alastor "Mad-Eye" Moody in the series. Domhnall has also appeared in last year's "Unbroken," Netflix's "Black Mirror" TV series and "True Grit." His net worth is a full $5 million.
17. Jack Gleeson: $8 Million Net Worth
With the kind of face that would make you want to slap a baby (at least for "Game of Thrones" fans), Jack Gleeson played the famously snivelly King Joffrey up through season four of the HBO series. Apparently, that was enough to put him off acting, for a little while at least: Gleeson told Entertainment Weekend that he will be looking to retire now that his time on "Game of Thrones" had come to a (violent) end. He'll be all right; the 22-year-old already has already amassed an $8 million net worth.
16. Colm Meaney: $10 Million Net Worth
This 61-year-old actor from Dublin is best known for his roles in the Star Trek TV series, both the "Deep Space Nine" and "The Next Generation." Combined with roles in countless other '90s programs ("Macgyver," "Dr. Quinn, Medicine Woman" and "One Life to Live"), Meaney has built an impressive $10 million fortune.
15. Gabriel Byrne: $10 Million Net Worth
This Irish actor spent five years in the seminary before realizing he had no interest in becoming a priest — and the career change has worked out for him pretty well, with a $10 million net worth. You likely know him from the seminal "The Usual Suspects," or the much, much less seminal "Ghost Ship."
14. Stephen Rea: $10 Million Net Worth
The Oscar-nominated actor, known for high profile films such as "V for Vendetta," was born in Belfast and began acting at the Abbey Theatre School in Dublin. Besides the Academy Award nod for his role in "The Crying Game," he's also been nominated for a Tony for his turn as Frank McGuinness in "Someone Who'll Watch Over Me." Rea has a net worth of $10 million.
13. Chris O'Dowd: $12 Million Net Worth
Originally a star of the beloved British TV show "The IT Crowd," O'Dowd has since been co-opted by Judd Apatow, so you'll find him in "Girls," "This is 40" and "Bridesmaids." Before finding success acting, O'Dowd worked as a telemarketer, trying to persuade strangers to support endangered animals. His karma: a $12 million net worth.
12. Sam Neill: $12 Million Net Worth
Born in Northern Ireland, Sam Neill is perhaps best known for "Jurassic Park," and, interestingly, a number of other films that take place or begin in Montana, including "The Hunt for Red October" and "The Horse Whisperer." He's not in the newest "Jurassic Park," where Chris Pratt will be taking up his mantle, but Neill can be contented with his $12 million net worth.
11. Michael Gambon: $15 Million Net Worth
That's Sir Michael Gambon, a Dublin-born actor who once worked under Laurence Olivier, and more recently took up the role of Albus Dumbledore in the Harry Potter films when the original actor died. ABC News reports that, as of February 2015, Gambon is retiring from the theater due to memory loss, which means he likely won't be growing his $15 million fortune further.
10. Cillian Murphy: $15 Million Net Worth
Veteran baddie in a number of recent action flicks, from "Inception" to "The Dark Knight," Cillian Murphy was born in Douglas, Ireland. According to IMDb.com, Murphy once speculated he'd be wealthier if he'd stayed with law — that's debatable, with a net worth of $15 million.
9. Jonathan Rhys Meyers: $18 Million Net Worth
Arguably his best roles were in "Bend It Like Beckham" and Woody Allen's "Match Point," though Jonathan Rhys Meyers also starred in the miniseries "The Tudors" and "Albert Nobbs" of late. In his nearly two-decade career, which earned him a net worth of $18 million, you'll find him in a number of films that require a nefarious-looking gentleman with a goatee. Fans can look forward to seeing Rhys Meyers in several movies this year, including "Stonewall" and "Byrd and the Bees."
8. Michael Fassbender: $30 Million Net Worth
Born in Heidelberg, Germany, Michael Fassbender moved to Kllarney, Ireland at age two. His most recent work includes the title role in "Macbeth" and a pass at righting Ashton Kutcher's wrong in the new Steve Jobs biopic. IMDb.com informs us his nickname is "Fassy" and he went on a diet of berries, nuts and sardines to lose 30 pounds for 2008's "Hunger." That commitment was worth it: His net worth is $30 million.
7. Colin Farrell: $30 Million Net Worth
The Dublin actor will be starring opposite Vince Vaughn in the second season of "True Detective" (releasing this year); other recent roles include "Saving Mr. Banks" and "Winter's Tale." The man whose first role was uncredited as Young Man in Cinema No. 2 in "Frankie Starlight" now has a net worth of some $30 million.
6. Daniel Day-Lewis: $50 Million Net Worth
Daniel Day-Lewis holds dual citizenship in Ireland and England, though in two of the three movies for which he's won an Academy Award, he's used an American accent: 2012's "Lincoln" and 2008's "There Will Be Blood." He's the only person to ever win the Best Actor Oscar three times (his other winning role was Christy Brown in "My Left Foot," in 1989). Day-Lewis' net worth is $50 million.
5. Kenneth Branagh: $55 Million Net Worth
Five-time Academy Award nominee, knight of the realm and considered by many around his apartment to be Shakespeare's remaining vessel on Earth, Kenneth Branagh was born in Belfast, Northern Ireland. His net worth — sure to grow with the release of his latest directed film, Disney's live-action "Cinderella" — is $55 million.
4. Rory McIlroy: $65 Million Net Worth
The 24-year-old Northern Irish golfer (a three-time PGA champion) will be teeing off at the Augusta National this month with guy-pal Tom Brady in preparation for the Masters in April. McIlrory's winning streak has grown his net worth to $65 million.
3. Liam Neeson: $75 Million Net Worth
His on-screen daughter, ex-wife and various other relatives have now been "Taken" thrice, and Neeson's been in just about every other movie released in the last few years, from "Ted 2" and "The Lego Movie" to "The Grey" and multiple "Chronicles of Narnia." All that work is padding a $75 million net worth.
2. Pierce Brosnan: $80 Million Net Worth
The Irish actor, best known for his turn in the Bond films, less known for a slew of made-for-TV movies in the '90s with titles like "Murder 101," and best forgotten for a singing role in "Mamma Mia," is starring in the action thriller "No Escape," releasing later this year. Brosnan's net worth is a tidy $80 million.
1. Bono: $600 Million Net Worth
The frontman of seminal Irish rock band U2 is best known for his philanthropy, sunglasses and, most recently, the fact that he and the band foisted their latest album off on unwitting Apple users. You probably saw "Songs of Innocence" pop up in your iTunes library, free and uninvited — Wired called it "worse than spam." U2 apologized for the stunt in a Facebook chat, Apple released instructions on how to "give" the album back, and Bono's laughing all the way to the bank, with a net worth of $600 million.
Related Stories:
–Celebrate St. Patrick's Day for under $20 with these tips
–10 things you need to know about saving money in March
–Bieber to Manning, see 30 millionaires born in March