Hard Rock ownership transfer finalized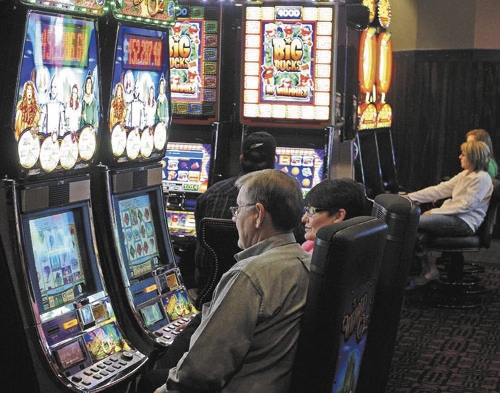 Brookfield Asset Management Inc. said Wednesday it had assumed ownership of the financially troubled Hard Rock Hotel in Las Vegas after closing on a settlement agreement with its borrowers.
The settlement agreement transfers a joint venture's equity stake in the Hard Rock Hotel to a fund controlled by Brookfield Asset Management. It also ends Morgans Hotel Group Co.'s management agreement for the property that stands along Paradise Road just east of the Strip.
"The Hard Rock Hotel and Casino has significant brand recognition and a valuable position within the Las Vegas community," Andrew Willis, senior vice president, communications and media with Brookfield Asset Management, said. "We are confident that together with Warner Gaming, we will be able to successfully restructure this business and return it to profitability.
Willis said Brookfield Real Estate Finance Fund II now owns the Hard Rock, while Warner Gaming LLC of Las Vegas has been hired to operate the casino.
"Hard Rock is an iconic property in Las Vegas," Warner Gaming CEO and founder William Warner said. "Our goals are to preserve and enhance the value of the Hard Rock brand and to ensure the hotel and casino ranks among the top destinations for visitors to the city."
The Hard Rock Hotel in recent months had been struggling to make payments on about $1.25 billion in debt. With the ownership transfer completed, the property's debt has been restructured and now stands at about $898 million. It has been owned as a joint venture formed in 2006 by Morgans Hotel Group and DLJ Merchant Banking Partners, a private equity group affiliated with Credit Suisse AG.
Morgans Hotel Group on Wednesday issued its first statement about the settlement with its lenders.
"With this agreement, Morgans Hotel Group has been released from any liability for Hard Rock debt, and from all of its guarantee obligations with regard to this property," Morgans Chief Executive Officer Fred Kleisner said in a statement.
Kleisner said the New York-based operator of boutique hotels had been reducing its "equity interest" in the joint venture ever since the Las Vegas market began to soften in 2008.
"This settlement agreement is the final step for Morgans to completely exit the Hard Rock investment and increase our focus on an asset light strategy that further builds our brands in growing markets," he said.
The company said the debt had been carried on its books as a component of investments in unconsolidated joint ventures at approximately $160 million.
The settlement brings to an end a failed and costly investment in Las Vegas by Morgans Hotel Group and DLJ Merchant Banking Partners. On Tuesday, Morgans Hotel Group reported a loss of $80.8 million, or $3.49 a share, for 2010 compared with a loss of $99.7 million, or $2.97 a share, in 2009.
"We believe that the loss of the Hard Rock contract along with the potential sale of (other properties) will result in a loss of meaningful scale for the company and results will continue to be volatile," said David Katz, an analyst with Jefferies and Co. Inc. "However, we note that if (Morgans) is successful at gaining management contracts, we believe the volatility will be reduced over time, but not in the near term."
The Hard Rock Hotel is a separate entity from the restaurant chain of the same name. The property has suffered from management problems, which has led to lawsuits and fines from state gaming regulators.
Contact reporter Chris Sieroty at csieroty@reviewjournal.com or 702-477-3893.