Condos, apartments coming to south end of Las Vegas Boulevard
Updated April 27, 2018 - 5:50 pm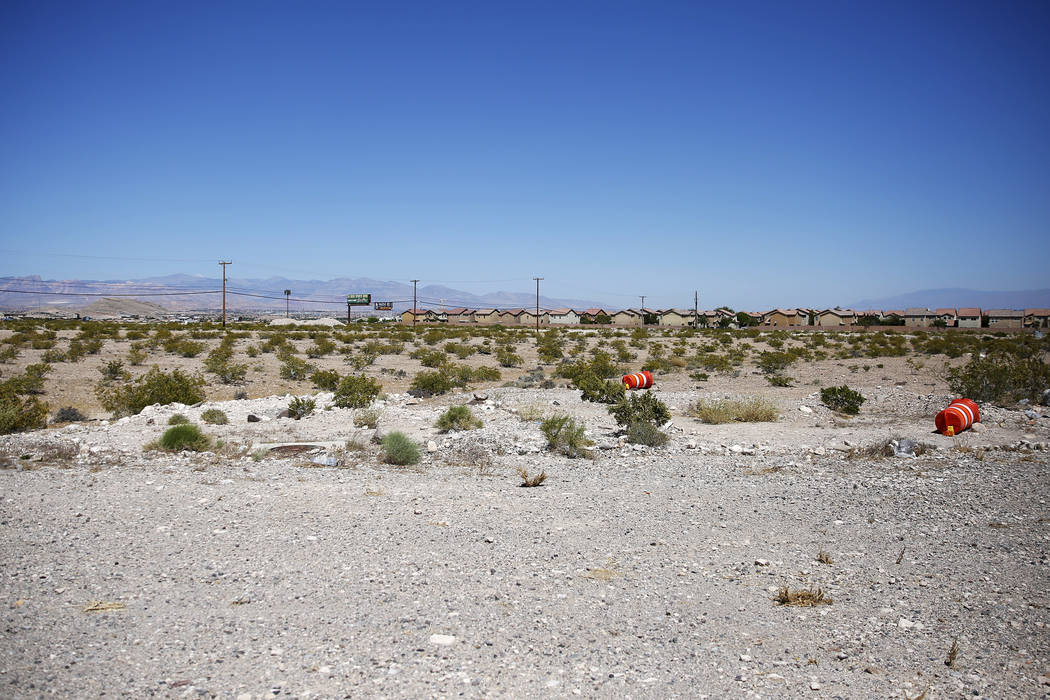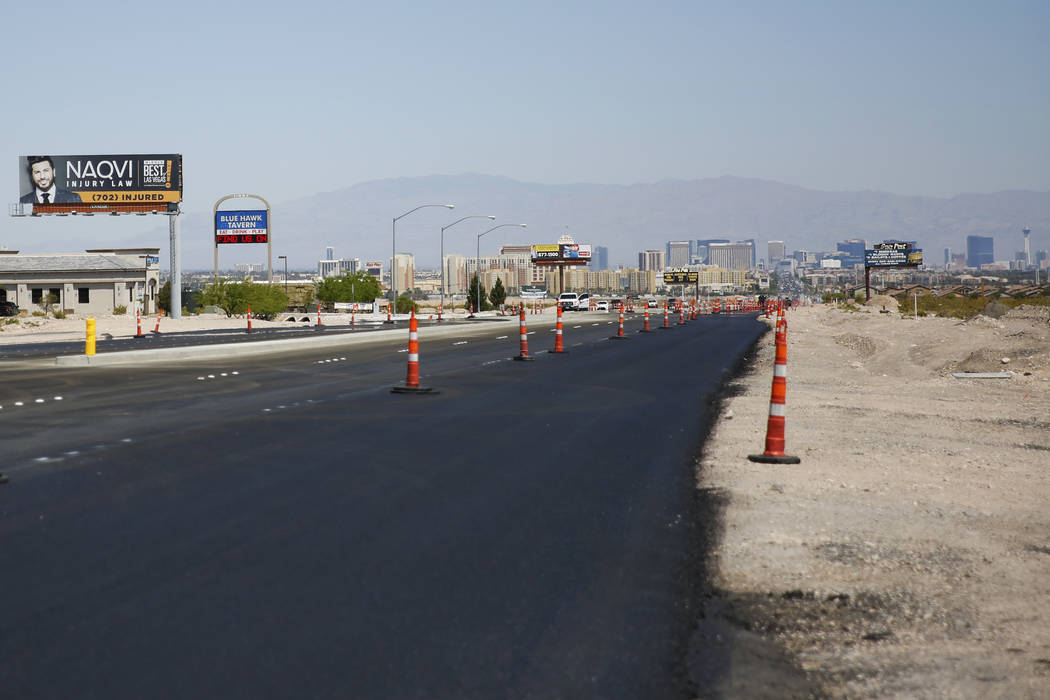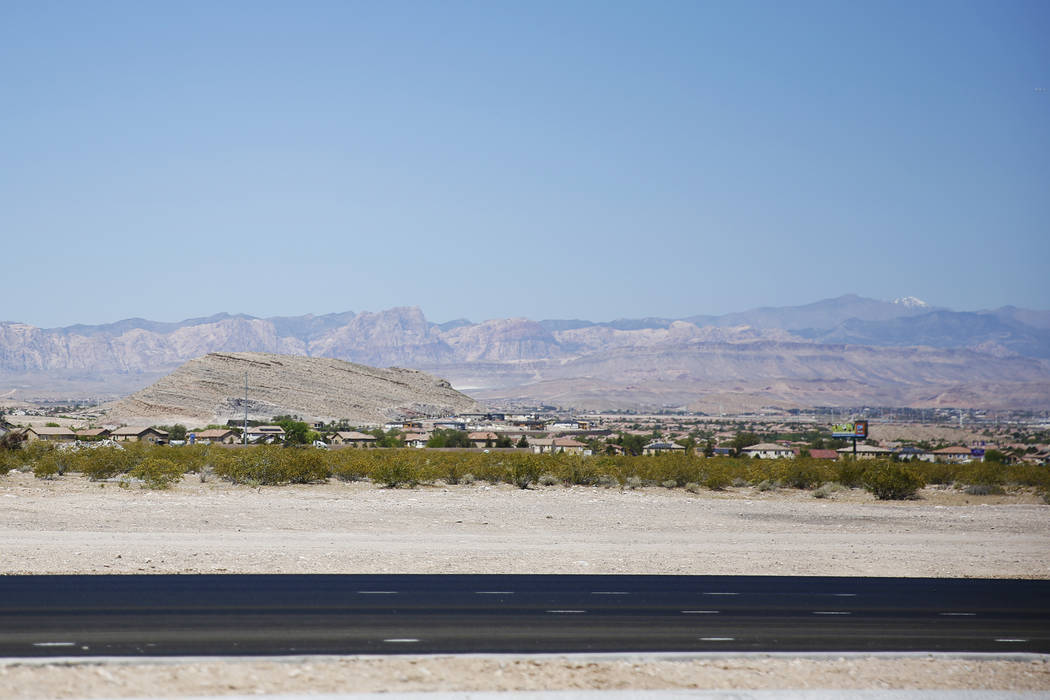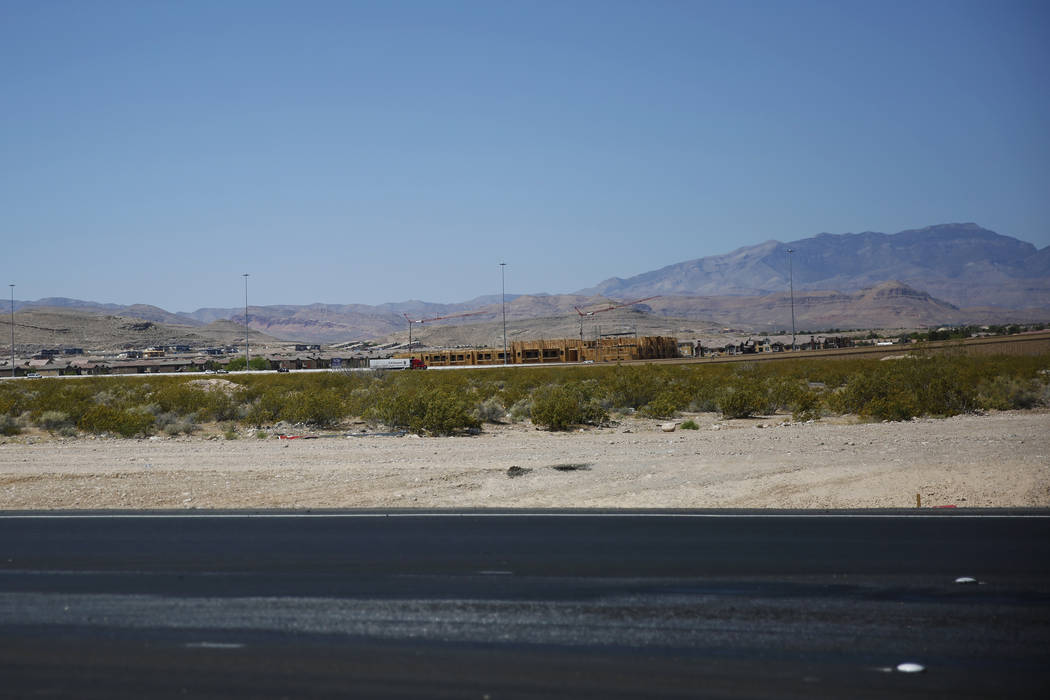 Las Vegas Boulevard is known for its towering, glittering casinos, but several miles south of the Strip, the famed roadway is a quiet place with sprawling tracts of desert.
Developers largely ignored the area in recent years even as construction and land sales gained speed around the valley. In a sign of its remote, rural feel, one of the few businesses there is V&K Wakimoto Farm Store, which sells animal feed.
But in a shift that could bring hundreds, if not a few thousand, homes to the area, developers are buying property along the boulevard with plans for big residential projects.
Clark County commissioners in the past year have approved at least four condo and apartment projects along the west side of Las Vegas Boulevard between St. Rose Parkway and Cactus Avenue.
A 30-acre, 754-unit apartment complex was approved in June, followed by an 11-acre, 575-unit apartment project in December. Two others were approved April 4: a 20.5-acre, 286-unit condo project and a 45-acre, 299-unit condo development.
Las Vegas boasts a long history of investors pitching projects and never building them. But if the developers follow through on their plans, it will pump some life into a sleepy stretch of a boulevard famous for its rowdy, tourist-packed, 24-hour party scene.
'The fever broke'
The proposals come amid new public works projects and, more importantly, lower land prices.
Landowners south of the Strip routinely wanted more than $1 million per acre, and some still do, said Land Advisors Organization broker Rick Hildreth. But some are now selling for a lot less, as the new developers are mostly paying in the $500,000 per acre range.
"Prices need to be in this arena to make sense for developers," said Colliers International broker Michael Stuart, who sold project sites to new developers there.
Investors bought land south of the Strip at hefty values before the market crashed, when people thought the resort corridor would extend all the way down, Hildreth said. They tried to sell for big prices afterward even though values had plunged and megaresort development all but stopped.
But lately, "the fever broke," developer Tom McCormick said.
Texas homebuilder D.R. Horton, developer of the 299-unit project, acquired 63.4 acres at Starr Avenue this month for $34.7 million, or about $547,100 per acre, through majority-owned subsidiary Forestar Group, property records show.
McCormick, founder of Las Vegas-based Touchstone Living, is developing the 286-unit project. He said he is buying 50 acres total near St. Rose Parkway for around $535,000 per acre.
WTI Inc., the California group developing the 754-unit complex, bought 46.6 acres at Chartan Avenue last summer for $24.5 million, or $526,000 an acre.
Affordable prices
McCormick said that his project site is "close to absolutely everything," including Interstate 15 and Green Valley, and that his condos are the first phase of a community that could have up to 800.
He said he wants to break ground in November and to build homes "people can actually afford," with prices starting at around $225,000 to $235,000.
D.R., Forestar, WTI and Dallas-based Transcontinental Realty Investors, which records indicate is behind the 575-unit project, did not respond to requests for comment this week.
Andy Baron, a consultant for WTI's project, said last summer that the developer aimed to finish the first phase in 2019 or 2020. He said Friday that he has "nothing new to report at this time."
Meanwhile, some public works projects have come online, helping make the area more desirable to developers.
Construction crews broke ground last fall on the $34 million Starr Avenue I-15 interchange, which is scheduled to be finished by mid-2019, said Nevada Department of Transportation spokesman Tony Illia.
Clark County also is widening Las Vegas Boulevard between St. Rose Parkway and Silverado Ranch Boulevard. The $30 million project, which features utility and flood-control improvements, is expected to be completed this summer, according to county spokesman Dan Kulin.
Contact Eli Segall at esegall@reviewjournal.com or 702-383-0342. Follow @eli_segall on Twitter.