Housing costs may grow in Las Vegas due to Trump's tariffs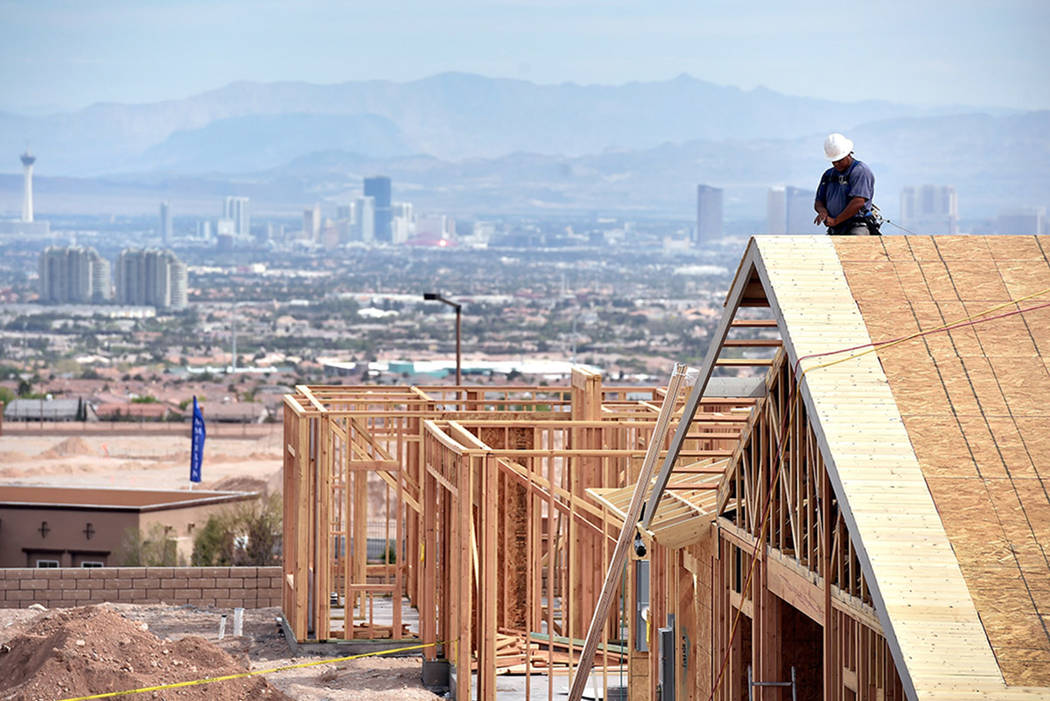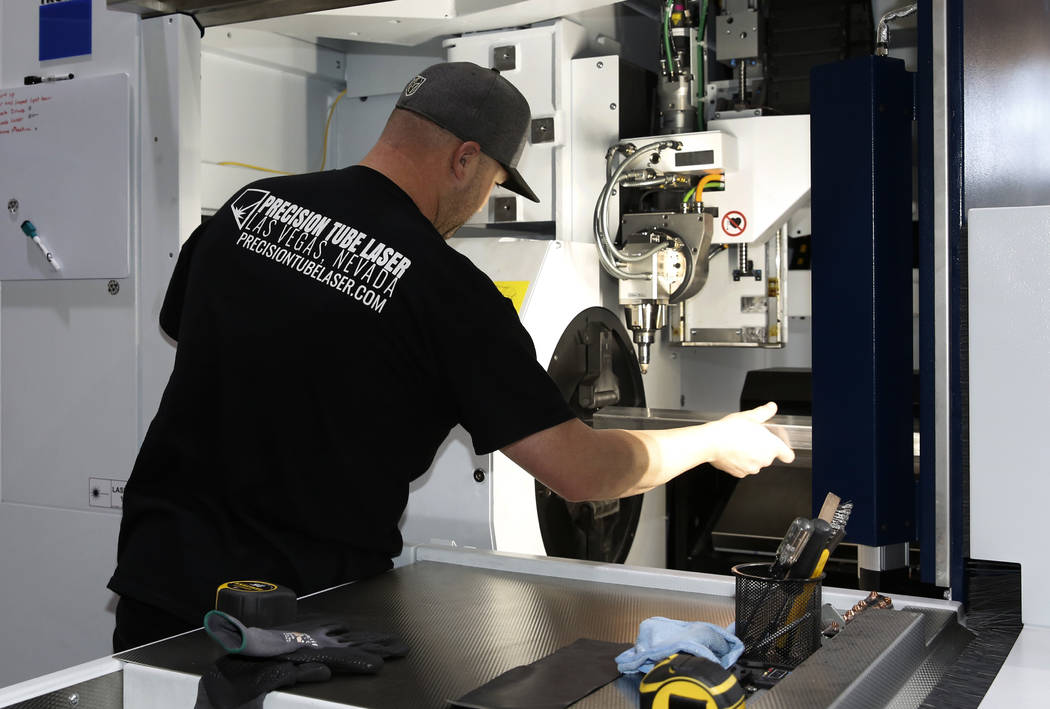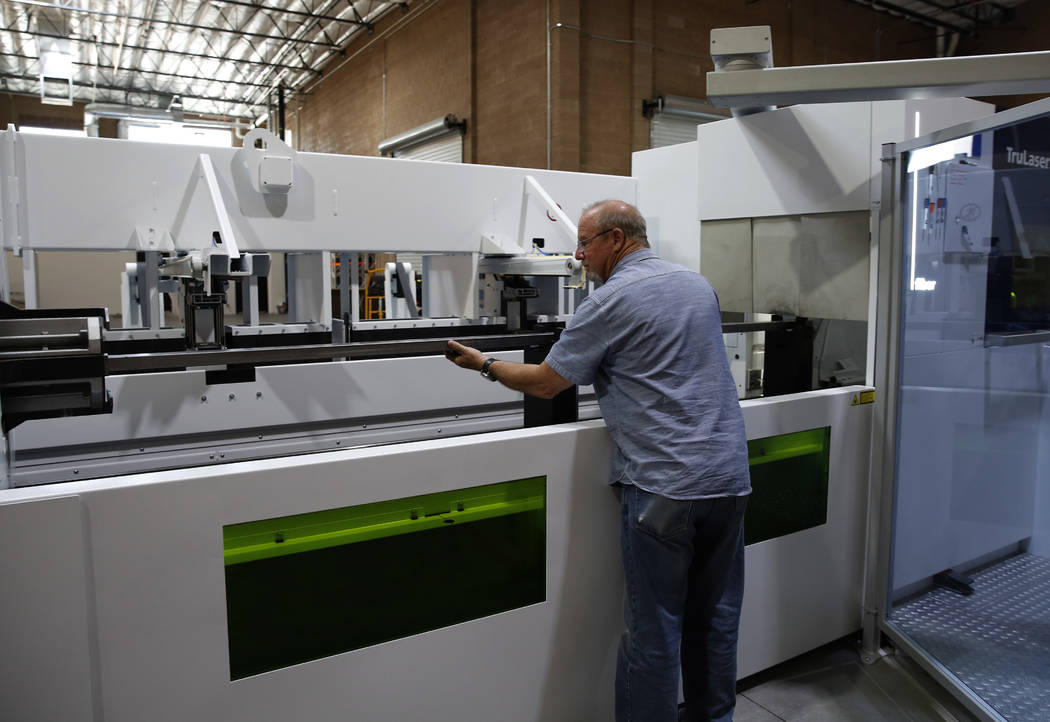 President Donald Trump made his fortune in real estate, but by slapping tariffs on imports from close allies, developers in Las Vegas and other cities could get hit hard.
The result could include higher prices for homebuyers and apartment renters at a time when affordability is already getting stretched.
Citing "national security" concerns, the White House implemented a 25 percent tariff on steel imports and a 10 percent tariff on aluminum imports from Canada, Mexico and the European Union on June 1. The move followed the Trump administration's tariffs on imported Canadian lumber in November.
"Pretty much 100 percent" of future projects in Southern Nevada could be affected, but "the question is the degree of impact," said John Restrepo, founder of Las Vegas-based RCG Economics.
The price hikes come as the valley's once-battered construction industry grows at a fast clip, with developers putting up housing tracts, apartments, warehouses and other projects.
There are concerns the tariffs will push up construction costs and spark a slowdown in development. But analysts said it's too early to gauge the tariffs' impact on projects locally and nationally, in part because builders might have locked in future prices or acquired materials.
There's no reason to think Las Vegas will be more insulated from the tariffs than other cities, Restrepo said, and higher land, labor or material costs can lead to higher prices.
"We won't know the effects (of the tariffs) until they're in place for a while," he said.
On June 12, less than two weeks after Trump implemented the tariffs, the Las Vegas Convention and Visitors Authority's board of directors approved spending up to $40 million for the first purchase of structural steel for the Las Vegas Convention Center's expansion.
Amid rising demand for building materials, project officials figure steel prices would climb 10 to 15 percent in the next 12 months even without the tariffs, owners' representative Terry Miller said.
'Tremendous amount of anxiety'
Las Vegas apartment developers have ramped up construction in recent years, and rents are climbing faster than the national average. Higher costs from tariffs might push rental rates even higher.
"It's going to be hard to escape a cost impact from a tariff if you're a multifamily developer, when you're facing it both from the wood side and the steel side," said Paula Cino, vice president of construction, development and land use policy at the National Multifamily Housing Council, an apartment industry group.
The higher costs also could kill developments before they're built, further crimping the housing supply, she said.
"There's a tremendous amount of anxiety over what the potential impact is going to be," Cino said.
Ken Simonson, chief economist at the Associated General Contractors of America, said foreign steel prices climbed after the Obama administration implemented tariffs following U.S. steelmakers' complaints of unfair trade practices.
Now, because of Trump's tariffs, he expects another double-digit increase in steel prices within a few months and a slowdown in the growth of development activity.
"I'm not sure this is enough to completely knock the wind out of the sails of construction, (but) it's going to be damaging," Simonson said.
'A striking impact'
Compared with commercial developers, U.S. homebuilders appear unlikely to get hurt as much by rising steel and aluminum prices.
Those materials make up less than 5 percent of what goes into a house, Wedbush Securities analyst Jay McCanless said.
But lumber is different. Builders frame houses with wood, and the tariffs on Canadian imports "had a striking impact" on builders and buyers alike, said David Logan, director of tax and trade policy analysis for the National Association of Home Builders.
About two-thirds of the lumber used in the United States come from domestic producers, but 95 percent of imports come from Canada, he said. According to Logan, rising lumber costs have pushed up the average price of a house by about $9,000 since the start of 2017.
The lumber tariff's price impact might not be as severe in Las Vegas as in other cities because the valley's home construction market is dominated by big, national builders.
They buy more lumber than a typical private builder and might be able to negotiate a smaller price increase, McCanless said.
Las Vegas builder Wayne Laska, owner of StoryBook Homes, said rising lumber prices affect small builders like him and his much-larger rivals.
They aren't hit equally, he said, but "neither of us like it."
Contact Eli Segall at esegall@reviewjournal.com or 702-383-0342. Follow @eli_segall on Twitter.
Sector looking up
President Donald Trump's new tariffs come as Las Vegas' construction industry heats up.
— Developers are expected to open some 6,300 apartment units in the Las Vegas area this year, up from 3,500 in 2016.
— Homebuilders closed more than 3,200 sales in Clark County this year through April, up 22 percent from the same period last year.
— The Oakland Raiders are building a $1.8 billion, 65,000-seat stadium west of the Strip.
— The Las Vegas Convention Center is slated to undergo a $1.4 billion expansion and renovation.
Sources: Spencer Ballif of CBRE Group (apartments), Home Builders Research (home construction)
Imports' share of U.S. consumption
Steel: 32.6%
Aluminum: 60%
Softwood lumber: 31.8%
Sources: U.S. Department of Commerce, The Aluminum Association, National Association of Home Builders