Las Vegas home prices set to rise nearly 8 percent in 2019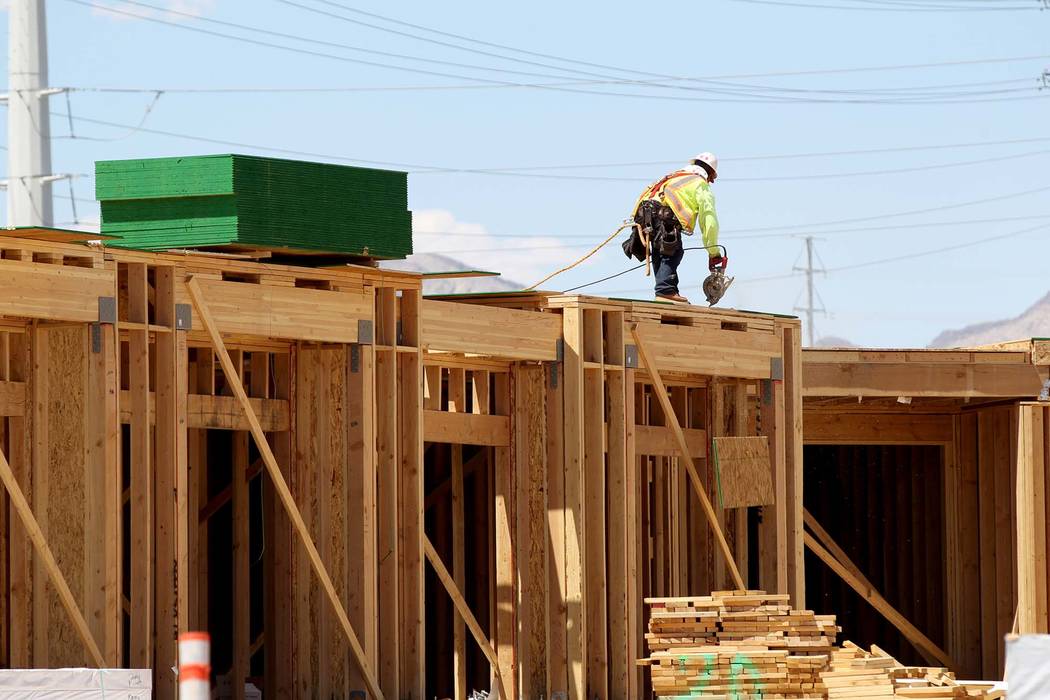 Las Vegas home prices will keep rising at one of the fastest rates in the country next year, and sales will only creep up, according to a new forecast.
Home-listing site Realtor.com said this week that it expects Las Vegas-area home prices to rise 7.9 percent in 2019, second-fastest in the nation to Grand Rapids, Michigan, where prices are forecast to jump 8.2 percent.
Nationally, it expects the median resale price to climb by 2.2 percent.
Realtor.com also said sales totals would rise by 0.9 percent in the Las Vegas area, compared with a 2 percent drop nationwide.
Southern Nevada's housing market accelerated in the past year or so amid low inventory and strong demand, but lately, amid higher mortgage rates, fast-rising prices and affordability concerns, sales have slowed and inventory has surged compared with a year ago.
Las Vegas home prices were up 13.5 percent year-over-year in September, more than double the national rate of 5.5 percent, according to the latest S&P CoreLogic Case-Shiller index. Southern Nevada's growth rate was fastest among the 20 markets listed in the report for the fourth straight month, and before it led the pack, it was second to Seattle for 10 consecutive months.
Locally, almost 2,700 single-family homes traded hands last month, down almost 10 percent from a year earlier, and more than 6,900 houses were on the market without offers at the end of October, up 44 percent year-over-year, according to the Greater Las Vegas Association of Realtors.
Across the U.S., buying a home "will be an even more expensive undertaking in 2019" as borrowing costs and home prices climb. More buyers will be priced out, and inventory is rising, but sellers "need to be mindful" of increased competition and "shouldn't necessarily expect to name their price and get it in full — a change from the past few years," said the report from Realtor.com.
Brian Gordon, co-owner of Las Vegas consulting firm Applied Analysis, said the local economy "will play a significant role" in determining the demand for housing, adding that if the job market keeps strengthening, the valley's population will keep growing.
But he agreed that if home prices continue to rise fast, there will be more affordability problems, noting that prices are growing faster than incomes.
"The market's ability to sustain that type of gap is impractical," he said.
Contact Eli Segall at esegall@reviewjournal.com or 702-383-0342. Follow @eli_segall on Twitter.