September has best sales for Las Vegas homebuilders in 2017
October 23, 2017 - 12:39 pm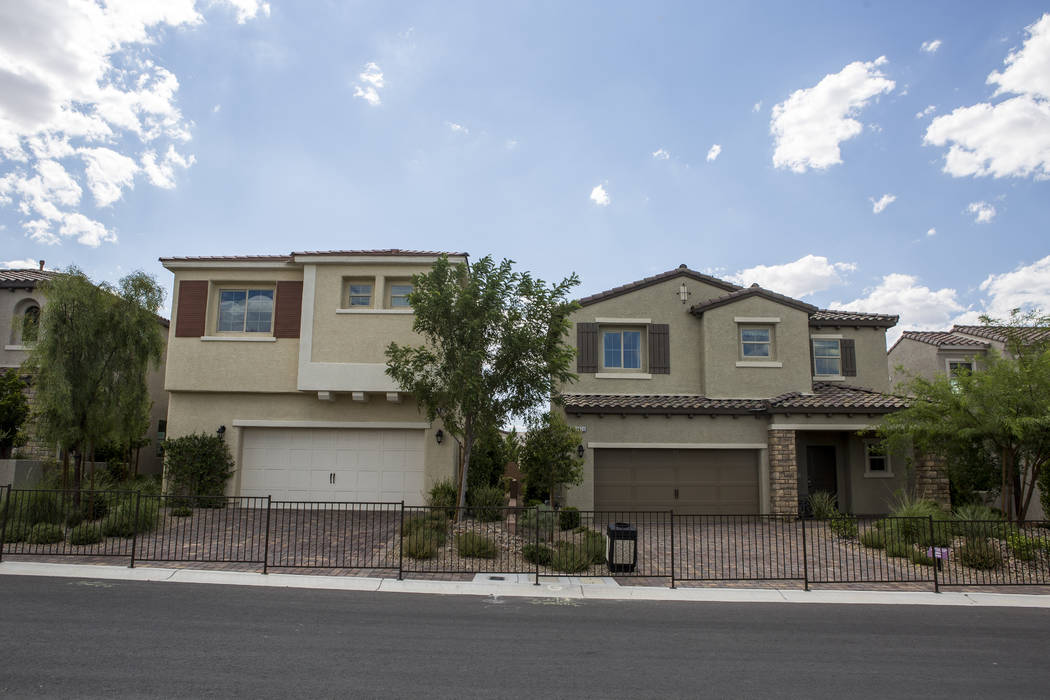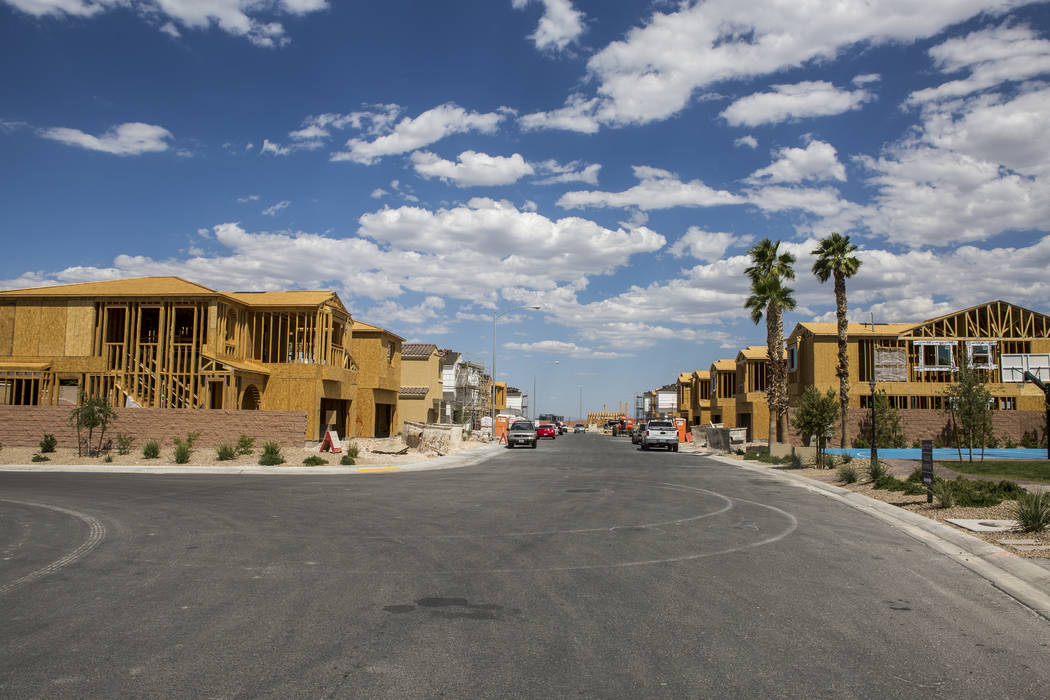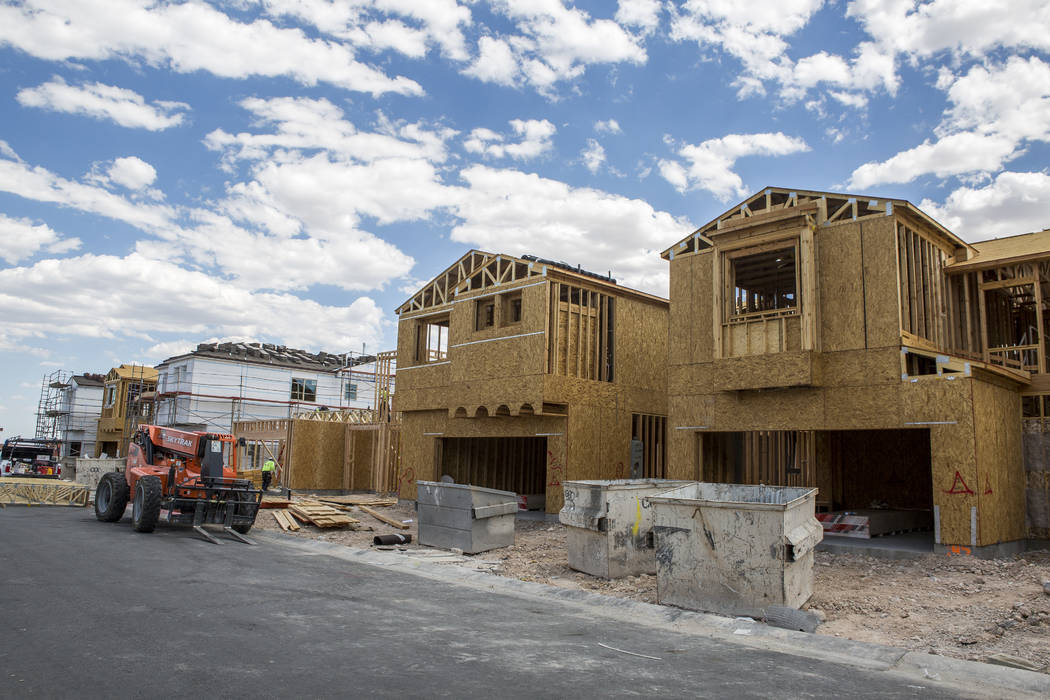 Las Vegas homebuilders had their best sales month of the year in September and notched another all-time high for prices.
Builders closed 882 new-home sales in Clark County last month, bringing the year's total to 6,644, up 15.8 percent from the same nine-month period last year, according to a new report from Home Builders Research.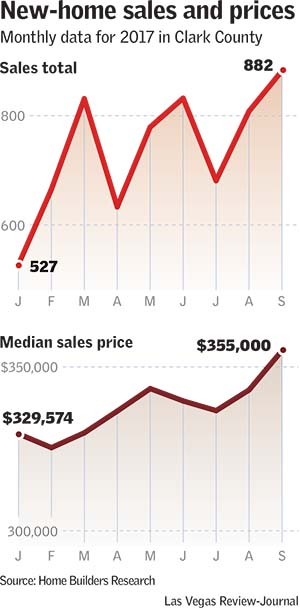 The median sales price of September's closings was $355,000, up 10 percent year-over-year. Builders also pulled 684 new-home permits last month, putting the year's sum at 7,331, up 7 percent from the same period last year, Home Builders Research reported.
The firm said that last month's sales tally was the highest for 2017 and that the median sales price was a record.
Consumer demand "has continued to be stronger than we envisioned earlier this year," Home Builders Research founder Dennis Smith and Vice President Andrew Smith wrote in the report. As a result, they've raised their 2017 projection for new-home sales to about 9,000.
Builders closed nearly 8,000 sales last year.
Sales totals remain a fraction of what builders notched during the housing bubble of the mid-2000s and before that in the 1990s. The peak prices of 2007, however, have been eclipsed at least a few times this year.
It was "inevitable" that prices would climb amid rising demand and the valley's shrunken inventory of listings, although low and stable mortgage rates also have helped, the Smiths wrote.
They don't know how much higher prices will rise, but they figure prices will keep climbing until "demand changes directions and sales head south."
"Don't be naïve enough to believe this will not eventually happen," they wrote. "There will sooner or later be downturns in monthly sales – that you can take to the bank."
Contact Eli Segall at esegall@reviewjournal.com or 702-383-0342. Follow @eli_segall on Twitter.