This town in the southwest valley is one of the fastest-growing areas in US
Updated November 9, 2023 - 7:06 pm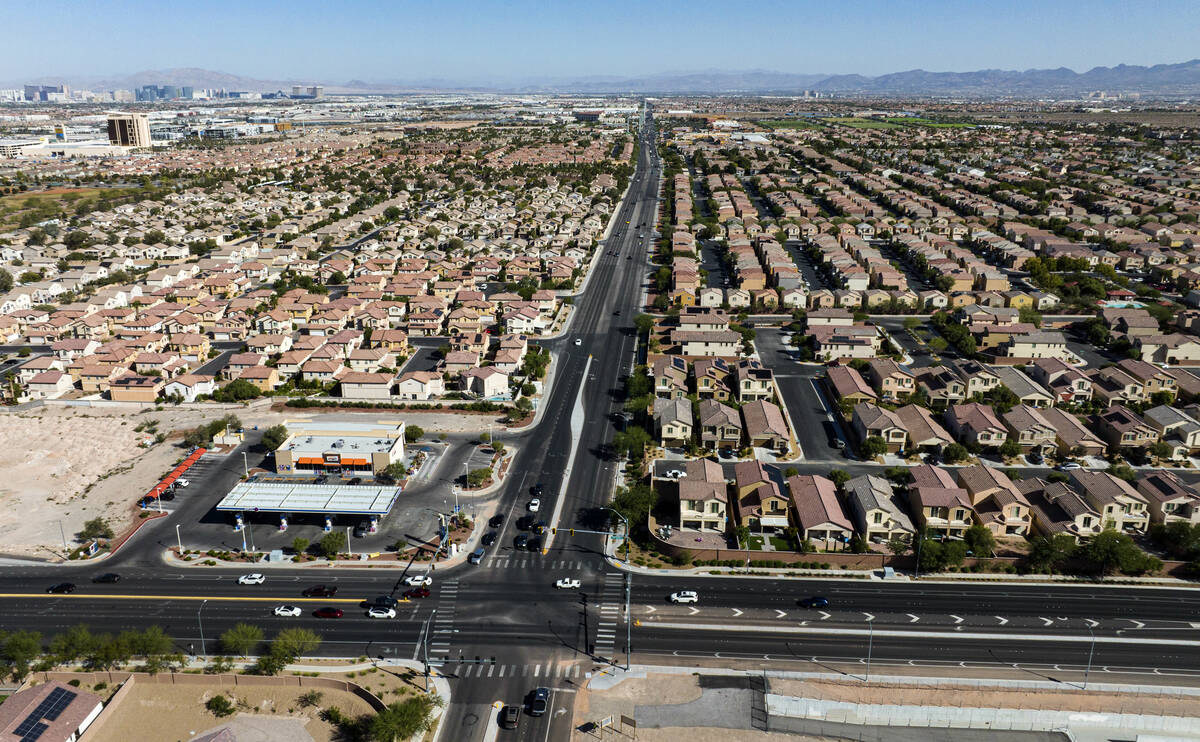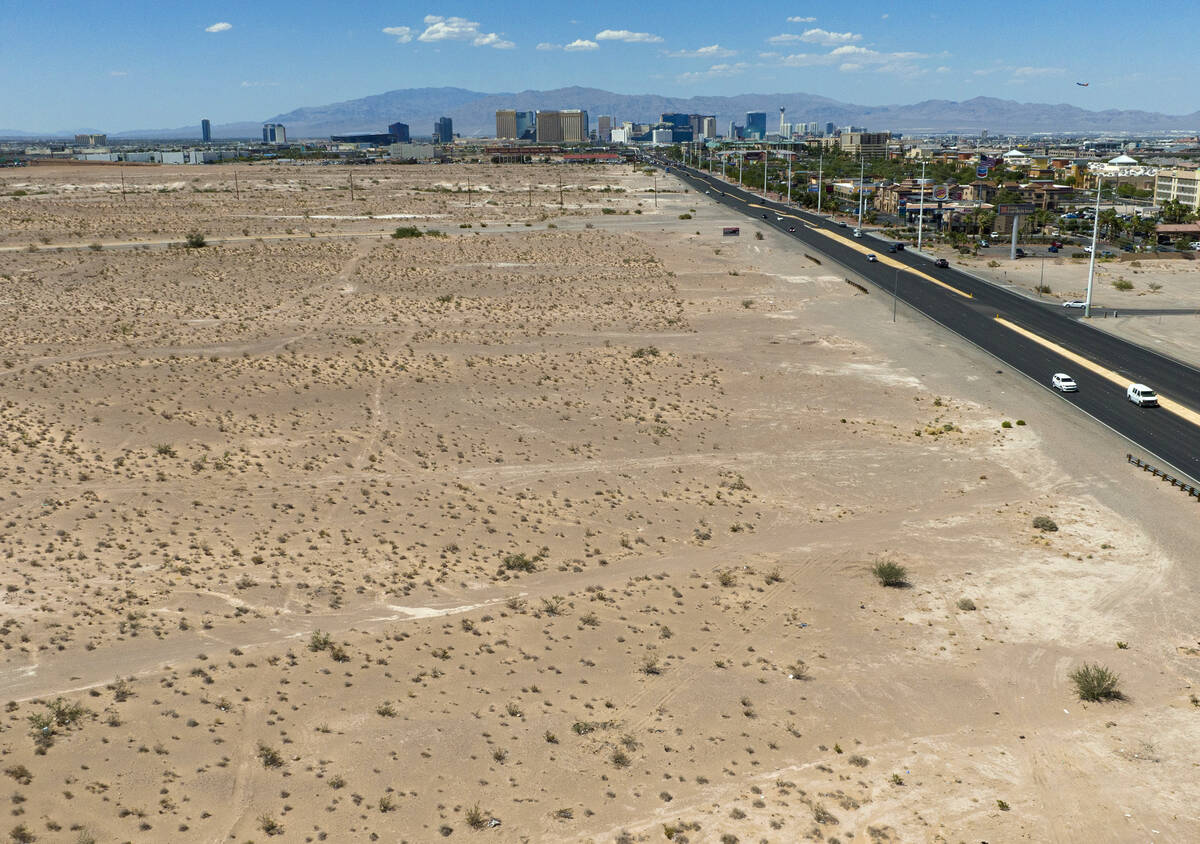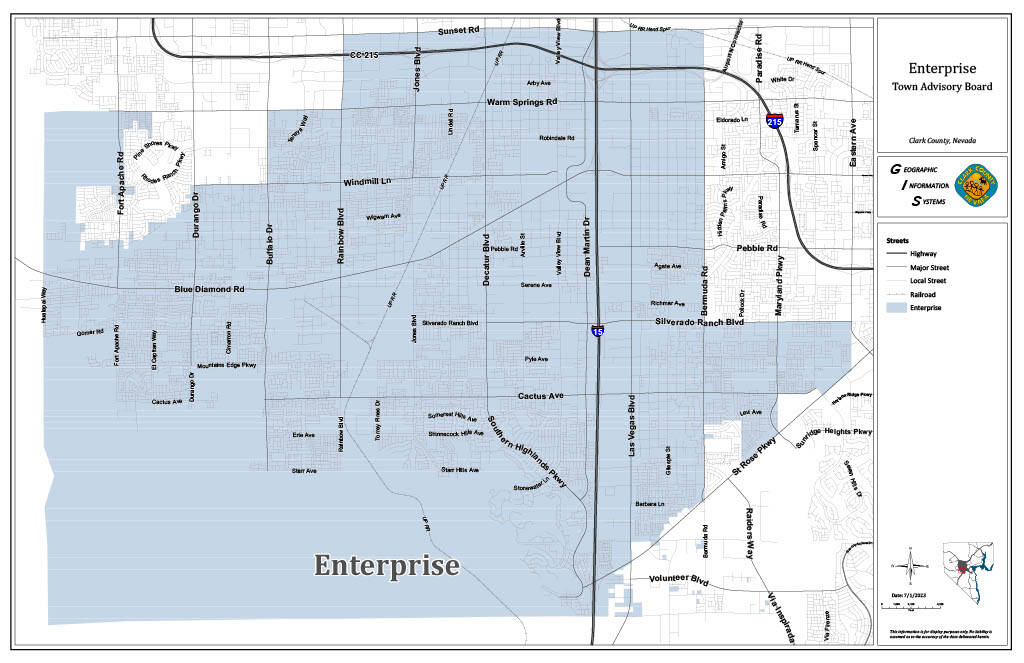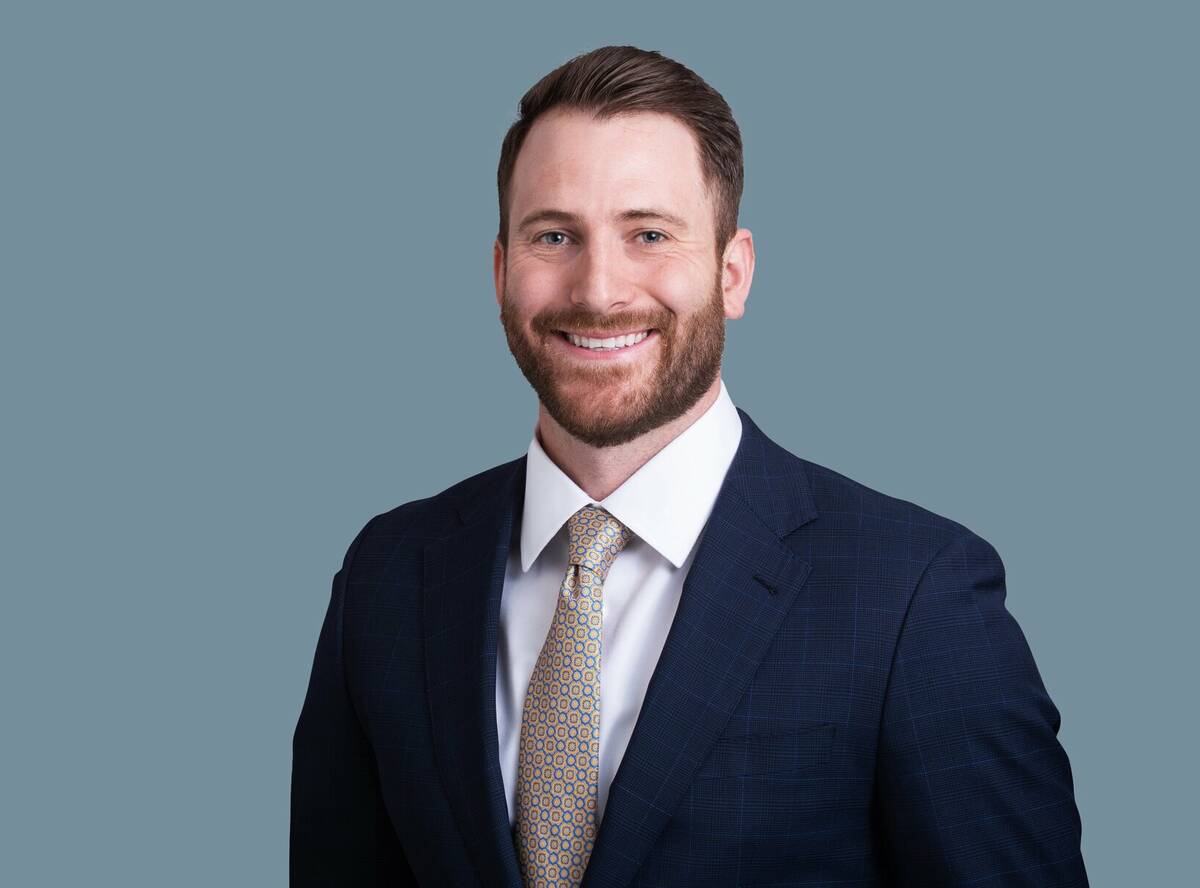 When looking at Las Vegas' recent rapid residential and commercial real estate expansion, along with its economic development boom, the usual suspects come to mind: Apex Industrial Park in North Las Vegas, west Henderson, the affluent master-planned community of Summerlin and of course, the Strip.
But what about the township of Enterprise and the southwest portion of the valley? According to statistics from Clark County, Enterprise is the fastest-growing unincorporated area in the valley and if it incorporated, it would be the fourth-largest city behind Las Vegas, Henderson and North Las Vegas.
Clark County Commissioner Justin Jones said the enclave has been around awhile and it was the building of a main transportation artery that shot it into overdrive.
"Enterprise really started to explode with the construction of the 215 Beltway and development of the Rhodes Ranch, Mountain's Edge and Southern Highlands master-planned communities, which began more than 20 years ago," he said. "With the beltway providing connection to the Summerlin and Henderson communities and easy access to the airport and the Strip, Enterprise was highly attractive to working families and businesses."
The area, which starts south of the 215 in the east roughly at Fort Apache Road and Warm Springs Road, encompasses approximately 66 square miles or 42,600 acres down to where Interstate 15 intersects with St. Rose Parkway. The southern portion of Las Vegas Boulevard, south of the 215, is a sleeping giant in terms of real estate and potential economic development. There is a planned high-speed rail Brightline Station linking the area directly to Los Angeles, a potential NBA arena and mega casino, plus a number of high-profile resort and residential projects in the works, all of which fall within Enterprise's boundaries.
Clark County statistics show Enterprise has 233,896 residents as of last year along with 185, 506 single-family homes and more than 25,000 apartment units. Las Vegas Realtors President -Elect Merri Perry, who has been working in the valley since the late 1980s, said the area has become a hotspot in terms of residential real estate for a number of reasons.
"You have these thriving planned communities like Mountain's Edge and Southern Islands that have been developed in recent years," she said. "And then you have people coming from California with money and they're looking at different areas like say on the outskirts of the valley. The locals view the southwest part of the valley as increasingly convenient and halfway between the areas of Green Valley and Summerlin and Henderson."
Perry said this was one of the reasons she and her team chose to build their office north of the area on West Charleston Boulevard along the 215, so they would have easy access to the southwest corridor of the valley. She said the demographics of Enterprise vary wildly, and it's hard to pinpoint one type of buyer moving into the area.
"I personally have put a lot of veterans and first-time homebuyers in that area, but also a lot of people with money. It's a real mixture, it's a newer area and not really bombarded yet with people."
Apartments are also sprouting up, including Aspire at Redwood, a 302-unit, 4-story complex, located south of the 215 at South Rainbow Boulevard. Developer Alan Molasky, who is chief executive officer and founder of Ovation Development Corp., said they have long keyed in on Enterprise given its highway proximity and a plethora of already established retail services and amenities.
"We currently have 11 multifamily communities in the Enterprise area and our 12th and newest, Aspire at Redwood, will open in November," said Molasky, adding they have a number of other projects in the pipeline as well.
The rise of Enterprise
A recent study from Smart Asset backed up the growth projections of the township, as it ranked Enterprise as the second-fastest growing jurisdiction in the country behind Buckeye, Arizona. From 2017 to 2022, Enterprise grew by 46 percent, outpacing the cities of Las Vegas, Henderson and North Las Vegas.
Las Vegas finds itself at a crossroads as a city, adding approximately 115 residents to its population base each day — mostly from California. The addition of two professional sports franchises — the NFL's Raiders and NHL's Golden Knights — will soon be followed by an MLB franchise, and the rumor mill is swirling on NBA and MLS teams as well. There is also the newly opened Sphere, and a resurgence in domestic tourism that has brought a windfall of cash into the city.
However, headwinds remain, as Las Vegas has a number of challenges including water shortages, affordable housing, traffic woes and still ailing education and health care sectors. Part of the growth and economic diversity going on within the city falls within the commercial space, and southwest Las Vegas currently has a number of high-profile projects in the works.
Sean Zaher, a senior vice president with CBRE Group Inc., who has worked in the local commercial real estate sector for close to a decade, pointed out two projects — of many — that are currently set to continue Enterprise's industrial expansion. There is Rainbow at Blue Diamond Logistics Park, a quarter-million-square-foot industrial complex currently leasing, and the Oasis Commerce Center, a 422,000-square-foot industrial building, which is also leasing. Both are located south of Blue Diamond Road in the heart of the township.
Zaher said these are two of multiple projects currently either under construction or recently completed in Enterprise within the CBRE's portfolio alone, part of a larger southwest valley commercial boom given the area's proximity to major highways on both sides.
"The southwest has always been, on the industrial side, part of that premium market," Zaher said. "So it's made up of clients that are Strip-related companies, convention service companies, and you also have a high concentration of home improvement groups, so think things like HVAC or plumbing equipment, and it's really become the epicenter where those people locate because of the 215 and the 15 being so close."
Of course, larger transportation networks also play into the growth of Enterprise, he said.
"A lot of these industrial companies and distribution companies, a lot of (their product) is funneled through the L.A. ports. And so being in the south of the valley is beneficial for these companies because of the turnaround times, not having to go through the congestion of the Strip corridor, there is that value in being in the south part of town because of its proximity to the L.A. corridor."
Jones said there is a vast array of projects going on within Enterprise, including filling in still vacant areas north of Southern Highlands, and that Clark County has several infrastructure improvement projects currently underway including Cactus Road between North Buffalo Drive and Fort Apache Road. There is also planned construction for Jones Boulevard north of Blue Diamond and a widening of Fort Apache Road between Blue Diamond and Huntington Cove.
On top of this, a new park in the area of Lebaron and Lindell, plus a host of other parks and trail projects are planned for 2024.
As an unincorporated township, Enterprise has a town board made up of five appointed community members who meet twice a month to review zoning applications and make recommendations to the Clark County Planning Commission and Board of County Commissioners. Jones said developers "often modify their plans in response to comments and recommendations made by the town board."
One of the questions posed is if Enterprise is growing so fast, and has a population base that now rivals other cities in the valley, should it incorporate? Jones said this is unlikely given a number of factors.
"There is occasionally talk of one or more of the town boards seeking to incorporate. Because of the substantial startup costs to set up a new local government with its own elected board, departments, buildings, excetera, I do not foresee that Enterprise will be incorporating any time soon."
Contact Patrick Blennerhassett at pblennerhassett@reviewjournal.com.