Woman claims ownership of dead woman's house in Las Vegas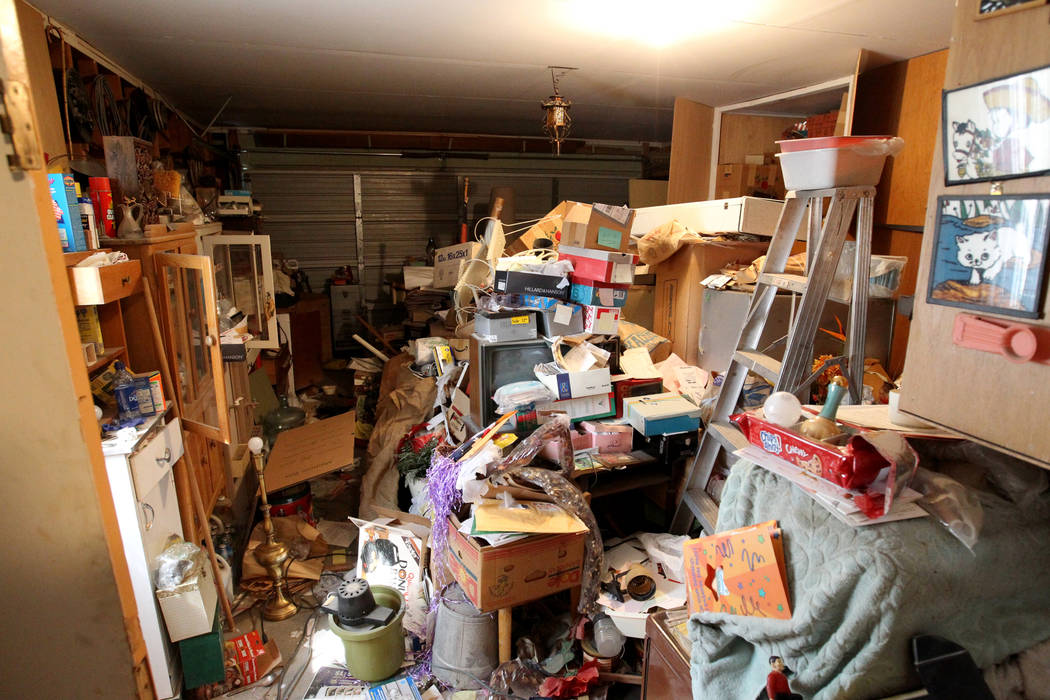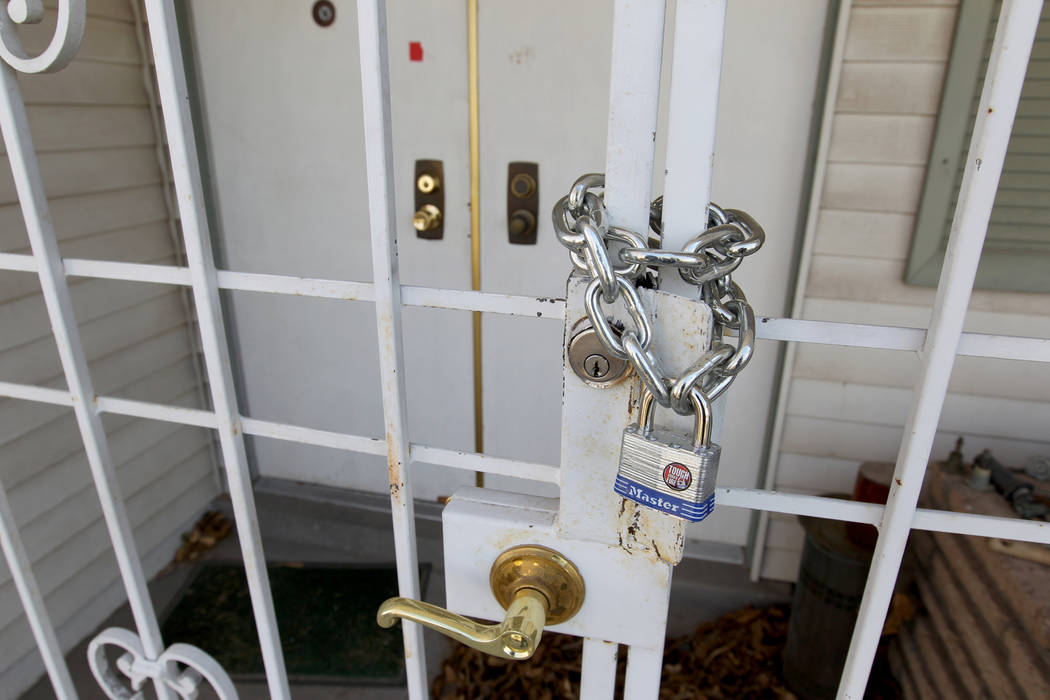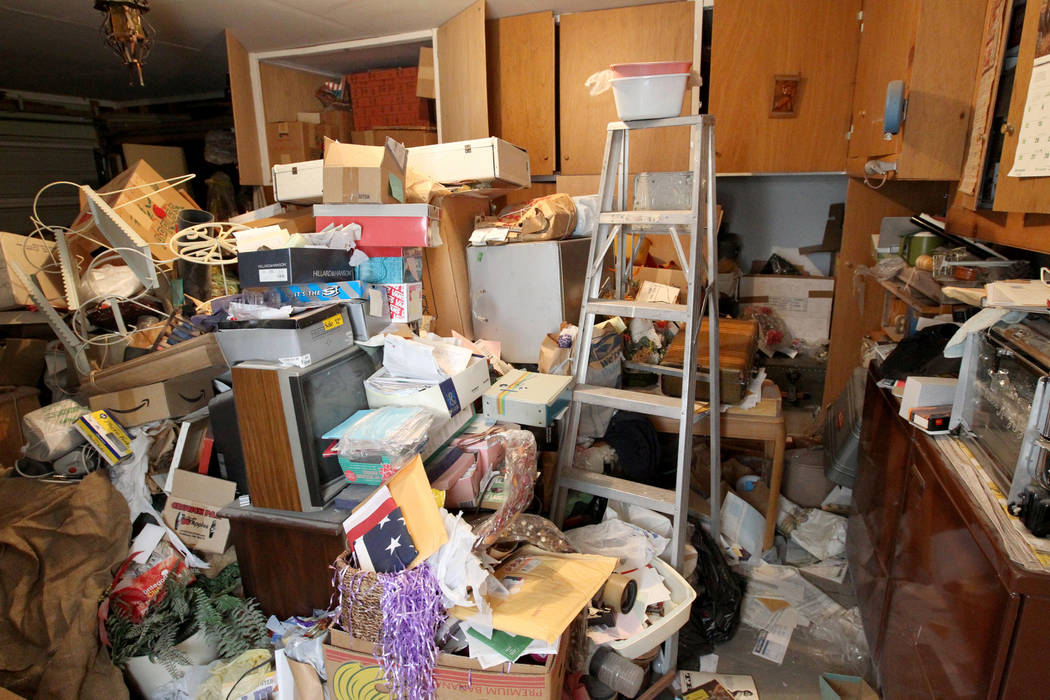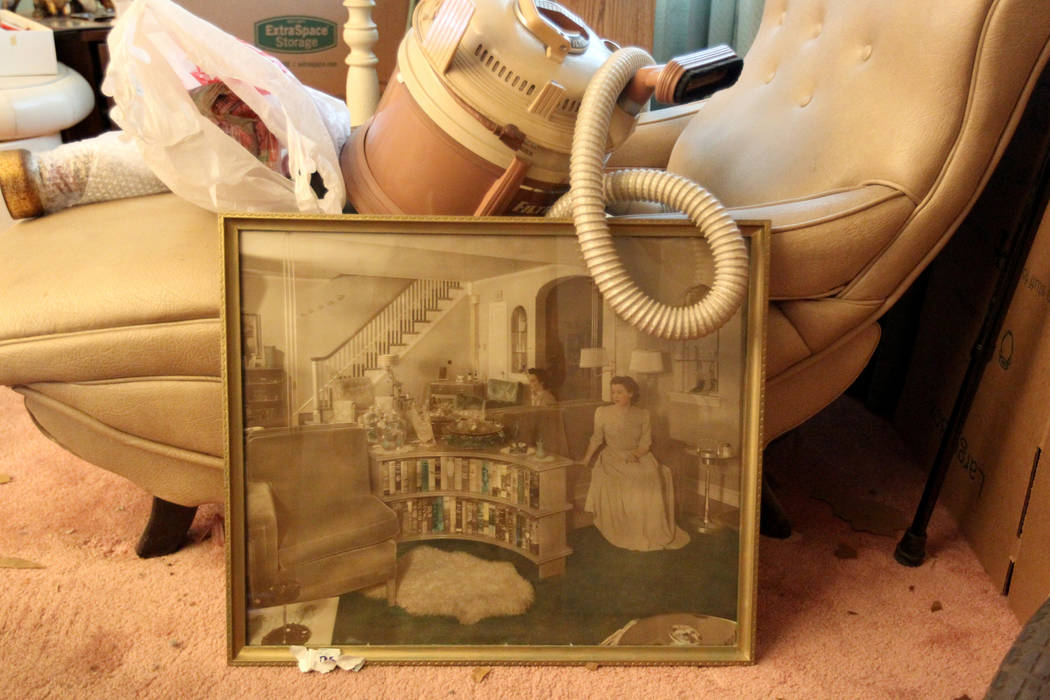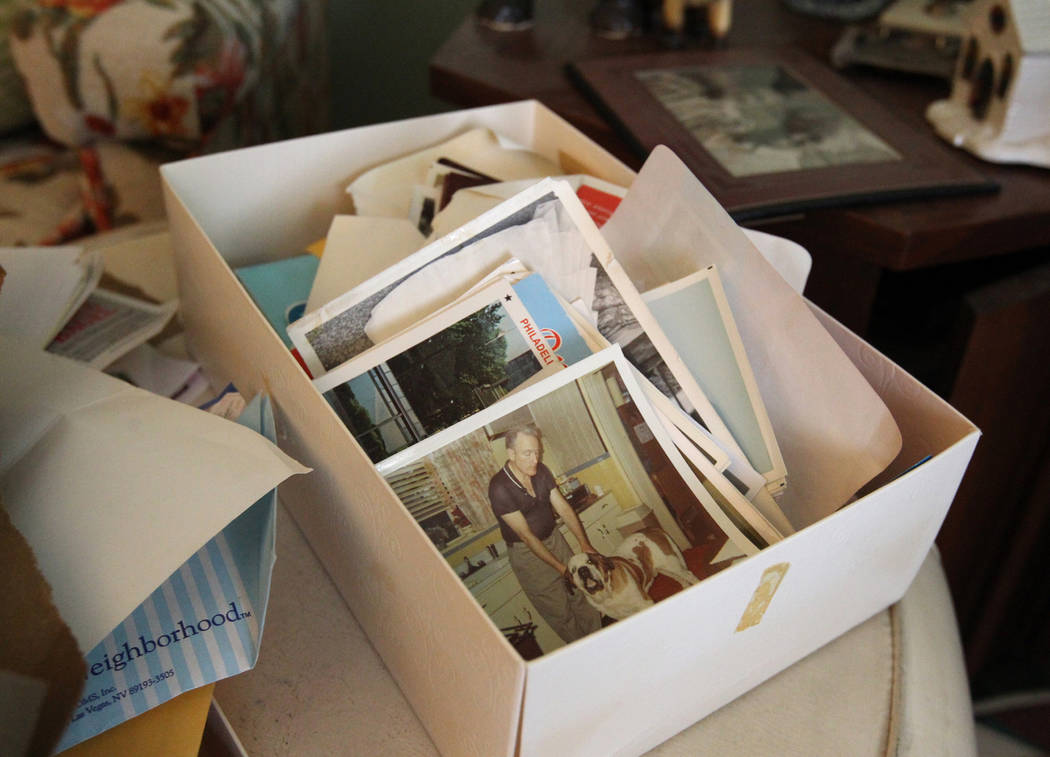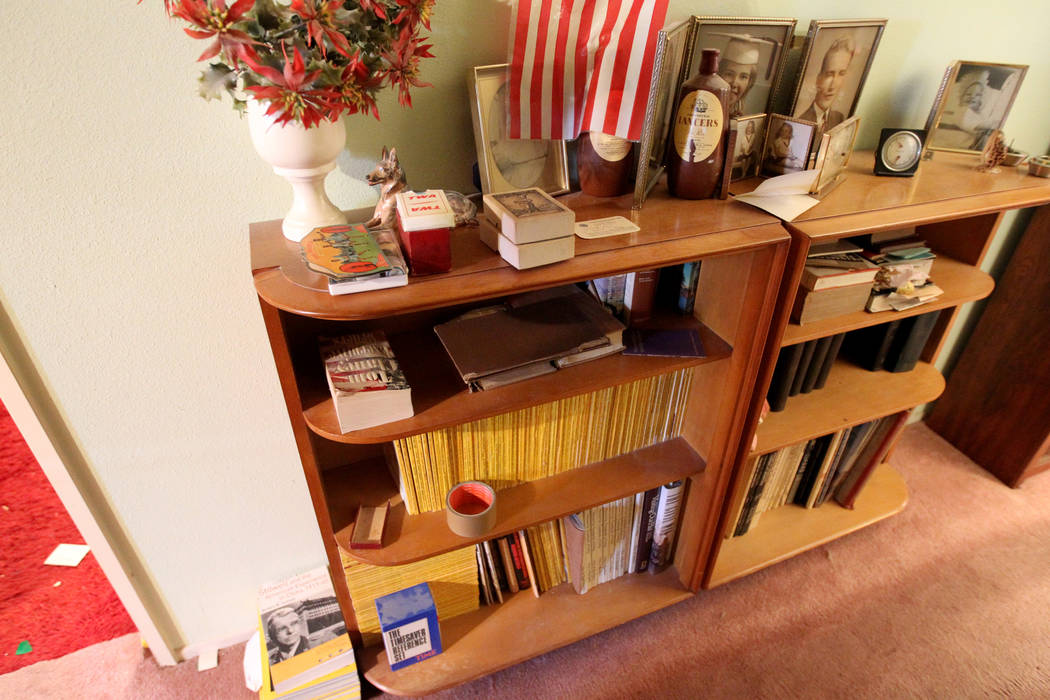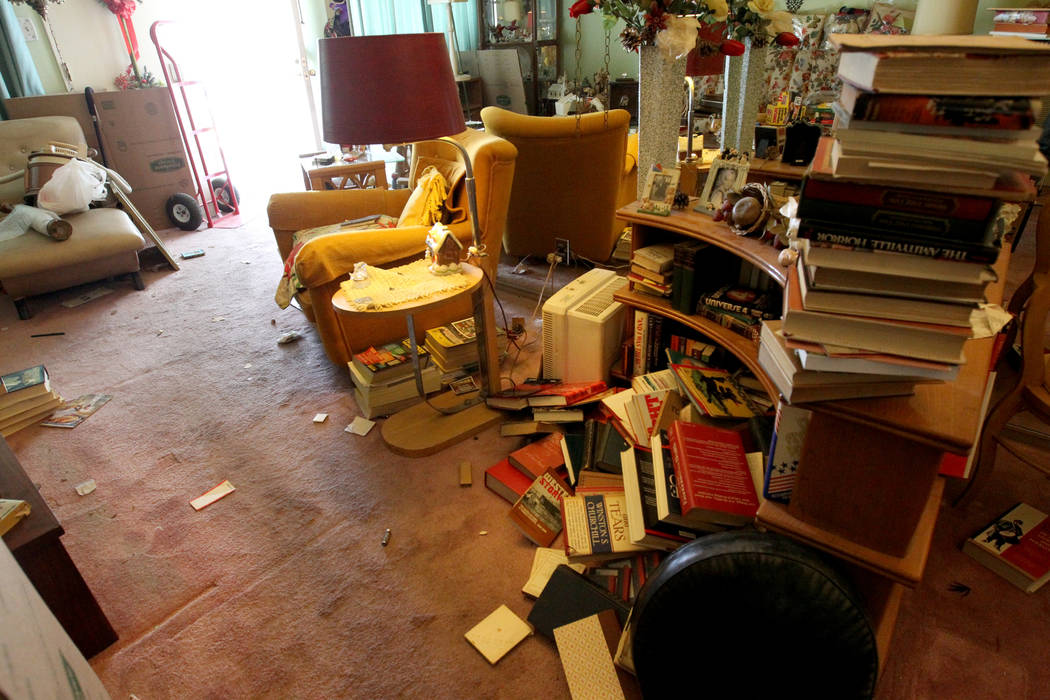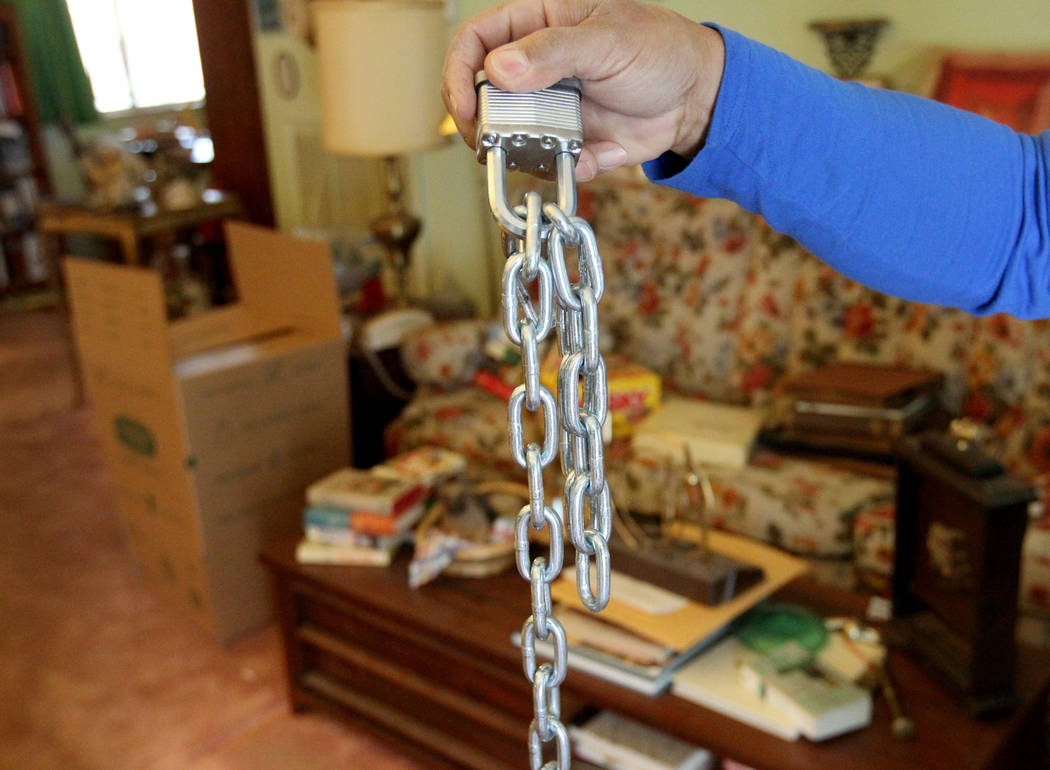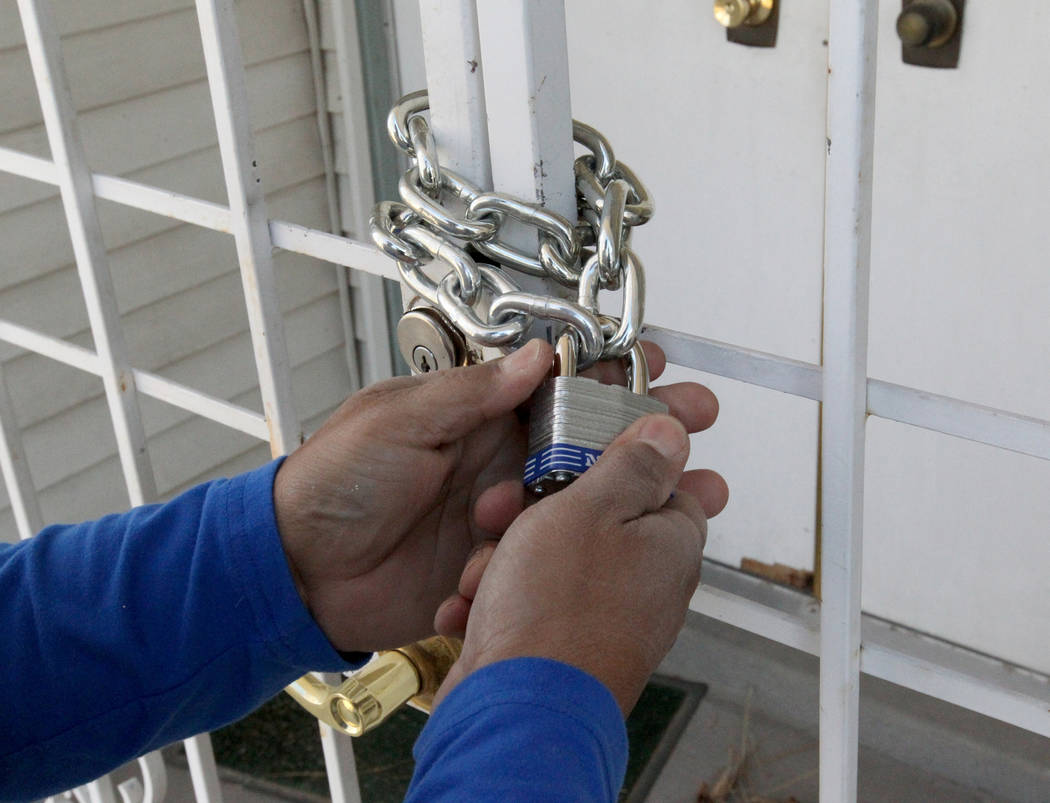 Angela Ghilarducci was having yardwork done when her gardener said someone was walking around next door. The elderly next-door neighbor had died a few weeks earlier, and Ghilarducci confronted the stranger, telling her to leave.
The woman walked away, but the house was not left alone. Within months, a court battle was underway after another woman stepped forward, seemingly out of nowhere, to claim control of the house and the dead neighbor's bank accounts.
Thousands of homes sell every month in Southern Nevada. But it seems they rarely, if ever, trade hands under the circumstances surrounding the one at 809 Palmhurst Drive in the western Las Vegas Valley.
They include forgery accusations, several calls to the police, alleged break-ins, a trashed house, "shady characters" trying to sell everything inside, and a court warning that things look a little "hinky."
Las Vegas has grappled with a widespread squatter problem in recent years, enabled by the valley's thousands of vacant homes and pervasive use of fake leases. But neighbors say the situation on Palmhurst shows that anyone can file papers with Clark County to take ownership of a house, and the havoc this can cause.
"This can happen to anyone," neighbor Marlo Conner said, "and even (if) you catch it, it's going to cost you a ton of money to try and get your own house back."
The situation revolves around 27-year-old Shalena Earnheart, who is accused of being a thief and meth user. She filed a deed in December showing the late Carole Barnish supposedly transferred her ownership of the Palmhurst house and a purported will that states she gets all of Barnish's property.
Barnish's purported signatures on the two documents don't match, and the notaries who supposedly stamped and signed them each say they didn't.
"I took one look at the signature and knew it wasn't mine," said Lana Perry, whose name was on the deed.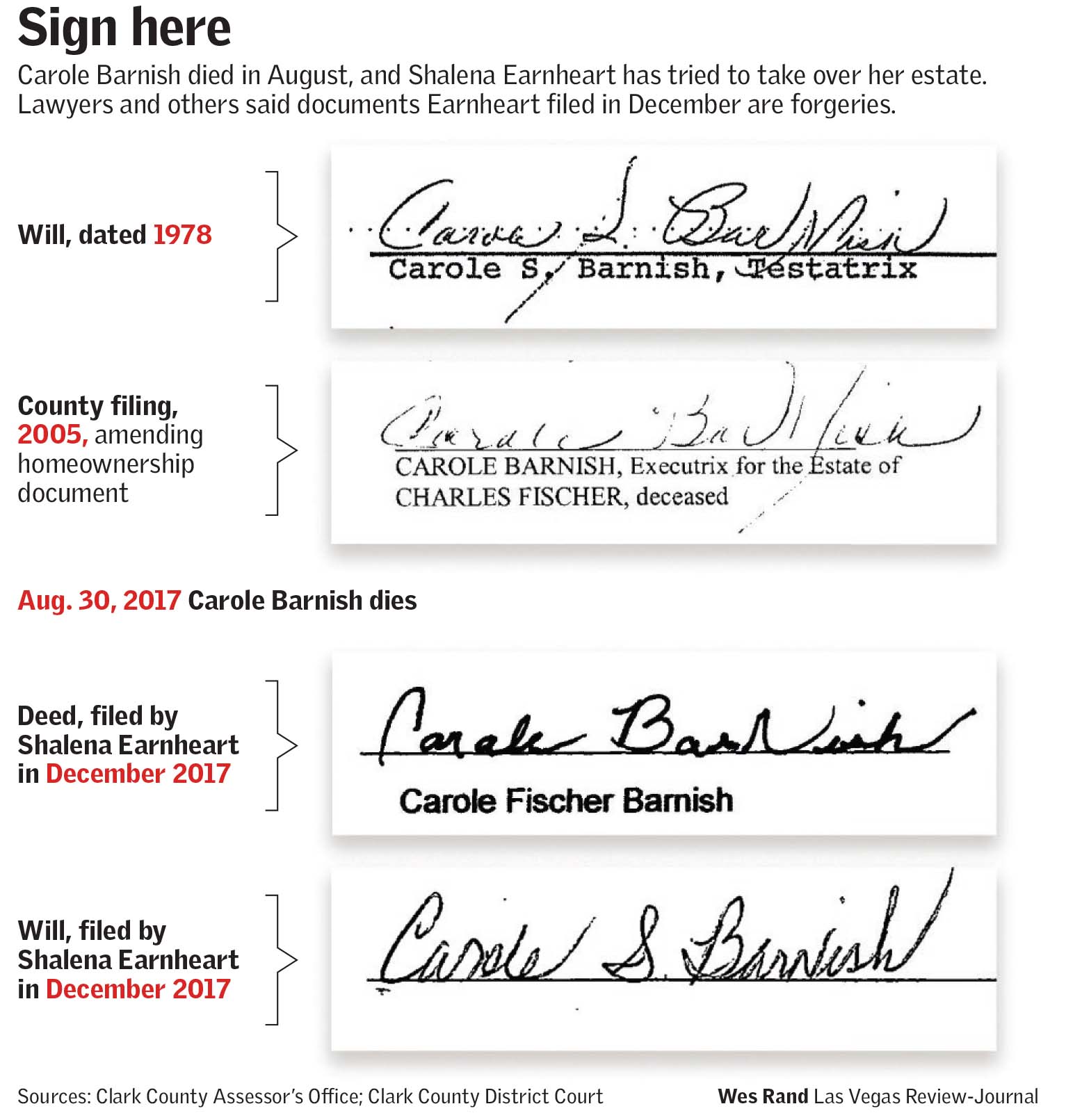 Earnheart claimed in court papers — part of a probate case she launched Dec. 20 to take over Barnish's estate — that she was Barnish's "only help" and "constant companion" for many years.
But multiple neighbors, including a few who have lived there for decades, said they had never seen or heard of Earnheart until she took title to the house. According to Conner, Earnheart has tried to sell the home "multiple times."
Russell Gubler, attorney for the administrators of Barnish's estate, told the Las Vegas Review-Journal that he had never encountered this kind of situation.
"It just kind of baffles me," he said.
Tom Grover, a lawyer with Las Vegas-based Goodsell & Olsen who is not working on the case, said attorneys deal with forged documents in probate all of the time, but such papers aren't notarized. That extra step, he said, is "fairly extraordinary."
"Most fraudsters are probably smarter," Grover said, because someone can just "check to see if the notary actually did it."
'Glass smoking pipe'
It's unclear how long Earnheart has lived in Las Vegas or what she does for a living, although she included a copy of a Nebraska driver's license in a probate filing. The license was issued last July and provides an address in Lexington, a rural city of 10,000 people.
This past November, Earnheart was arrested in Las Vegas on larceny charges accusing her of stealing a Chevrolet pickup, a Honda ATV and a 9 mm Glock handgun from a man at a gas station, police and court records show.
After a Metropolitan Police Department officer found a "glass smoking pipe with residue" in a car she was in, Earnheart said that the pipe was hers and that she smoked methamphetamine out of it, according to her arrest report.
She also could face charges over her involvement with 809 Palmhurst. A Metro detective investigated forgery allegations and submitted the case to the Clark County district attorney's office "for consideration of any applicable charges," said officer Laura Meltzer, a Metro spokeswoman.
The DA's media office said in an email Tuesday that no charges have been filed yet, adding: "Rumor has it that the complaint is in queue to be typed, then it can be filed."
Earnheart could not be reached for comment. She did not respond to phone calls and emails to a number and address she listed in court papers, and the RJ sent certified letters to three local addresses linked to her, including Barnish's old house.
The email address belonged to Debra Knights, who replied saying Earnheart "used my phone in the past and I have been bothered by continous (sic) calls and emails and other."
"Please stop trying to contact her at my email address or phone number," Knights wrote. "I dont (sic) know her that well and it sounds like I dont (sic) want to know her very well."
'Profit accounts'
The one-story, 1,500-square-foot home at 809 Palmhurst, near the intersection of Charleston Boulevard and Buffalo Drive, was built in 1972. Barnish's family bought it new, records indicate, and on Aug. 30, 2017, she died in the house at age 71.
Barnish had no contact with family after her parents died, and longtime neighbors Conner and Ghilarducci had power of attorney, records show. Ghilarducci said she was with Barnish when she died.
A few weeks after her death, Gubler's law firm, Johnson & Gubler, filed papers giving the two neighbors control of the house and another home nearby that Barnish owned. Ghilarducci later signed over her stake to Conner, property records show. But on Dec. 5, Earnheart filed a deed with the county — dated Aug. 10, 2016 — to take ownership of the Palmhurst house.
Earnheart said in court papers that she left Nevada around 2014. When she returned, she wrote, she went to see Barnish, learned she was dead and then went to the recorder's office to finish the deed.
Barnish drew up a will in 1978, but Earnheart claimed that Barnish wrote another one in 2006 that revoked "all other wills" and gave Earnheart control of her estate.
The supposed will gave Earnheart her bank accounts, "holdings, certificates, profit accounts, CD's, safe deposit boxes, etc." and "all properties."
The will, however, is dated Aug. 1, 2008, not 2006. It also incorrectly lists Barnish's address twice as "809 Palmhurst Street" and gives the wrong ZIP code for Barnish's other house.
Googling notary fraud
Barnish was a "borderline" hoarder, but the house is a lot messier now than when she was alive, according to Conner.
Floors were covered with trash, books, open shoeboxes and other belongings as of late January. Bathroom medicine cabinets were open, and prescription pill bottles and other items were on the sink tops.
Also, the pantry was stocked with food, and the kitchen counter had wine, water bottles, paper plates and an open cigarette pack.
Gubler alleged in court papers that Earnheart and her associates have "repeatedly broken into and completely ransacked" Barnish's two homes, taking jewelry, cash and other items. He also said that Earnheart's deed and the 2008 will are forgeries.
The notaries issued affidavits saying they never signed or stamped the documents. Perry, who was on the deed, wrote that she hasn't notarized any documents since she retired in 2009. Charlene Maganis supposedly notarized Barnish's 2008 will under her maiden name, but the banker said in her affidavit that she was "never allowed" to notarize wills.
Maganis told the RJ that she was "shocked" to learn her name and stamp were used. She even went on Google to look up notary fraud as she had never heard of anything like this.
The Clark County recorder's office makes sure deeds contain required information, but staff are not required to check the documents' veracity, Assistant County Recorder Eugene Mendiola said.
The courts determine whether a filing is fraudulent or otherwise illegal, Recorder Debbie Conway said.
Her office records more than 3,000 filings a day. Filings that raise eyebrows can be sent to the DA's office for review, and a few are sent every day, according to Mendiola.
'Shaky questions'
After Earnheart filed the deed for the house, neighbors say they called the police about her. Metro received 13 disturbance-related service calls about 809 Palmhurst in December alone, said officer Aden OcampoGomez, a spokesman.
Earnheart's probate case also went nowhere, stalling within weeks as Gubler's moved ahead.
District Judge Vincent Ochoa signed an order Jan. 24 admitting Barnish's 1978 will into probate and naming Gubler's clients — Conner and William Barnish Jr., the son of Barnish's former spouse — as administrators of the estate.
At a hearing almost a week earlier, Probate Commissioner Wesley Yamashita weighed in on Earnheart's efforts.
He said he saw "some really shaky questions" about her deed and suggested she get legal counsel "because there are some actions that may come forward out of this," court minutes show.
He also suggested that Earnheart "take a long look at what she is going to do" because Gubler had some good, hard evidence that things are a little "hinky."
Contact Eli Segall at esegall@reviewjournal.com or 702-383-0342. Follow @eli_segall on Twitter.
Will 1978 by Las Vegas Review-Journal on Scribd
Will 2008 by Las Vegas Review-Journal on Scribd
Deed 2017 by Las Vegas Review-Journal on Scribd
'Literally filled with trash'
Cash for Collectibles describes itself online as "Las Vegas' #1 Collectibles Buyer!" One day in early January, its truck showed up to 809 Palmhurst Drive, neighbor Angela Ghilarducci said.
Owner Frank Odeh said he drove there after getting a call that the home was filled with collectibles. But when he arrived he saw the place "was literally filled with trash," he told the Review-Journal.
A woman, maybe 26 or 27 years old and wearing pajamas and a robe, was inside the house with two shirtless men in sweatpants. It was around 9:30 a.m., Odeh said, and it looked like they just woke up.
He said the "shady characters" wanted to sell him the entire contents of the house, but he found nothing of value and didn't buy anything.