Vacant homes on the rise in Las Vegas Valley, report indicates
October 27, 2017 - 4:31 pm
Updated October 27, 2017 - 4:36 pm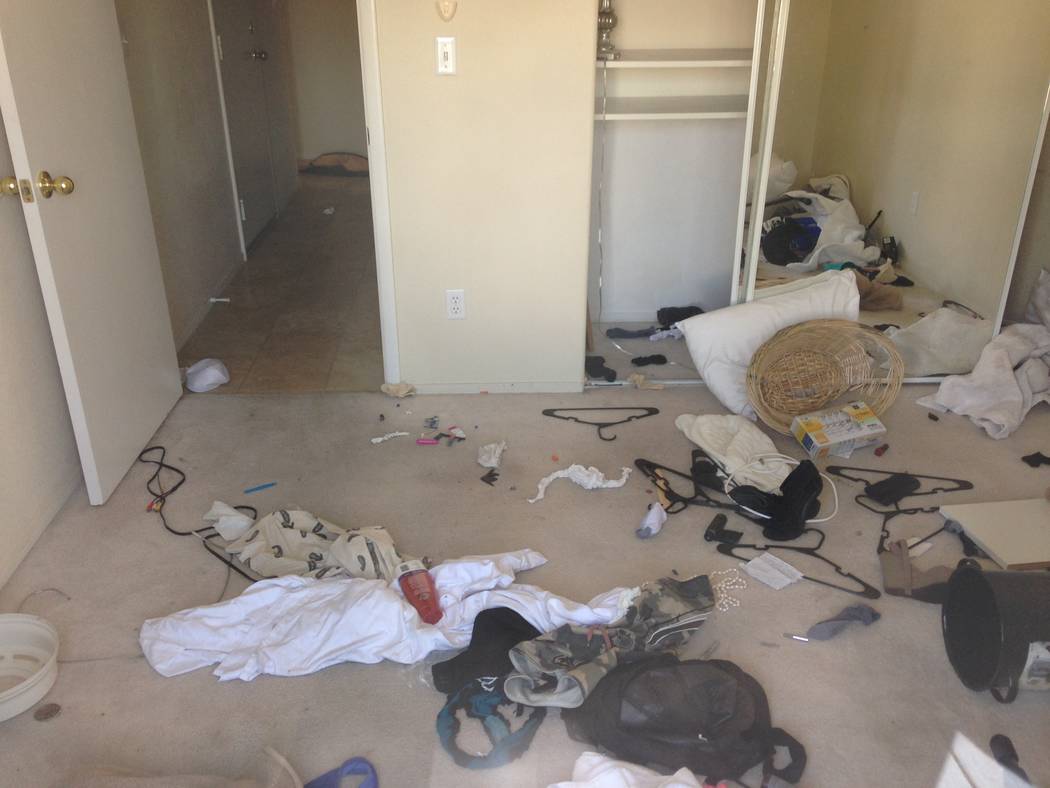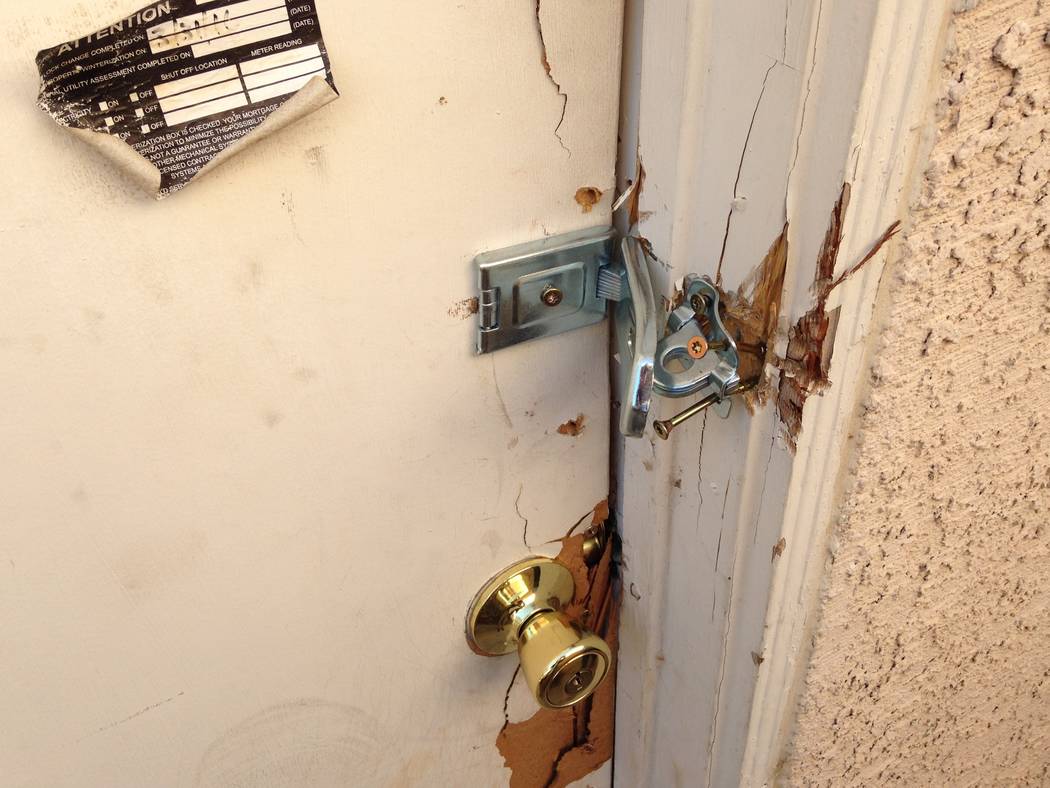 At the abandoned house in the Las Vegas suburbs, a group showed up one day with trash bags full of stuff. They brought the bags inside, but most of the group was never seen again.
Later, another group that moved to the house would sit outside, walk to a car that had pulled up, and after some activity, the vehicle would drive off — a scene that repeated itself.
Lori Orchow Haney, a next-door neighbor, estimates there have been eight groups of squatters at the house off Buffalo Drive and Lake Mead Boulevard in the northwest valley. Last month, she and her husband went inside and found "a lot of syringes," along with a crack-pipe, spoons, candles, clothes, food and dead bugs.
"It's definitely a place to come shoot up," she said.
The house, which last sold in 2005 but has been empty for three or four years, is not unique. The Las Vegas Valley has grappled with a widespread squatter problem in recent years, enabled by its thousands of vacant homes and widespread use of fake leases.
Housing tracker Attom Data Solutions released a report this week showing the number of vacant properties around the country and what share of cities' homes are empty. Las Vegas' housing market has come a long way since the economy crashed last decade, but if Attom's numbers are any indication, squatting opportunities have grown in the past year.
Some 2.17 percent of homes in the Las Vegas area, or a total of 14,334 properties, are vacant. That's up from 2.15 percent, or 13,896 properties, in 2016, according to Attom.
Among 149 metro areas listed, Las Vegas' share of vacant homes was 35th.
Locally, the highest rates of empty homes are in more centrally located areas of the valley, Attom found. The 89169 ZIP code, around Desert Inn Road and Maryland Parkway, had the highest rate at 5.87 percent. That's followed by 89106, around Washington Avenue and Martin Luther King Boulevard, at 5.69 percent, and 89103, around Flamingo Road and Jones Boulevard, also at 5.69 percent.
But, as Attom reported, 34 ZIP codes in Clark County have at least 200 empty homes each, and they're scattered around the valley.
Topping the list is 89103 with 858 vacant properties. That's followed by 89123, around Windmill Lane and Bermuda Road, with 772, and 89128, around Buffalo and Lake Mead, where Orchow Haney lives, with 622.
When the group with trash bags showed up – two women, a child and maybe three men – Orchow Haney was outside. A woman in the group, wearing a bandana, looked at her and said, "Hi, we're your new neighbors."
It's all too common for squatter houses to get trashed and to have criminal activity inside, and the house next door is no different. Orchow Haney says a SWAT team raided the place a few years ago and found guns, a meth lab and credit-card-making machines.
She and some neighbors have installed surveillance equipment because of the numerous squatters. Orchow Haney has lived in her house since 1993 but says it feels "horrible" there, as if she can't even venture outside.
She says a code enforcement officer bolted the doors of the house next door recently but that more officials need to crack down on Las Vegas' squatter problem.
"Somebody has to care about these houses," she said. "There's too many of them to just let this be OK, and all these people know it."
Contact Eli Segall at esegall@reviewjournal.com or 702-383-0342. Follow @eli_segall on Twitter.