Number of vacant homes in Las Vegas rises
October 26, 2017 - 3:13 pm
Updated October 26, 2017 - 3:37 pm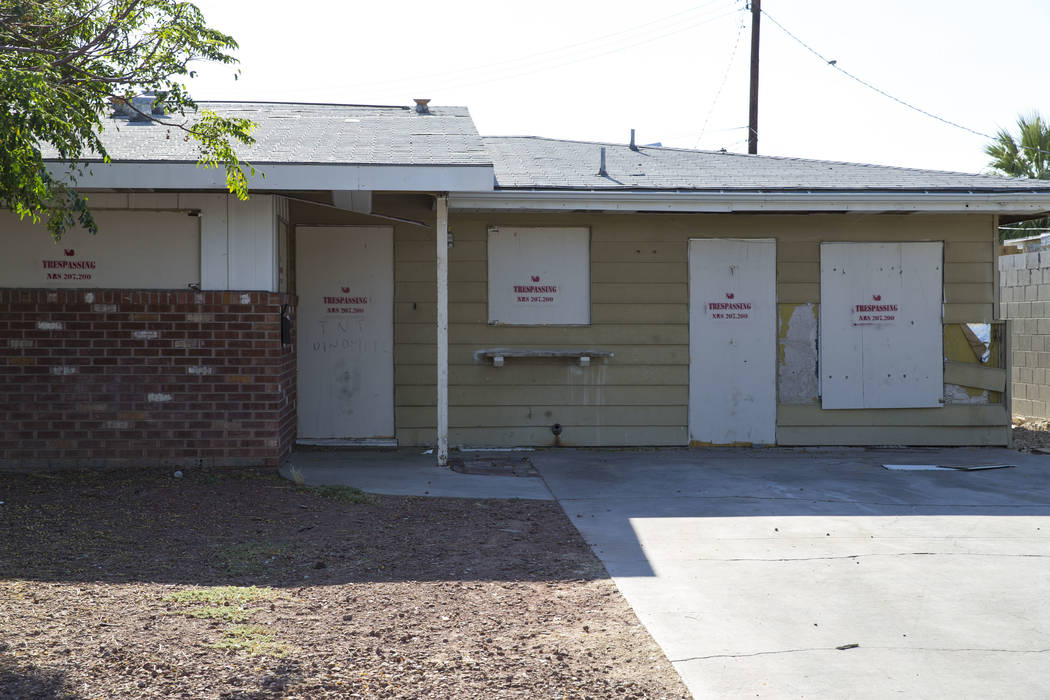 The number of empty homes in Las Vegas climbed from last year as the valley maintained a higher-than-average share of vacant properties.
Some 2.17 percent of homes in the Las Vegas area, or a total of 14,334 properties, are vacant. That's up from 2.15 percent of homes, or 13,896 properties, in 2016, according to a new report from housing tracker Attom Data Solutions.
Among 149 metro areas listed, Las Vegas' share of vacant homes was 35th. Flint, Michigan, topped the list at 6.9 percent.
Nationally, the total number of vacant homes ticked higher, but the overall rate slid.
Some 1.58 percent of U.S. homes, or about 1.37 million properties, are vacant. That's compared to 1.63 percent, or about 1.36 million properties, last year, Attom reported.
Attom, based in Irvine, California, says it compiled the report by matching its database of more than 85 million U.S. homes with monthly updated data from the U.S. Postal Service that indicate whether a property was flagged as vacant by a postal carrier.
Only metro areas with at least 100,000 homes were included in the rankings.
Contact Eli Segall at esegall@reviewjournal.com or 702-383-0342. Follow @eli_segall on Twitter.