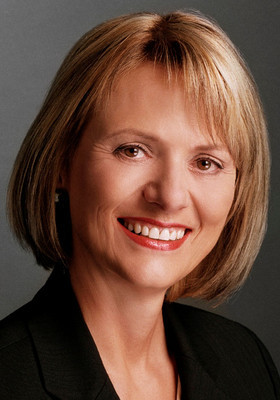 BOSTON
Bankruptcy filings rise sharply in '08
Bankruptcy filings among publicly traded companies surged 74 percent in 2008, according to data from BankruptcyData.com, a division of New Generation Research Inc.
There were 136 bankruptcy filings by publicly traded companies in 2008, compared with 78 in 2007, according to the data. The 2008 results were still short of the record 263 bankruptcy filings in 2001.
In Nevada, two public companies filed for bankruptcy in 2008 and one in 2007, according to BankruptcyData.com.
In June last year, Searson Financial Network of San Francisco filed in Nevada bankruptcy court for Chapter 11, which allows for reorganization of debt. Chapeau Inc., a Carson City company that did business as BluePoint Energy, filed Chapter 11 bankruptcy in October 2008 but its bankruptcy later was converted to Chapter 7 for liquidation.
The sole public company bankruptcy in Nevada in the prior year was 360 Global Wine Co., which was headquartered in Los Angeles and reported $82 million in assets.
So far this year, Silver State Bancorp of Henderson is the only formerly public company to file for bankruptcy. It reported $1.7 billion in assets and was the holding company for Silver State Bank, the financial institution that federal and state regulators seized last September.
RENO
Gasoline prices jump for first time since July
Gasoline prices in Nevada have increased an average of 9 cents a gallon over the past month, the first time they've gone up in the state since July.
The average price for a gallon of self-serve unleaded is now $1.93. That compares with a national average of $1.79.
AAA Nevada spokesman Michael Geeser says prices likely will rise higher this spring as refiners cut back on gasoline production. But he says they don't expect the "wild ride of ups and downs" that occurred last year because there's now a stronger supply of oil and weakened demand for gasoline across the country.
The highest prices in Nevada were reported in Reno and Sparks at $1.99. Elko reported the lowest at $1.72. Las Vegas and Henderson reported $1.90 and Carson City $1.91.
Nevada is tied for third with Illinois for the third highest gasoline price average in the Lower 48. California is the highest with a statewide average of $2.01.
Opening planned for Macau casino
Melco Crown Entertainment Ltd., a venture between Australian billionaire James Packer and Macau magnate Stanley Ho's son, said its City of Dreams casino will open in the second quarter of this year.
"The worst time has probably gone" for Macau, Chief Executive Officer Lawrence Ho said at a press conference Tuesday in Macau. The opening of the $2.1 billion project in the world's largest gambling hub will create about 7,000 jobs, he added.
Macau's workers have seen jobs cut as the credit crunch and tightening travel restrictions by China, the city's biggest market, hurts gambling revenue. Las Vegas Sands Corp. has halted construction worth about $12 billion in the city, leading to at least 9,000 job losses, while Galaxy Entertainment Group Ltd. has delayed the opening of a resort.
SAN FRANCISCO
Tech veteran tapped for Yahoo CEO post
Yahoo named technology veteran Carol Bartz as its new chief executive Tuesday, bringing in a no-nonsense leader known for developing a clear focus — something that has eluded the struggling Internet company during a three-year slump.
The decision to lure Bartz, 60, from software maker Autodesk Inc. ends Yahoo's two-month search to replace co-founder Jerry Yang, who surrendered the CEO reins after potentially lucrative deals with rivals Microsoft Corp. and Google Inc. both collapsed.
After describing herself as a straight shooter, Bartz told analysts in a conference call that she intended to ensure Yahoo gets "some friggin' breathing room" so the company can "kick some butt."
She said it would be presumptuous to share her vision for Yahoo on her first day on the job.
"I wouldn't have taken the job if I didn't believe there was a huge opportunity here," Bartz said before she had to hustle off to her first meeting with Yahoo's top managers.
After a tepid early reaction, investors seemed to warm up to Bartz's appointment. Yahoo shares fell 12 cents Tuesday to close at $12.10, then recovered 35 cents, nearly 3 percent, in extended trading on the Nasdaq National Market.
NEW YORK
Treasury prices higher; credit loosens up
Treasury prices edged higher Tuesday, and the once-frozen market for corporate debt is showing signs of life. Businesses are selling more bonds and finding an increased appetite for commercial paper, the short-term IOUs companies issue for cash.
In another promising sign, lending rates between banks fell again Tuesday. The London Interbank Offered Rate, or Libor, on three-month loans in dollars fell to 1.09 percent from 1.16 percent Monday, according to the British Bankers' Association.
The benchmark 10-year Treasury note rose 0.25 points to 112.72 points, and its yield slipped to 2.30 percent from 2.31 percent late Monday. Yields move opposite prices.
The 30-year bond was unchanged at 129.22 points, and its yield remained at 3 percent, according to BGCantor Market Data.
The yield on the three-month T-bill was higher at 0.10 percent from 0.06 percent late Monday.