It's official: Las Vegas corrals NFR through 2024
January 30, 2014 - 3:46 pm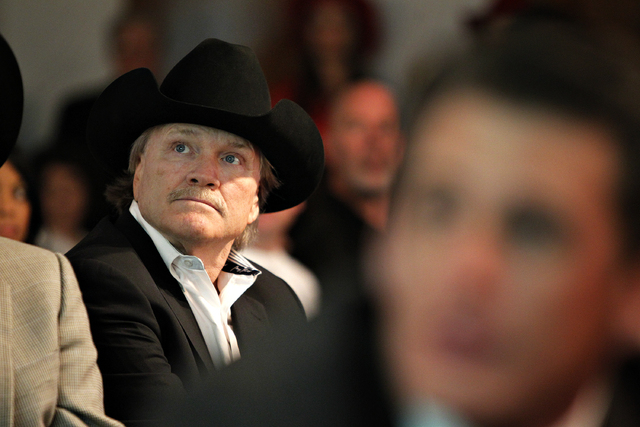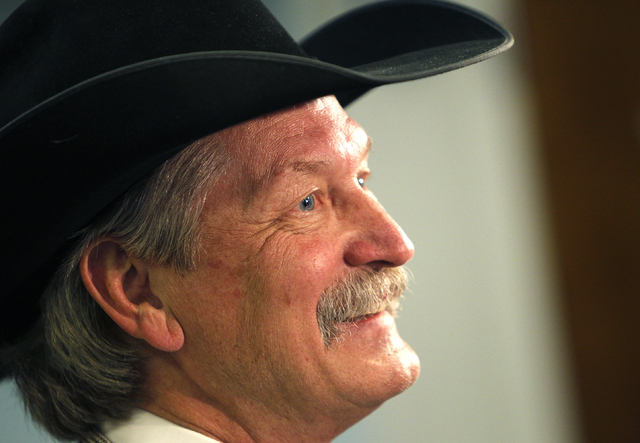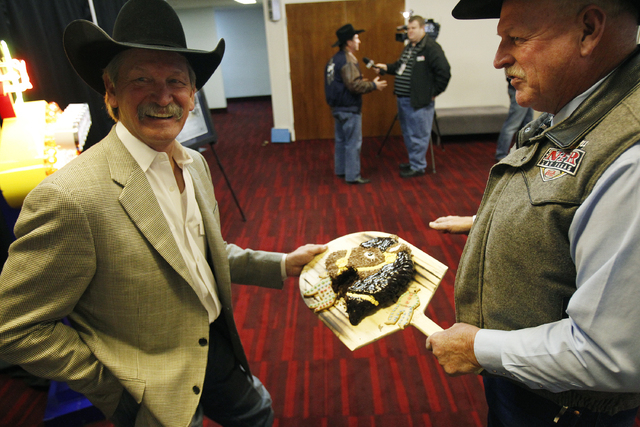 Las Vegas tourism officials on Thursday formally signed off on a new 10-year contract that will keep the National Finals Rodeo in Las Vegas through 2024.
The agreement guarantees $16.5 million annually in purse and sponsorship money for the NFR, which has been held annually in Las Vegas since 1985.
Clark County Commissioner Tom Collins, chairman of the Las Vegas Convention and Visitors Authority Board, comended the agency staff and Las Vegas Events with reaching the new agreement after six weeks of heated talks. The 12 LVCVA board members present voted unanimously to approve the agreement.
"There are 20 cities that can host a rodeo, but they can't offer the experience of Las Vegas," Collins said after the vote.
The deal between Las Vegas Events, the promotional arm of the LVCVA, and the Professional Rodeo Cowboys Association, which sanctions the rodeo, was announced a week ago.
The new contract ended a flirtation by the PRCA with moving the 10-day event to Orlando, Fla., or Dallas.
Losing the NFR would have been a financial blow to Las Vegas tourism. The rodeo is held in early December, which had been traditionally a slow period for visitation on the Strip. Last year's NFR had attendance of 176,558 over the 10 days, resulting in a nongaming economic impact of $87.9 million for Las Vegas.
LVCVA President Rossi Ralenkotter said the NFR has been responsible for more than $1 billion in nongaming economic impact to Las Vegas in the past 29 years.
The outcome was clear before the board vote actually took place. The actual meeting took all of 20 minutes to complete and included short video produced by the LVCVA highlighting the last 29 years of the NFR in Las Vegas. Members of Las Vegas Events' board and PRCA Chairman Karl Stressman attended the LVCVA meeting.
Stressman said the talks with Dallas were progressing when Las Vegas came back with a better offer.
"These talks were long and painful, but the outcome was exactly what we had hoped," Stressman said.
Under terms of the contract, from 2015 through 2019 the NFR contestant purse will be $10 million, while stock contractors will receive $3 million annually. The contestants will be guaranteed $10,000 each year, which will not be offset by contestant winnings. From 2020 through 2024, there will be cost-of-living increases to each purse and a guarantee.
The agreement takes effect after the 2014 NFR.
Additional elements of the new agreement include a season-long sponsorship program with the PRCA, presenting sponsorships of the National Circuit Finals Rodeo and 12 Circuit Final Rodeos, as well as the National Finals Steer Roping, if it is held in Las Vegas.
The 2014 NFR will run Dec. 4-13 at the Thomas & Mack Center.
Contact reporter Howard Stutz at hstutz@reviewjournal.com or 702-477-3871. Follow @howardstutz on Twitter.