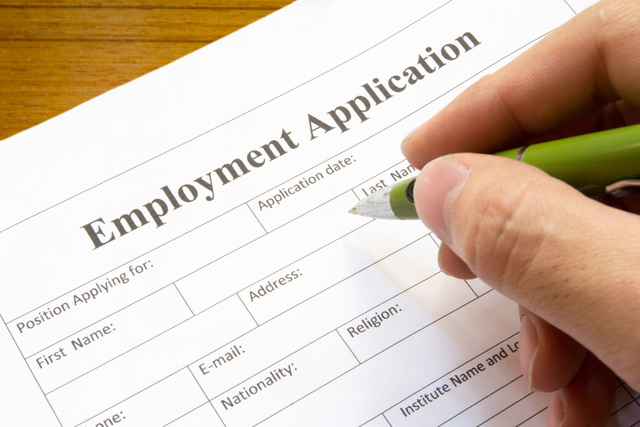 The unemployment rate in Nevada's metro areas fell month over month and over the year in July, the Department of Employment, Training and Rehabilitation reported Tuesday.
In Las Vegas, the unemployment rate dropped to 6.7 percent in July from 6.9 percent in June.
The Reno-Sparks area unemployment rate dropped to 5.5 percent from 5.9 percent over the same period.
In Carson City, the unemployment rate fell to 6.5 percent, from 6.9 percent the month before.
All county unemployment rates decreased except Esmeralda and are below 10 percent, according to Bill Anderson, chief economist for the employment department.
"Year-over-year employment increased or remained steady across the state's population centers," said Anderson in a statement.
"Statewide, Nevada experienced a seasonally adjusted growth rate of 2.5 percent, or 31,900 added jobs, relative to last July. This continues to be an indication that the Silver State is headed to prerecession levels in terms of the number of jobs," said Anderson.
Contact Alexander S. Corey at acorey@reviewjournal.com or 702-383-0270. Find @acoreynews on Twitter.