Jobs of the future? Think prosthetics, aerospace, fitness and more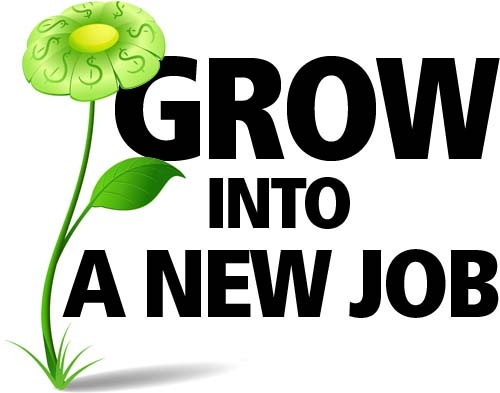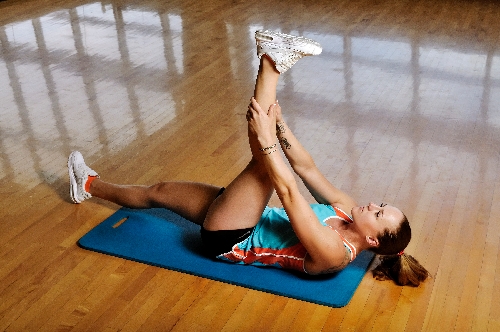 You've probably never considered a career in prosthetics or aerospace.
Well, maybe you should, according to an analysis of local growth areas.
Sure, Las Vegas made its nut on gaming and tourism, and those sectors still take up the bulk of jobs here. But numbers from local research firms and state and federal labor agencies show dozens of solid job prospects, from cardiovascular technicians to bakers to vocational teachers.
If you're thinking about switching careers for a more secure employment future, consider these jobs. If you're a leader in government or business, there's something in this list for you, too: With economic development top of mind, a focus on job categories that already have natural advantages here can be a quick route to boosting economic growth. Look at it as low-hanging fruit for taking the local economy beyond tourism and gaming.
"A larger piece of our employment base is already in or well-suited to these occupations. People here are trained in them and currently working in them. These jobs are also growing at a very good rate," said Jake Joyce, director of primary research and analysis at research firm Discovery Nevada. "We're well-positioned to take advantage of growth in these fields, not only in the future, but today."
The trick to taking advantage is in knowing what jobs have the best prospects.
THE JOBS
Our analysis looked at jobs with a high local concentration and big projected growth rates. High concentration means a field has an above-average percentage of jobs, with an established client base and training infrastructure to go with it. Growth rates forecast demand in the next five to 10 years. Many of the city's fastest-growing, high-concentration jobs are in health or personal care and post-high school education.
It's no surprise that six of our top 10 are in personal or health care, Joyce said. Americans are living and working longer, and they want to feel better while they're at it. Southern Nevada is a destination for retirees, so it's understandable the region has a relatively high concentration of medical and dental assistants, fitness trainers and massage therapists, among other jobs.
Plus, with 10,000 Americans a day turning 65 and a good number of them retiring to the Sun Belt, personal-care and health jobs in the Southwest U.S. have staying power, Joyce said.
"People are redefining what it means to get older," Joyce said. "I think that's why, even during the Great Recession, these sectors continued to grow nationally, some at very good clips. In general, people are going to demand more of these services for a longer period of time."
Personal trainer Reinier Geyser said he sees the trend. Las Vegas has always had more trainers than average, because its core of entertainers, cocktail waitresses and other service workers want to look great on the job. But business is booming even more – Geyser said his business has grown 75 percent in the past year. His Las Vegas Boot Camp training course has seen 10 to 15 competitors launch, and fitness classes are flourishing at local studios and gyms. And those new customers are mostly middle-aged or older. Of the 19 clients he took to a marathon in San Diego in early June, 15 were older than 40.
"I wouldn't call it a midlife crisis, but a lot of people are at a point where they're stable financially and they have a little time to accomplish new things," Geyser said. "They've accomplished what they wanted to accomplish professionally, and now they want to run their first marathon, bike 100 miles for the first time or do their first open-water swim or triathlon."
People aren't just aging differently. Expect changes in how we get educated.
Las Vegas will need more postsecondary teachers, particularly those in vocational training. That's because more people are finding a four-year degree isn't always worth the investment, Joyce said. Consider a recent study from The Associated Press that found more than half of bachelor's degree holders younger than 25 are unemployed or underemployed in jobs such as food service.
"More young people will start weighing the costs and benefits of getting a four-year degree," Joyce said. "If they look at particular vocational schools, they can get a job as a master electrician, plumber or auto mechanic and easily make $40 or $50 an hour."
Few of our top 10 jobs require a huge amount of additional education – perhaps a few months to a year of certification classes through a community college or trade group will do.
"That's key if you're looking at bettering your lifestyle or household situation," Joyce said. "You're going to have a job when you finish your education, and more importantly, you'll likely be secure in that job for the foreseeable future."
But the lessons in these jobs numbers aren't just for workers.
THE FUTURE
With economic diversification as a goal, it's important to look not just at big-picture industries, but at individual jobs in which the region already has strengths, Joyce said.
"That's part of diversification, too – making what we already do well get better," he said.
For policymakers, that may mean dropping barriers to entry and streamlining the business-license process.
There's also value in promoting above-average concentrations in certain fields to potential customers. Retirees considering moving to Las Vegas may want to know that the city has the personal care and health services they'll want.
Said Joyce, "We need to keep our finger on the pulse and say, 'How do we take advantage of these jobs now?' The supply is here, and that is something valuable to look at."
Contact reporter Jennifer Robison at jrobison@reviewjournal.com or 702-380-4512. Follow @J_Robison1 on Twitter.