Las Vegas conference on commercial drones attracts 3,500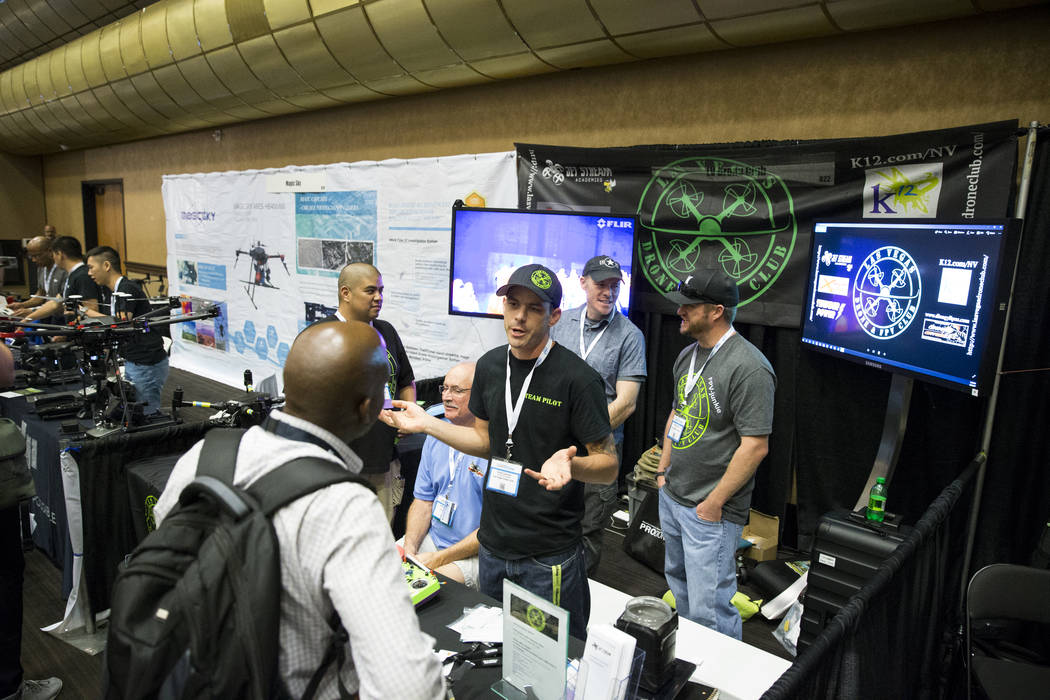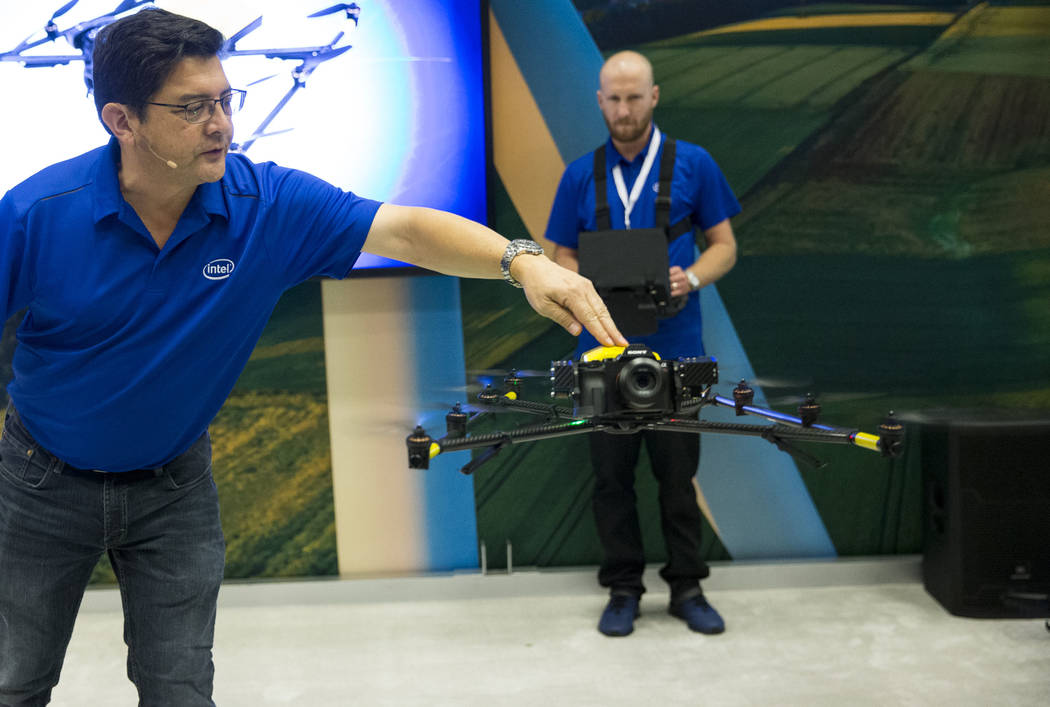 More than 3,500 unmanned aerial vehicle professionals are expected to gather in Las Vegas this week for the 2018 InterDrone conference, which claims to be the largest commercial drone show in North America.
The conference runs Wednesday through Friday at the Rio. More than 120 hourlong sessions will take place at the event. Topics range from Federal Aviation Administration regulations to how to market drone services to farmers.
"People come to us for training, to roll up their sleeves and implement everything they've learned at the show in their office or in the field," said Katie Flash, content director for InterDrone.
What's new
As the drone industry has matured over the years, so has the InterDrone audience, Flash said.
"We've seen a really big shift to a much more professional constituency coming to our shows," she said. "There's been a really big uptick in government employees, both in speakers and attendees."
New this year is the Enterprise After Hours event, which allows networking opportunities with individual rooms for different tracks, including precision agriculture, public safety, surveying and mapping, inspection and construction and aggregates and mining.
"We're doing the work for them and saying your peers will be in this room, and this is where you should go to network," Flash said.
Las Vegas impact
Flash said Las Vegas has been a "welcoming place" to hold the commercial drone conference.
"There's a lot of test sites in Nevada … a lot of options with space and hotels," she said. "You can't do something like this in New York."
Chris Walach, executive and senior director of the Nevada Institute for Autonomous Systems, said Nevada is becoming the global drone conference capital, since it boasts an extensive convention industry and is the only state listed as an FAA-designated drone test site.
"There is a lot of buzz across the industry with all of this activity happening here in Nevada," he said. "It brings in more recognition. Nevada is being more validated each year."
Walach said the NIAS plans to send employees to the show every day to network and hold meetings with potential business partners. The institute works under the Governor's Office of Economic Development to lead the growth of Nevada's drone industry.
Contact Bailey Schulz at bschulz@reviewjournal.com or 702-383-0233. Follow @bailey_schulz on Twitter.