Las Vegas entrepreneurs have resources to evaluate franchise opportunities
October 27, 2014 - 2:00 am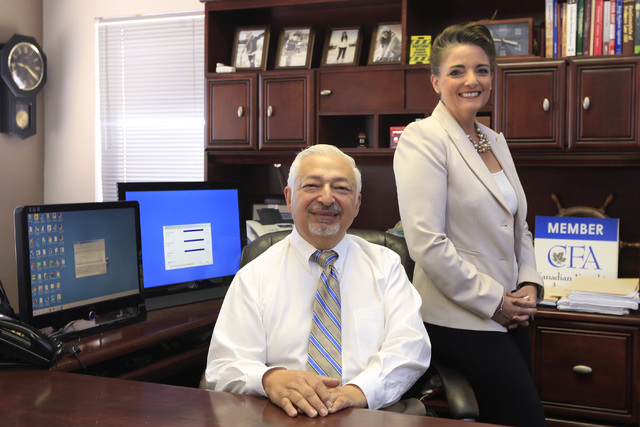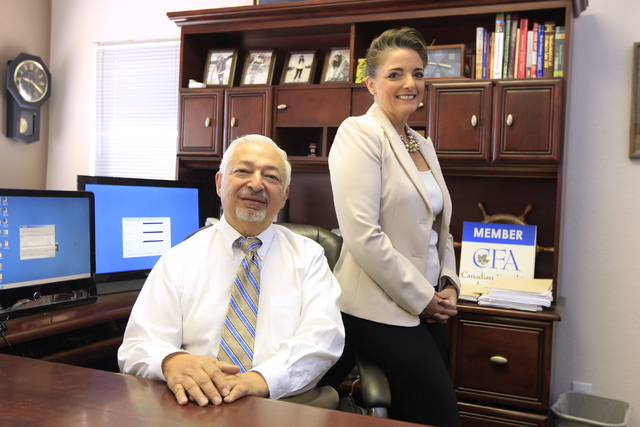 Las Vegas has made its reputation on entrepreneurs who are living out their dreams in the bright lights of the Strip, but for more practical small-business owners, identifying the right franchise to purchase is the most efficient way to build a path to financial independence.
"There are many franchises and Las Vegas, and it is very competitive, especially in the pizza and sandwich sectors," says Jeffrey Nyman, CEO of First Choice Business Brokers Inc. His firm is itself a national franchise with 21 offices across the U.S. that have agreements to refer buyers who want to purchase a new franchise.
"Statistics show that franchises have a significantly higher rate of survival than the independent owner opening an 'unknown quantity' from scratch," he says.
First Choice Business Brokers facilitate the sale of local existing franchises such as Dairy Queen, Meineke, 7-Eleven, UPS Stores, KFC and Little Caesars. It is one of more than a dozen consulting resources franchise owners and prospective franchises have in Las Vegas, whether it is an individual thinking about selling the franchise, or a corporation that wants to establish Las Vegas roots via a new franchise.
For residents who want to own a franchise, but do not know which one, or even the industry they want to enter, FranNet is another local resource that helps with the decision-making process.
"Franchise ownership isn't for everyone, but it can make a lot of sense for the right people in the right situation," says Sarah Brown, a former franchise owner and a franchise consultant with FranNet. "Franchise ownership is a turnkey way to enter small-business ownership, especially because many franchises do not require expertise in the same business sector they are purchasing. They provide the support, training, real estate and operational intelligence so their owners can succeed."
Finding a franchise
Because of the array of franchises attracted to the Las Vegas landscape, potential franchise owners have two options: Buy a traditional, mainstream franchise such as a convenience store or fast-food restaurant, or find a niche-based franchise opportunity such as catering services or home health care.
"I wish I would have used all of the Las Vegas resources available to me when I started," says Brian Werner, owner of two FYZICAL Therapy and Balance Center franchises in Southern Nevada. "I had owned my own physical therapy practice before, but being a franchise owner was an entirely new and foreign experience for me."
Werner followed the No. 1 rule for all prospective franchises: Buy a franchise within intrinsic base for demand, and that is "recession-proof."
"As the baby boomer generation continues to age, and with my professional background, owning this franchise just made sense," Werner says. "I knew how to be a physical therapist, but I did not know how to run a business. My franchise gives me the 'library of success' and allows me to stay focused on my patients without making unnecessary mistakes."
Werner's experience was made even more challenging because his FYZICAL Therapy and Balance Center was the first franchise on the West Coast. Since then it has added 35 franchises nationwide.
"What I enjoy most about being a franchise owner with FYZICAL is that they are not telling us how to treat patients, just how to run our businesses effectively for success," Warner says. "Las Vegas is all about new and exciting growth and change, so now is a great time to be a franchise owner."
From advice to access
Before deciding on what franchise to buy, make sure your lifestyle fits into the daily operations and purchasing requirements, experts suggest.
For example, according to Nyman, a 7-Eleven potential franchisee is required to spend up to a month working in a store making Slurpees, hot dogs and performing other duties as a 7-Eleven employee.
"The mistake most franchise buyers make is purchasing multiple startup franchises prior to starting the first one," Nyman says. "They miss getting that important experience and lessons learned from the first business."
With many franchises that pulled out of Las Vegas during the recession now returning, all prospective owners should speak with a qualified franchise consultant before making any major decisions.
"The beauty of franchising is building an exit strategy," says Brown, whose niche franchise clients include Nothing Bunt Cakes bakeries. "Startup costs can average from $50,000 to $150,000, so mistakes can be very expensive."
Brown recommends that prospective franchise owners look into essential services such as hair care, education and automotive maintenance. She also advises that even if you have an advanced education in business, or even an MBA, that the franchise ownership experience is one that has to be lived to learn, and it is an experience that cannot be found in a book.
The best way to gain insight about a particular franchise is to talk to a current owner. According to Brown, franchise owners make up 12 percent of business owners nationwide, but produce 15 percent of the profits.
"It is not about how much money you spend, it is about finding the right fit," Brown says. "Franchise in an area that you are good at, for the best opportunity for success."
The typical process from an initial inquiry to a final franchise matching agreement can take 40 to 120 days. Potential buyers should also look at the Franchise Disclosure Document to see if there is any current litigation.
"Many franchisers are named in lawsuits as 'deep pockets' and have nothing to do with the litigation," Nyman says. "Remember to ask questions because you cannot take everything at face value."
With more then 3,000 franchise ownership opportunities in the U.S., conducting the proper due diligence is the only way to get started on the right foot on your path to owning a franchise.
"Many franchisers make the mistake of plowing their money back into expansion and then they show very little profit for the franchise," Nyman says. "No two franchise owners are alike. The buyer should know their own skill set and determine if the franchise is right for them."