Las Vegas homebuilders see near-record prices, but sales well below high point
November 29, 2016 - 1:57 am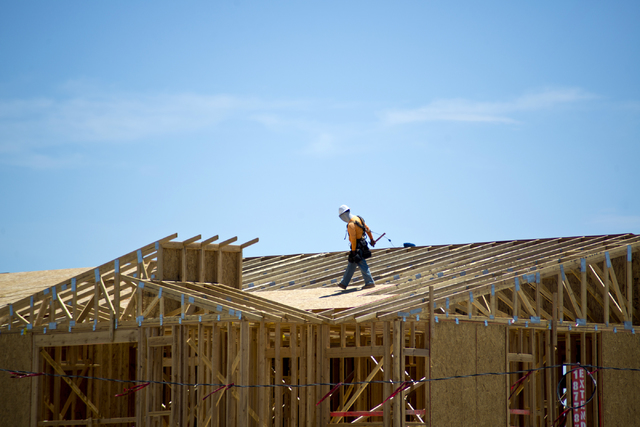 Las Vegas homebuilders are fetching near-record prices, a new report shows, though sales volume remains a fraction of what it used to be.
Buyers last month picked up 631 new homes in Clark County. That was a one-month drop of 247 recorded sales, but it brought the year's tally to 6,273, up 14.2 percent from the same 10-month period in 2015, according to Las Vegas housing tracker Home Builders Research.
Builders also pulled 630 new-home permits last month, bringing the year's sum to 7,395, up 12.7 percent from the same period in 2015.
The median sales price of October's closings was $335,000, up 5.7 percent from a year earlier. It was the fourth-highest monthly median since Home Builders Research started collecting local housing data in 1988, founder Dennis Smith said in the report.
The highest, reached in August 2007, was $338,560.
Still, builders aren't selling nearly as many homes in Southern Nevada as they used to. According to Smith's research, builders closed nearly 39,000 new-home sales in Clark County in 2005 alone, during the real estate bubble.