Las Vegas nonprofit seeks help with mission to deliver water to homeless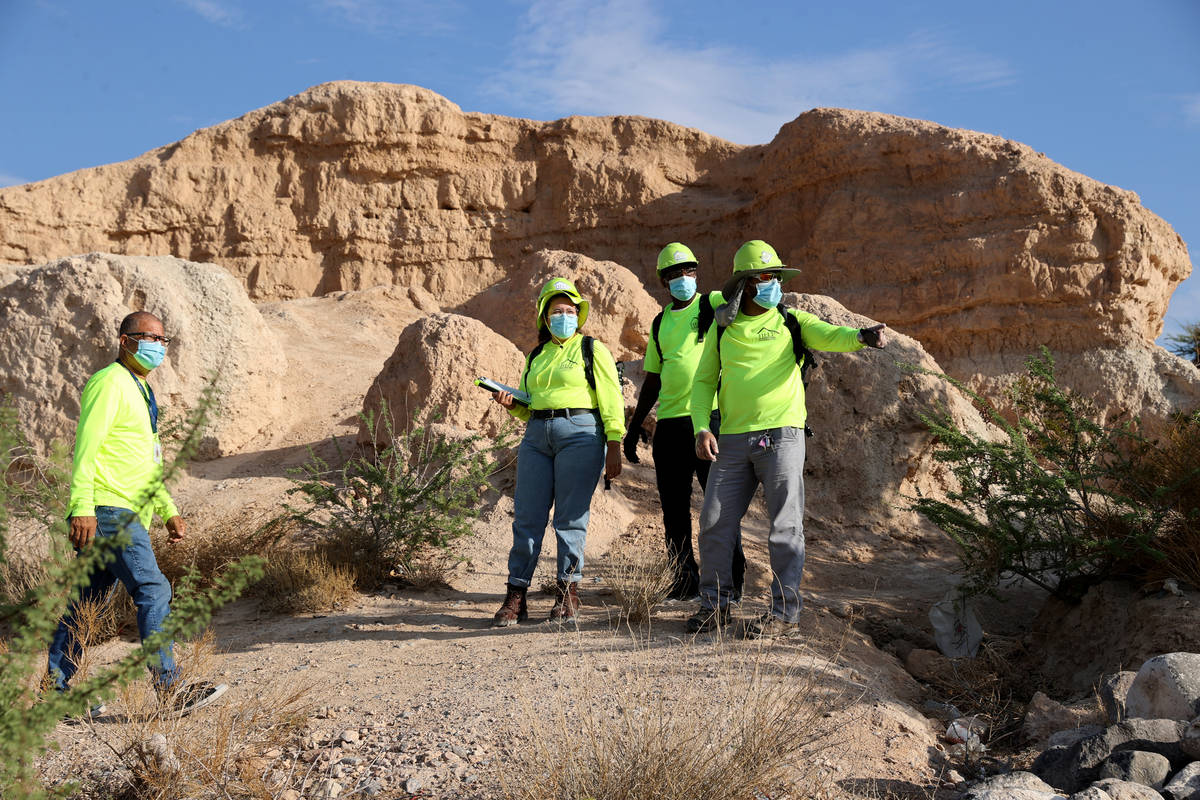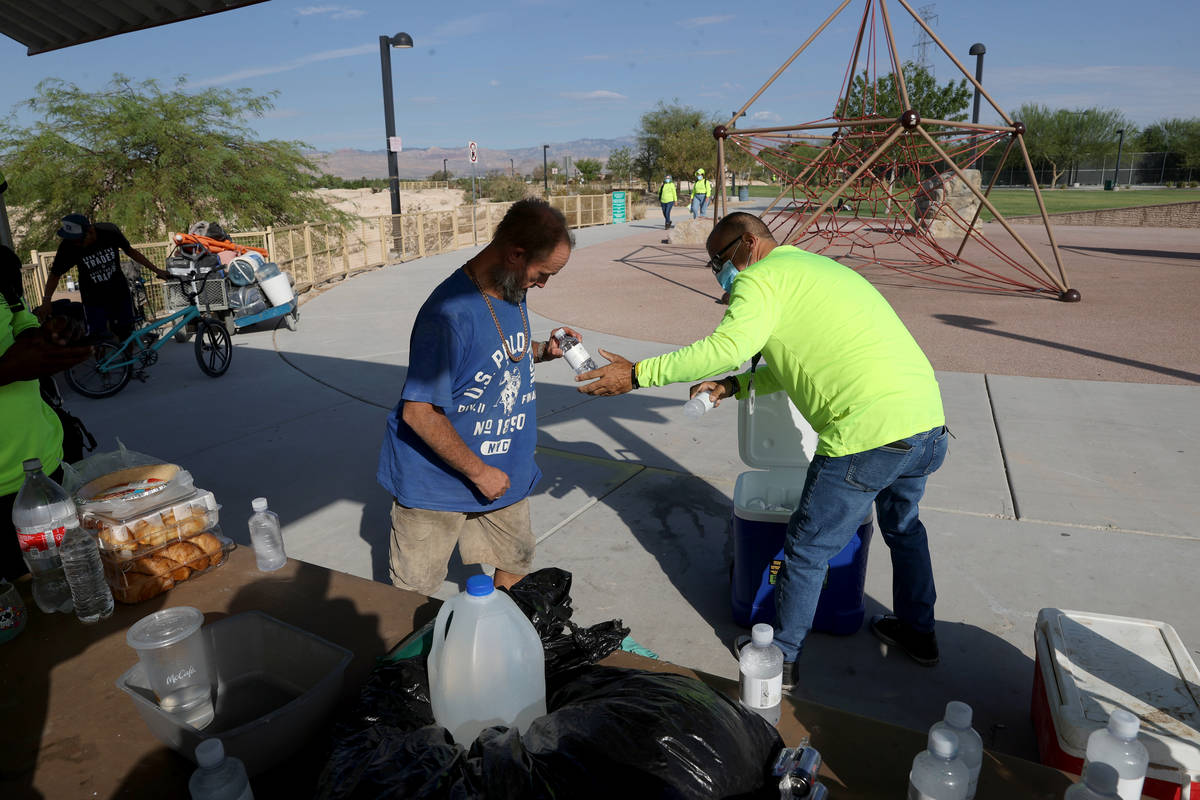 Nearly 30,000 water bottles have passed through HELP of Southern Nevada's warehouse on East Flamingo Road, resulting in countless interactions and service offerings to unhoused people across the Las Vegas Valley.
HELP of Southern Nevada is calling for more donations to its "HELP2O" water drive during its final month. The drive, now in its 10th year, accepts bottled water to regularly distribute to at-risk homeless individuals throughout the sweltering Las Vegas summers. It'll run until Aug. 31.
HELP officials have accepted more than 29,500 bottles of water and electrolyte-infused drinks, such as Propel, since the drive began on June 1, said Abby Quinn, the nonprofit's community relations officer.
They came at a crucial time, Quinn said. Extreme temperatures this summer, including two record-inducing heat waves in the valley, have impacted people who often spend their days outside. Without proper hydration, heat-related illnesses are more likely.
"It is to the point when it's this hot, and there aren't very many places to cool off, when you can get heat exhaustion or get heat stroke, things like that," she said. "You don't just go into the shade and you're better. You definitely need medical intervention to hydrate you and take care of you. It's not something you can always self-correct."
More than water bottles
But the water bottle is just the start. Louis Lacey, director of crisis teams for HELP of Southern Nevada, said the team uses each connection to try to offer housing or services to the contact. The goal is not just to keep them hydrated, but offer them housing, shelter or other connections to safety.
"We believe in the multi-engagement paradigm, which means that we will keep coming out and working with our homeless clients until they trust us and accept services," Lacey said. "And as soon as they accept services, we're going to jump into action and get as many people housed or to shelter or other services as possible."
While recent weeks have been cooler than the record-matching temperatures of early July thanks to monsoon rain patterns, meteorologists say Las Vegas could still heat up in August.
National Weather Service meteorologist Trevor Boucher said recent forecasts have suggested August has a 50 percent chance of having above-average temperatures — though how far above is undefined.
"We're certainly not out of the woods for another extreme heat event," Boucher said. "Last year we had one of our hottest periods during August."
Extreme heat doesn't just affect people during the day. Anyone spending time outside at night can still feel the effects, he said.
"The minimum temperatures or low temperatures overnight don't ever cool down," Boucher said. "That becomes a big concern for (the homeless population). Most of us are in apartments or homes, we have air conditioning and whatnot, so the effects are largely mitigated by simply staying indoors. But when you don't have access to that then that becomes a significant danger for those that need cooling."
Reaching out in different ways
HELP officials use six different outreach programs to pass out water to individuals while they await housing or as a way to present housing options to them, Quinn said.
"We have clients living in tunnels, on the streets and in their vehicles," she said. "The only way to keep them alive and healthy until we get them into housing or into services is through these water donations. When we go out there, we're not bringing them a bottle or two of water. We're bringing out cases of water, and drinks that have electrolytes, so that we know when we come back to see them the next day that they'll be hydrated and safe."
Many large companies donate pallets of water, and HELP receives pallets every other month from Southern Nevada's food bank Three Square. Individuals can also donate water, or money to buy water, at HELP. Warehouse workers accept donations at 1600 E. Flamingo Road from about 8 a.m. to 4 p.m. Mondays through Thursdays. Monetary donations are accepted online here.
McKenna Ross is a corps member with Report for America, a national service program that places journalists into local newsrooms. Contact her at mross@reviewjournal.com. Follow @mckenna_ross_ on Twitter.