Las Vegas Valley woes are expected to persist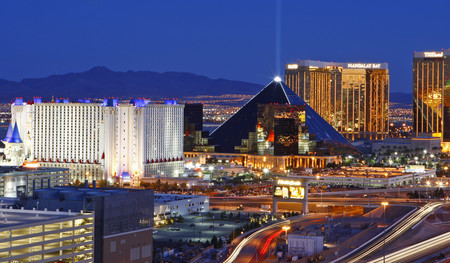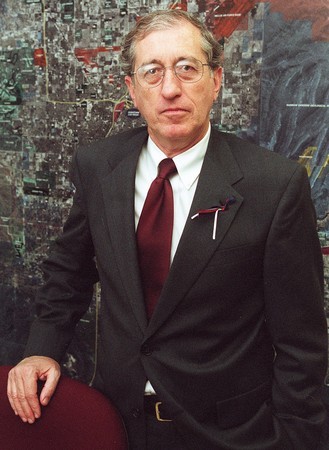 Unemployment will continue to climb and more credit problems are likely to arise for the remainder of the year, but some improvement in Southern Nevada's economy is seen for 2010, a local economist said Tuesday.
Housing units permitted are expected to decline 55.8 percent, Clark County total employment is forecast to drop 5 percent and both gross gaming revenue and personal income are forecast to drop 2.5 percent, said Keith Schwer, director of the Center for Business and Economic Research at University of Nevada, Las Vegas.
"This is a severe, lengthy recession," Schwer said at his 2009 Midyear Economic Outlook at The Mirage. "Do I have an answer for how long it's going to go? No. Nobody does."
At 17 months, it's the longest recession in post-World War II history, he said.
Problems include imbalances in housing and credit markets, and cascading unemployment in areas of the United States that were previously not affected by the recession, he said. Oil prices and the lagging U.S. recession remain as risks to his forecast.
Schwer said it's clearly important that the government is "wide open" to stimulating the economy, but the timeline for getting the money out is not as good as it could be.
The story line for Las Vegas is a decline in discretionary spending on a national level, which drags down the vital travel and tourism industries in Southern Nevada, along with rising unemployment and the slowdown in construction.
"I have every reason to believe unemployment will rise above 12 percent here in Nevada and 10 percent nationwide," Schwer said. "We're going to continue to see job losses in construction and weakness in the hotel industry."
Residential construction is in a downspin, gaming revenue is falling short of projections and population has declined noticeably. After leading the nation with annual population growth of 4 percent to 8 percent since 1986, Las Vegas showed negative population growth in 2008, Schwer said.
"Population is no longer a growth engine. More people are moving out than moving in," he said.
The number of out-of-state driver's licenses turned into the DMV is down nearly 25 percent from a year ago. Schwer said he's noticed less traffic around the valley, even on normally congested Flamingo Road.
The overbuilt Las Vegas housing market is going through a necessary correction. Of 685,263 total residential units in Las Vegas, 34,389 are vacant. Normal vacancy should be 2.76 percent, or 18,924 units. That leaves an excess supply of 15,465 units, which is going to lead to further price declines, Schwer said.
"The only way to get rid of excess inventory is drop the price or bulldoze them down," he said. "Some houses (in California) have been bulldozed. I'm not advocating that here."
Las Vegas has always been considered a cheap tourist destination, though that changed with the building of billion-dollar Strip resorts that charged upward of $300 a night for a hotel room. When times were good, people were more willing to pay for higher quality.
"Have we overbuilt the high end of our market with respect to our customer base? We've changed the sheets. Of course they change the sheets every night, but the quality of the sheets are now 300 thread count," Schwer said. "We're offering a high-quality product. The question is have we lost the value-oriented market."
Travel destinations are more vulnerable to other risk factors such as reduced airline capacity and security issues. Even an offhand comment by President Barack Obama about companies that received government bailout money holding meetings in Las Vegas hurt.
Yet some indicators hold out hope for 2010.
"Is there any good news? New claims for unemployment insurance have declined and home prices are starting to stabilize. We have not turned the corner, but this could be the beginning of the end of the decline," Schwer said.
Contact reporter Hubble Smith at hsmith@reviewjournal.com or 702-383-0491.