Local shopping center construction has brokers bullish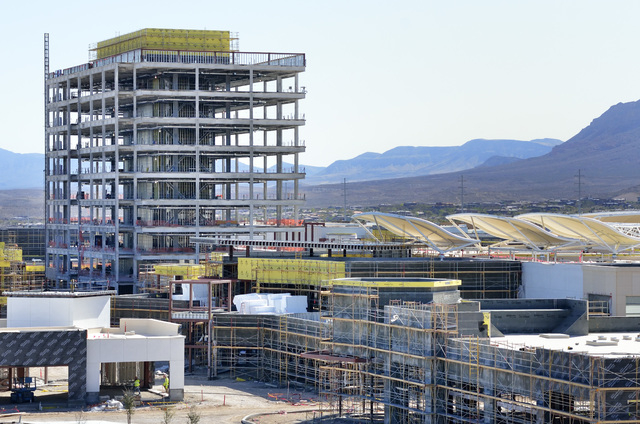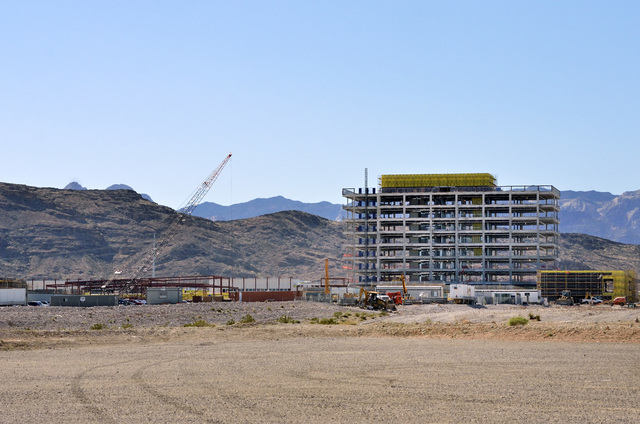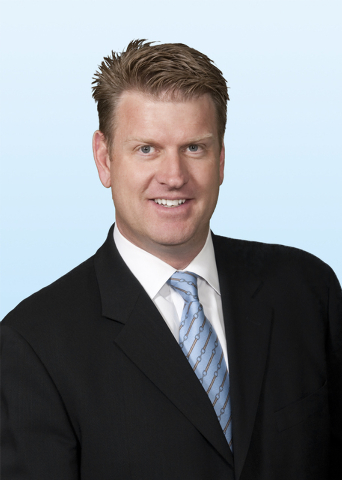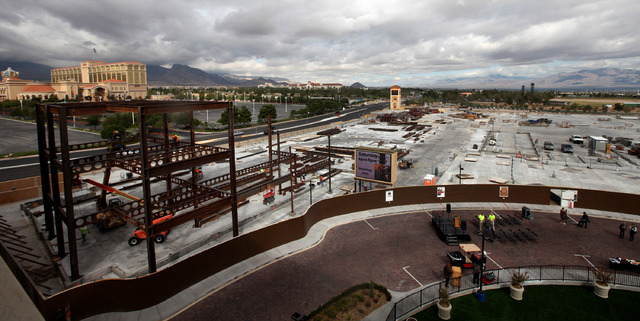 If you're shopping around for signs of recovery in Southern Nevada's commercial real estate market, check out retail.
The sector's vacancy rate has dropped from a high of nearly 11 percent in 2010 to 9.2 percent at the end of the fourth quarter, statistics from local research firm Applied Analysis show. Vacant inventory has slumped from more than 5.5 million square feet in 2011 to around 4.8 million square feet in the fourth quarter, which means retailers are snapping up more space. Plus, rents have stopped dropping, a sign that the market has found its bottom, Applied Analysis principal Brian Gordon said.
But retail's recovery is far from complete: Today's numbers remain well off of norms before the recession. Vacancy rates hovered between 3 percent and 4 percent and vacant space stayed at 1.5 million square feet or less from 2000 to 2007. And those rent rates may have stabilized, but at $1.49 per square foot per month, they're considerably lower than the $2.20 they commanded in 2007.
What's more, developers completed just 48,500 square feet of space in the fourth quarter — the lowest addition of inventory since Applied Analysis began tracking the market in the 1990s. Tenants leased up a net of 483,100 square feet of space in 2013, compared with a long-run historical average of 1.2 million square feet a year.
Still, retail is by far the healthiest of the three commercial real estate disciplines. The office sector continues to carry a vacancy rate well above 20 percent, while industrial vacancies remain above 15 percent.
Retail is performing better for two key reasons, brokers say.
First, the office market in particular relies on formation of new businesses, and there was little of that in the downturn, said Matt Bear, a principal with the local office of commercial brokerage Avison Young.
More importantly, consumers still need to buy goods and services no matter how bad the economy gets, Bear said.
Agreed Scot Marker, senior vice president of retail with brokerage Colliers International: "If your discretionary income drops, maybe you're not going to Whole Foods, but you're still buying groceries."
As with other parts of the economy, though, some players are faring better than others.
How vibrant the retail market is today "depends on the intersection and the shopping center," Bear said.
Pretty much any Class A shopping center with national anchor tenants — think Boca Park, Rampart Commons or Tivoli Village at West Charleston and Rampart boulevards, or any center in more upscale areas of Green Valley — is either "fully recovered or very close," he said. Endcaps, or stores at each end of a center, are especially popular for their street presence.
"Retailers are looking to expand. They're certainly not overpaying, but they're being aggressive with those properties," Bear said. "For endcaps and spaces with visibility, there is a lot of competition that didn't exist a year ago."
On the other hand, if your shopping center is midblock and in a lower-income part of town, it's still struggling, Bear said.
Developers, at least, seem to think the city's retail sector has a good future: The market had 2 million square feet of space under development by the end of 2013.
Some high-profile projects will play a key role in how local retail fares in 2014.
The Shops at Summerlin, a 1.6 million-square-foot regional shopping center under construction at the 215 Beltway and Sahara Avenue, is perhaps the most-anticipated retail project in the suburban market. After a five-year construction hiatus, the center is scheduled to open in October with tenants including Macy's, Dillard's, Nordstrom Rack, Michael Kors, Sur La Table and Trader Joe's.
The Shops at Summerlin "signals that there are retailers not only within the Las Vegas market, but also outside of it, that see Southern Nevada as a viable place to do business," Gordon said. "They're buying into the concept of the recovery of Las Vegas, and many of them are putting their money where their mouth is."
Bear added that he's "very bullish" on the center's prospects.
"It's one of the best pieces of real estate in the Western United States," he said. "It was never if it would be built, it was when. I think the offering they're presenting will be even better than what everyone perceives. I think it will be a runaway success."
Marker agreed the center will be a "wonderful project," though he said some of its success might come at the expense of Town Square, the mixed-use center at Interstate 15 and the 215 Beltway.
Other big local projects brokers said they're watching in 2014 include Tivoli Village, where construction is underway on 200,000 additional square feet of retail space and 70,000 square feet of office space, and Sahara Center, a 220,000-square-foot power center being built on 18 acres at 10000 W. Sahara Ave. Anchor tenants will include T.J. Maxx, Stein Mart, Sprouts Farmers Market, HomeGoods and Petco.
Nor are observers overlooking the Strip. Sure, the resort corridor is a completely different animal from suburban retail, but the two are intertwined.
"The better the Strip does, the better local residents do, and the more they'll spend on shopping," Bear said. "Every new dollar we get helps residents and everything else in this community work better."
Work is wrapping up on Caesars Entertainment Corp.'s $550 million Linq retail and entertainment center between The Quad and the Flamingo, while MGM Resorts International is investing $100 million in an outdoor plaza between New York-New York and Monte Carlo to serve as a gateway to the 20,000-seat arena it plans to build with AEG. And Juno Property Group plans to build the $50 million, 60,000-square-foot Grand Bazaar Shops near the entrance of Bally's.
Those projects, plus the addition of traditional neighborhood retailers such as Ross Dress for Less, Denny's and CVS, mean developers on the Strip see retail as an important part of their next reinvention, Marker said.
Despite all of the activity and the stabilized indicators, Southern Nevada's retail market will remain well off of its predownturn highs for the foreseeable future. For starters, a lot of space on the market has big challenges.
"The character of some neighborhoods has shifted, and home prices have adjusted dramatically throughout the Las Vegas Valley," Gordon said. "The makeup of the customer has changed."
So what retail vacancy rate would be healthy? Gordon said 7 percent would create enough of a supply-demand issue to put upward pressure on rental rates.
Just don't hold your breath waiting for the market to get back to that prerecession vacancy rate of 3 percent, experts said.
"Signs point to a new normal," Marker said. "Maybe as the population grows, we can get down to 5 percent."
Contact reporter Jennifer Robison at jrobison@reviewjournal.com or 702-380-4512. Follow @J_Robison1 on Twitter.