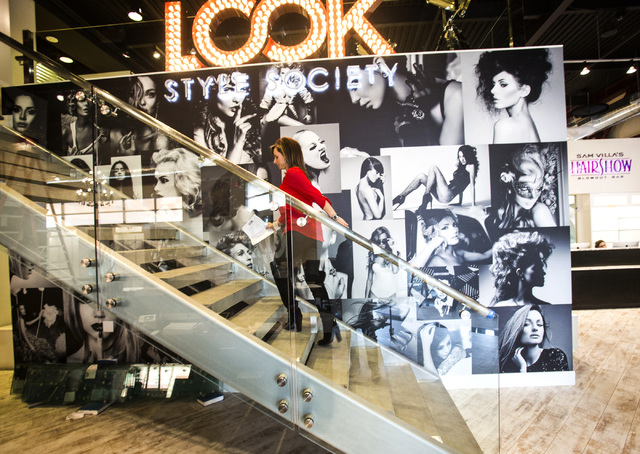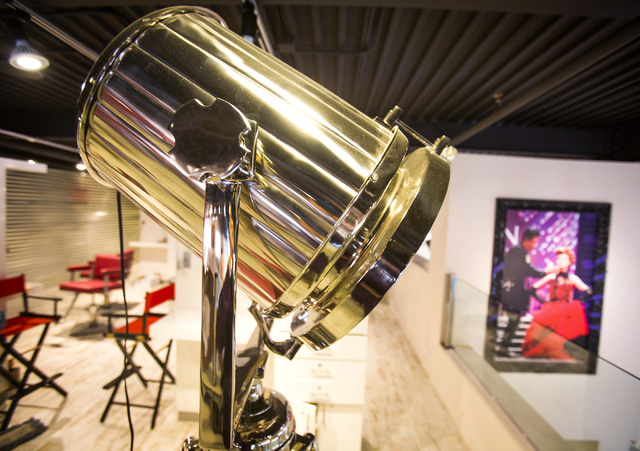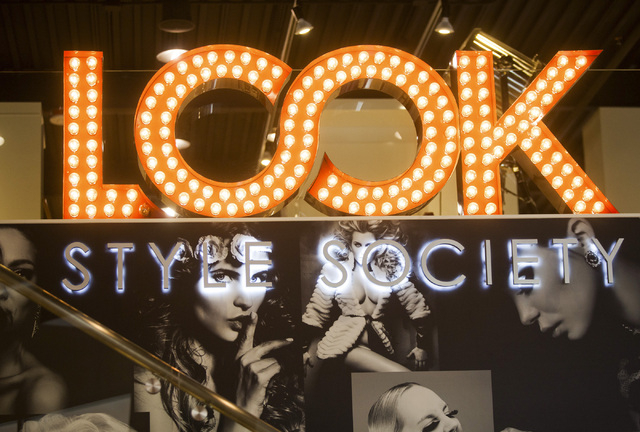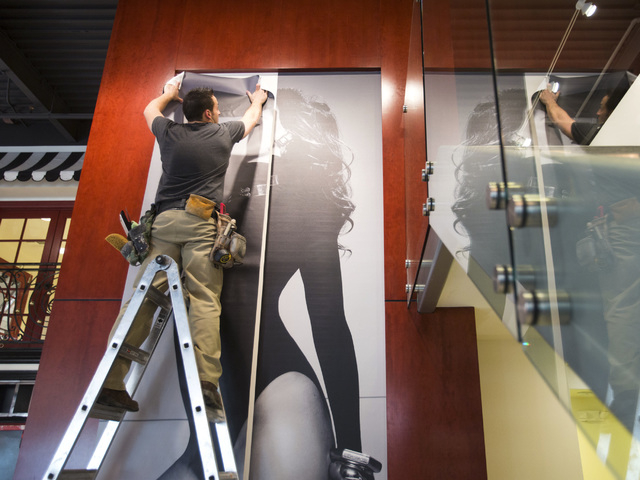 From the outside, the LOOK marquee gives off the feeling of old Hollywood glamour. Inside, customers are surrounded by it.
LOOK Style Society, owned by a private investment group, opened to the public Feb. 21, offering an array of beauty services at Town Square.
At the front of the 15,000-square-foot space, beauty product fans can peruse a 2,200-square-foot boutique for hair, skin and nail that periodically will host artists' trunk shows. Adjacent to the shop, a café serves items such as espresso, tea, chocolate and pastries, and white princess chairs are set up for clients to use while they await services.
"We offer everything from Botox to blowouts and everything in between," said brand manager Kimberly Stuhmer.
Behind the check-in desk, black-and-white photographs of glammed up women adorn the side wall of a central staircase, with a large centerpiece photo of Cindy Crawford facing the main entrance. Four makeup stations await naked faces and beyond them, a picture of bright red lips touched with gold peeks out from the back of the business. Bunches of black-and-white parasols hang from the ceiling in the rear blow-dry bar, called Sam Villa's Hairshow.
LOOK's design is decidedly New York stylists' loft meets Parisian café.
Outside of Sam Villa's Hairshow, customers can purchase the brand's professional blow dryers, flat irons and brushes, and inside, updos and blowouts are offered. In case you're wondering, Sam Villa is a Redken educator who travels the world teaching hairstylists and attending hairshows.
"He's driven by a passion to teach," said Kurt Garehime, president of Sam Villa's Hairshow and Allvus LLC.
Villa and his artistic team will come in periodically to train stylists and conduct educational seminars for employees.
Distressed Birchwood floors lead customers to the next room, the Essie nail salon, where fans of the nail product brand can choose from 300 different colors or the Essie gel. Nearby, sunless tanning is offered through Chocolate Sun, an all organic tanning line based in Santa Monica, Calif.
LOOK operates on extended hours from 7 a.m. to 10 p.m. every day, with pricing packages available.
"We just didn't want to be in Summerlin or Green Valley, we're trying to get the whole valley," Stuhmer said. "It's such a great location."
LOOK Style Society is adjacent to Texas de Brazil at Town Square, 6605 Las Vegas Blvd. South.
When you reach the top of the stairs, on the second level at LOOK, the mezzanine area is available for private parties with a step and repeat wall that can double as a classroom when Villa hosts classes via satellite or in person.
"With technology today we can now have Sam come to us," Garehime said. "That's one of the ways we built this house, so we can educate from a distance."
To the right of the mezzanine, a stylists loft features eight stations for coloring and cuts.
The business is opening in two phases, with the second expected in late spring or early summer. Phase two includes 15 private stylist suites, a med spa and six esthetician suites. In all, just fewer than 100 employees will work at LOOK once phase two is completed. An elevator allows med spa clients a private entrance that leads directly to the parking garage.
For more information, call 702-712- 4345 or visit www.look-stylesociety.com and www.samvillahairshow.com.
Contact reporter Laura Carroll at lcarroll@reviewjournal.com or 702-380-4588. Follow @lscvegas on Twitter.