Macau results propel Las Vegas Sands; earnings soar 79 percent
October 17, 2013 - 9:47 pm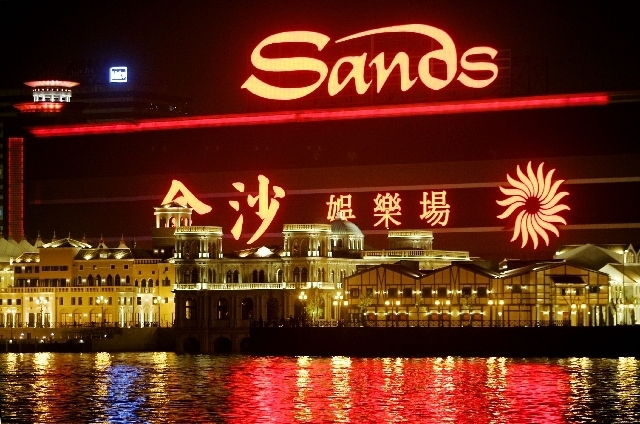 It's all about Macau.
Las Vegas Sands Corp. said Thursday its financial performance for the third quarter rocketed past results from a year ago thanks to a growing business from the company's casino holdings in Macau.
The casino operator, which operates The Venetian and Palazzo on the Strip, said its net profits increased 79.2 percent to $626.7 million for the quarter that ended Sept. 30. The company earnings per share increased 81 percent to 76 cents.
Analysts polled by Thomson Financial Network predicted Las Vegas Sands would report earnings of 76 cents per share.
Las Vegas Sands grew revenues 31.7 percent to $3.57 billion.
Las Vegas Sands Chairman Sheldon Adelson said the financial results reflected the company meeting its four principal strategic objectives: maximizing growth in its portfolio of casinos, new investments in current markets, developing opportunities in new markets and increasing financial returns to shareholders.
"Looking ahead, we are confident that our business model gives us a sustainable competitive advantage in the integrated resort industry as we seek new development opportunities," Adelson said in a conference call with analysts and investors.
Las Vegas Sands reported earnings after the close of trading on the New York Stock Exchange. Shares of the company closed at a 52-week high of $70.97, up $1.44 or 2.07 percent.
Through stock repurchases, the company returned nearly $299.6 million to shareholders. Las Vegas Sands officials said they planned to increase its recurring dividend per share to $2 (50 cents per quarter) starting in 2014, an increase of 42.9 percent.
The company's operations in Macau, including the Venetian Macau, Sands Macau and Sands Cotai Central, accounted for more than 65 percent of Las Vegas Sands' overall quarterly revenues.
Macau net revenues were $2.34 billion, a 42.7 percent increase compared with same quarter in 2012.
Profits in Macau grew 89.1 percent to $617.9 million.
The company reported quarterly earnings as analysts are predicting a monthly record for gaming revenues in Macau. Golden Week, a seven-day Chinese national holiday celebration, took place the first week of October.
The single-month record for revenue in Macau came in March when casinos collected $3.92 billion from gamblers.
Macau produced a record $38 billion in gaming revenues in 2012, and the market is up 17 percent through September.
Las Vegas Sands is spending $2.7 billion to build a 3,000-room Parisian-themed hotel-casino on the Cotai Strip region of Macau that is expected to open by the end of 2015.
"Las Vegas Sands reported very strong third quarter results, as continued strength in Macau offset slight weakness elsewhere," RBC Capital Markets gaming analyst John Kempf told investors.
In Las Vegas, the company's two casinos on the Strip grew revenues 2.9 percent to $375 million in the third quarter.
In Singapore, the company's Marina Bay Sands resorts grew revenues 23.8 percent to $774.2 million.
"In Singapore, results were slightly lower than our expectations on the margin side, but volumes also looked healthy," Kempf told investors.
Contact reporter Howard Stutz at hstutz@reviewjournal.com or 702-477-3871. Follow @howardstutz on Twitter.