Major sell-off takes down Dow, Nasdaq, Las Vegas stocks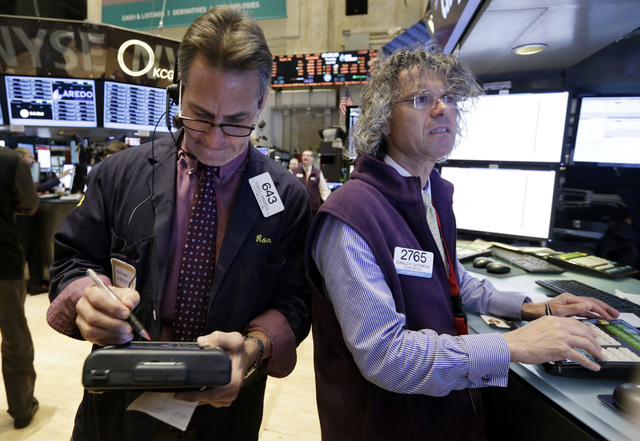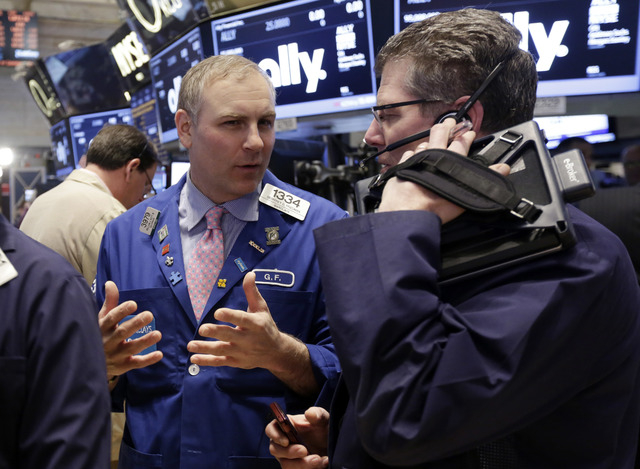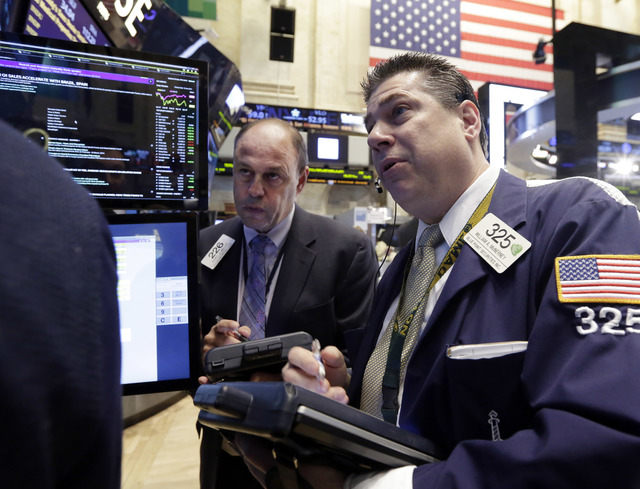 NEW YORK — The high-flyers are laying the stock market low — once again.
Investors turned against biotech, Internet and other once-soaring stocks on Thursday, driving the Nasdaq composite index to its worst day since 2011.
The sell-off in tech names dragged down the broader market and left all the major U.S. indexes in the red for the year.
Steep declines in tech, followed by rebounds, have become a familiar pattern in the stock market in recent weeks. After falling Monday, the Nasdaq and other major index rallied over the next two days. On Thursday, stocks dropped again, led once more by biotech and technology companies.
The slide represents a shift in investor psychology. After chasing their huge gains in 2013, investors are worried that stocks like Facebook and Gilead Sciences, which doubled last year, have become too expensive.
The Nasdaq composite index fell 3 percent, its worst drop since November 2011.
Few companies escaped the downdraft. Of the Nasdaq's 100 largest stocks, only one, C.H. Robinson Worldwide, a freight company, ended higher.
The sharp sell-off affected shares of major Las Vegas-centric companies.
— Allegiant Air was down $2.13 or 1.81 percent to $115.26.
— Boyd Gaming Corp. was down 40 cents or 3.18 percent to $12.18.
— Caesars Entertainment was down 56 cents or 2.88 percent to $18.87.
— International Game Technology was down 10 cents or 0.72 percent to $13.75.
— Las Vegas Sands was down $1.96 or 2.53 percent to $75.66.
— MGM Resorts was down 79 cents or 3.18 percent to $24.07.
— Southwest Gas Corp. was down 30 cents or 0.56 percent to $52.99.
— Wynn Resorts Ltd. was down $9.46 or 4.29 percent to $210.84.
Several factors likely combined to send stocks lower, said Randy Frederick, managing director of trading and derivatives at Schwab Center for Financial Research.
Frederick said that recent IPOs, many of them tech and biotech companies, have become overheated. At the same time, the market hasn't had a 10 percent decline since the spring of 2012, only smaller dips in the 4 percent and 5 percent range.
"We've been due," Frederick said. "We haven't really had a good catalyst for one, but the quarter's over, we have an earnings season, we have some stocks that are a little overheated, there's just a lot of small negatives that are sort of piling together and creating this confluence of anxiety."
The Nasdaq ended the day down 129.79 points to 4,054.11. It is now down 7 percent from its recent high reached March 5. Other major index also fell, but not as much.
The Standard & Poor's 500 index dropped 39.10 points to close at 1,838.08. It is now down 2.09 percent for the year, although it still remains close to its all-time reached April 2. The Dow Jones industrial average lost 266.96 points to 16,170.22. It is off 1.6 percent for 2014.
Gilead Sciences slid $5.17, or 7 percent, to $65.48 on Thursday. Biogen Idec dropped $13.33, or 4 percent, to $287.35.
The market's drop wiped out gains made earlier in the week. On Wednesday, minutes from the Federal Reserve's latest meeting reassured investors that the central bank wasn't in a hurry to raise interest rates. The S&P 500 had its best day in a month.
The index remains near its record high. Stocks had a huge run-up in 2013, and are in the sixth year of a bull market.
The rally in stock prices has been driven, in part, by the Fed's commitment to record-low interest rates. In recent years, the Fed has aggressively bought bonds to hold down borrowing rates and accelerate spending, investing and hiring. It's also kept its benchmark short-term rate near zero. The Fed's supporters say low rates have helped nourish a still-modest economic rebound.