Nevada prepares for an electric car boom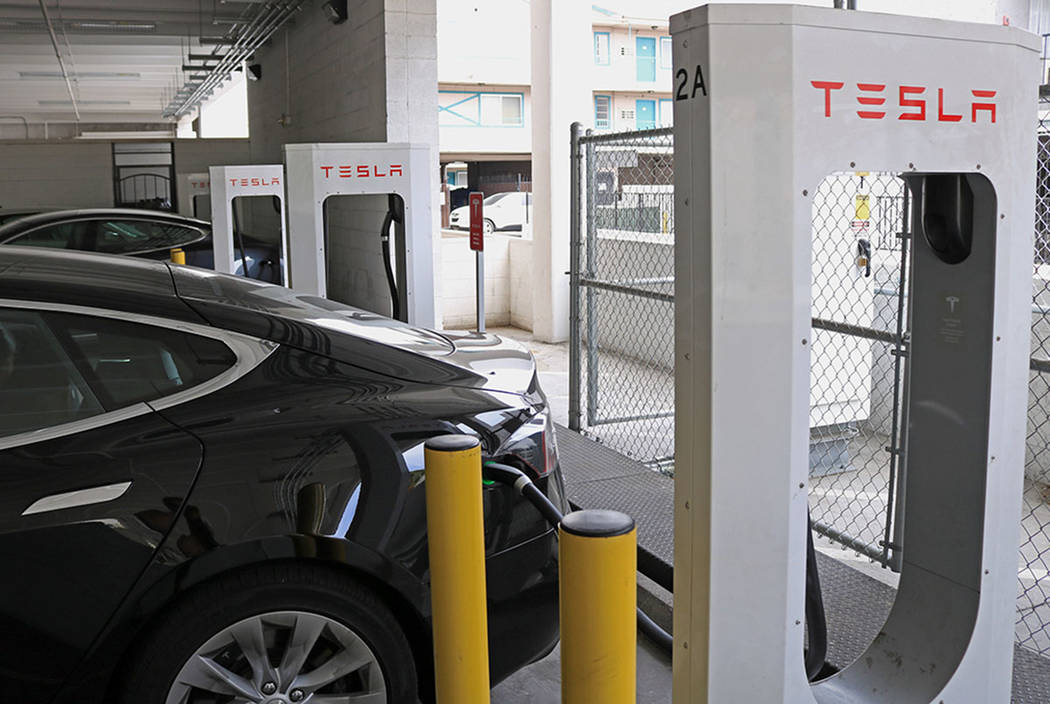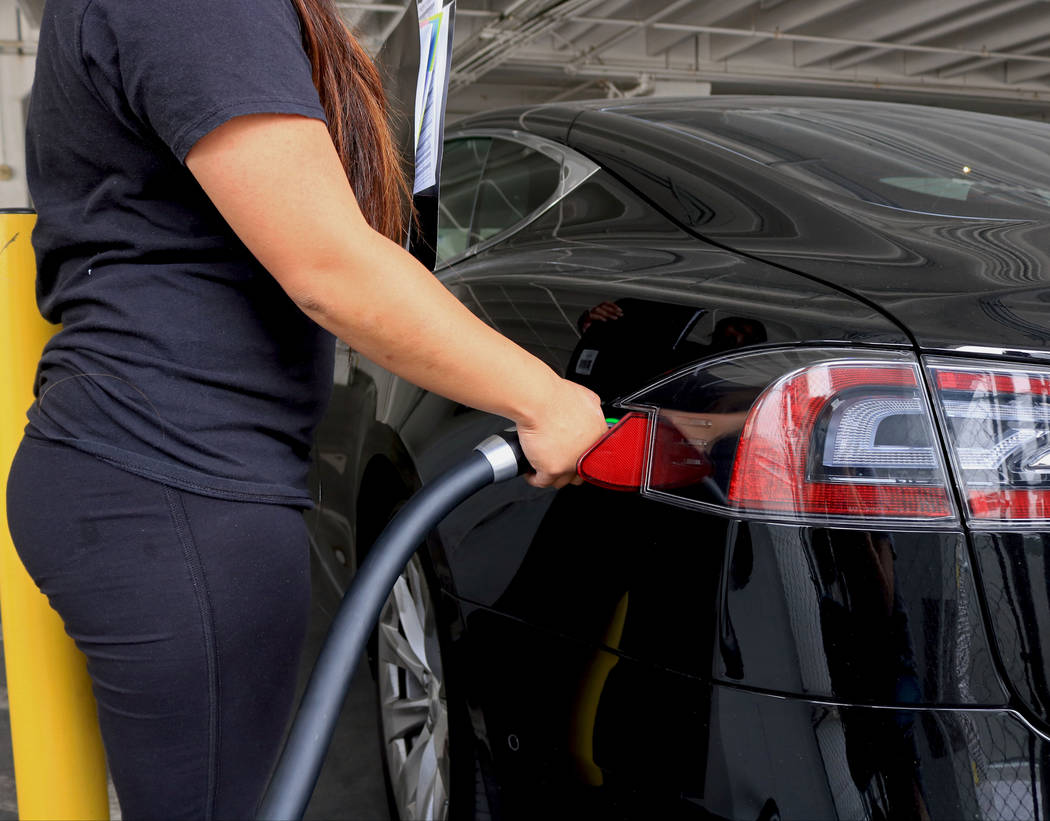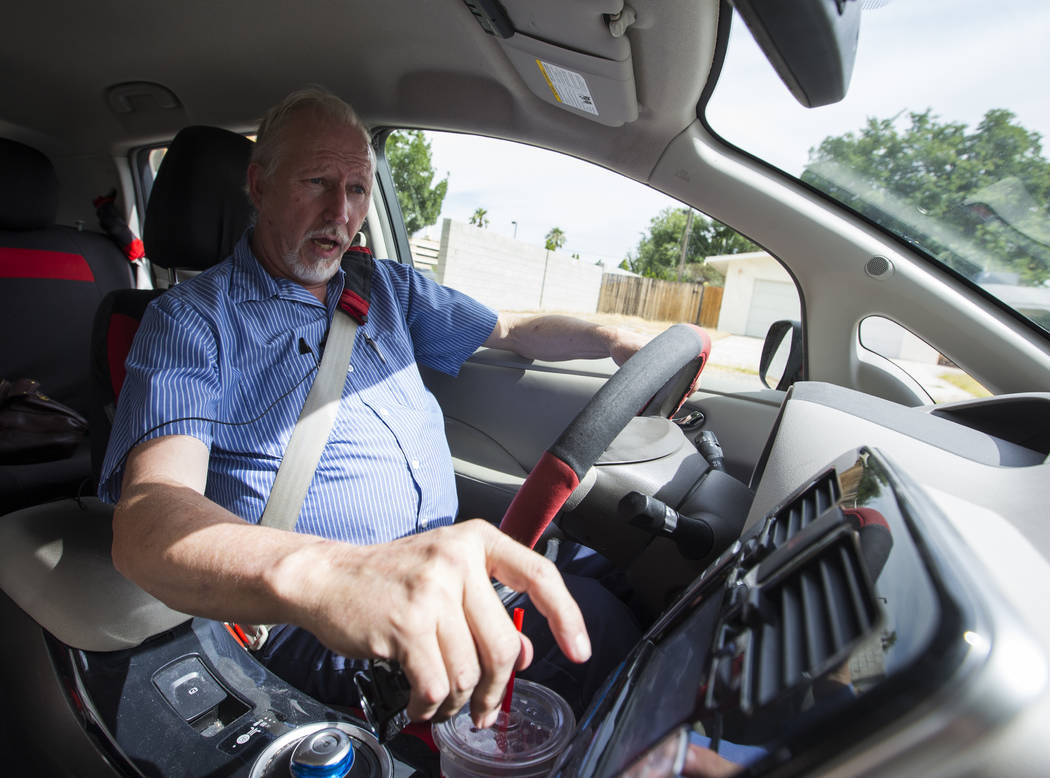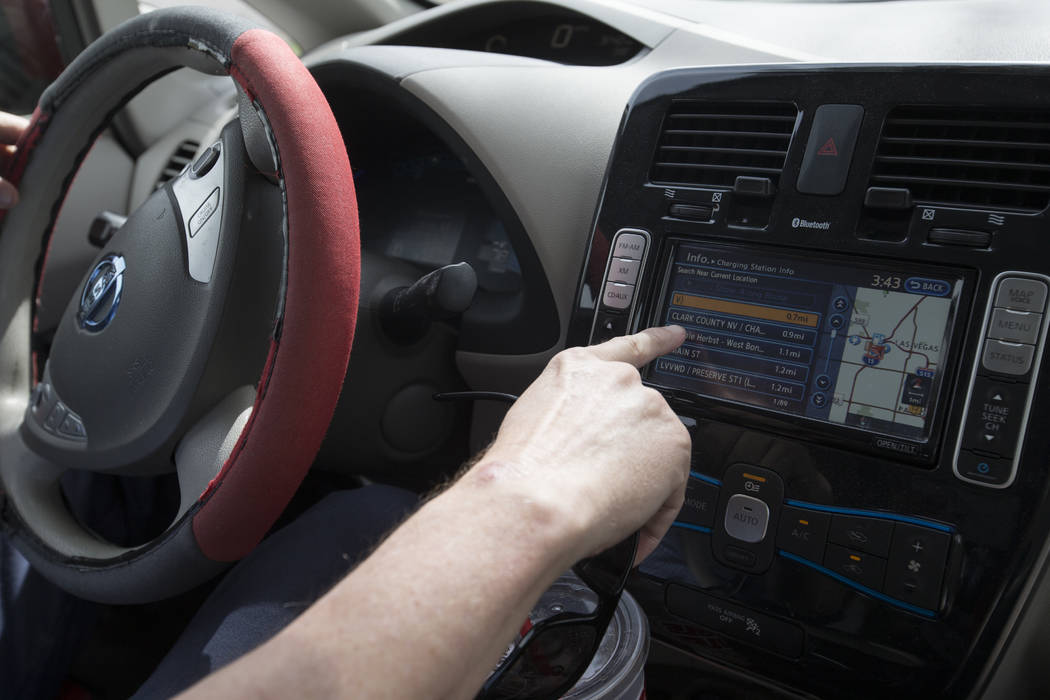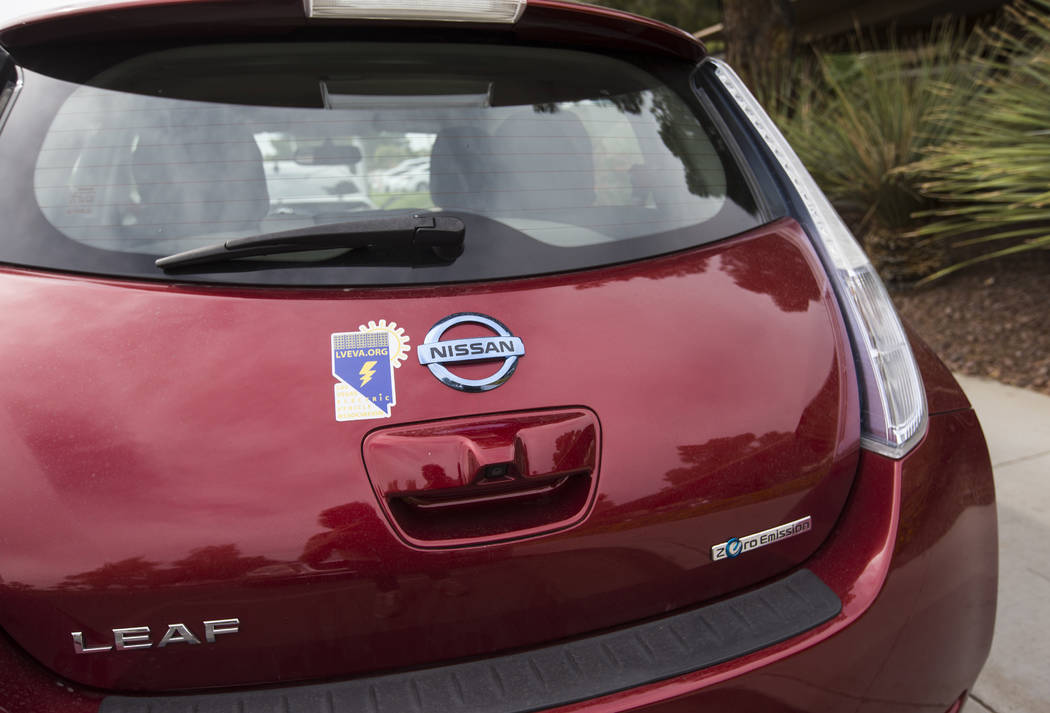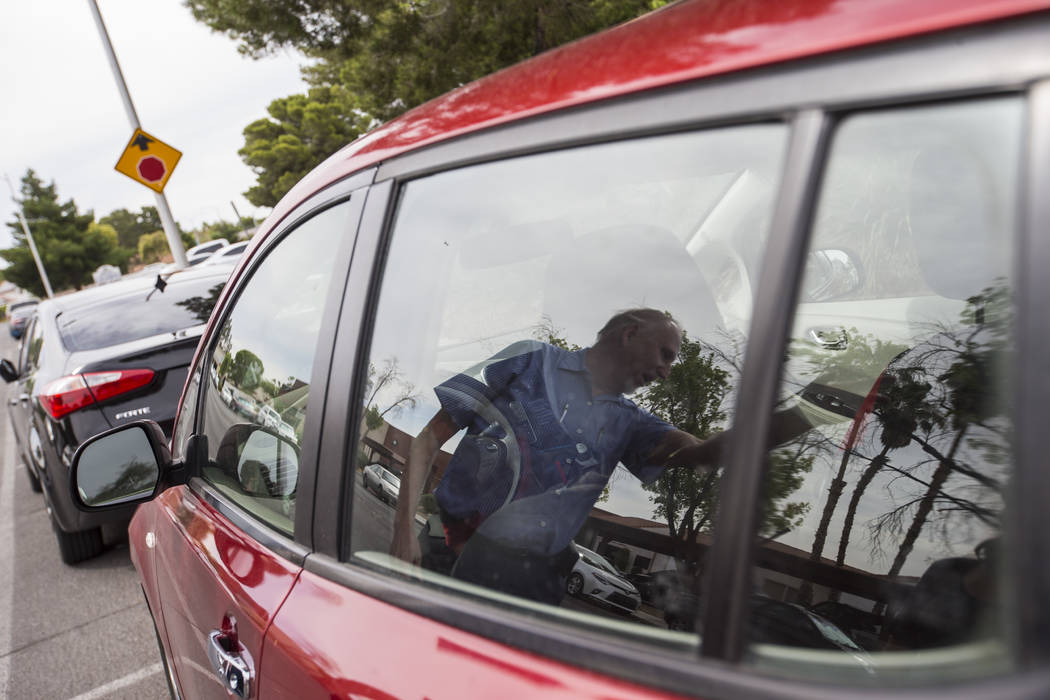 State officials are preparing for a boom of electric vehicles.
"Electric vehicles are the wave of the future, and in order for Nevada to lead in that innovative field, we must develop the infrastructure today to meet the demands of tomorrow," Gov. Brian Sandoval told the Review-Journal in a statement. "It is my goal to have all of Nevada's highways, no matter how remote, accessible to all EV drivers and the first complete EV highway system in the nation."
To prepare for the uptick in the number of electric vehicles, Nevada is expanding charging stations along U.S. Highway 95 and U.S. Highway 93.
Nevada has operational electric vehicle charging stations in:
— Beatty, as of March 2016.
— Fallon, as of last November.
— Panaca, as of May.
Charging stations in Hawthorne and another in Tonopah will become operational within the next three months, according to Scott Kelley, a spokesman for the Governor's Office of Energy. Next on the list are charging stations for Ely and Wells, connecting Las Vegas to Elko.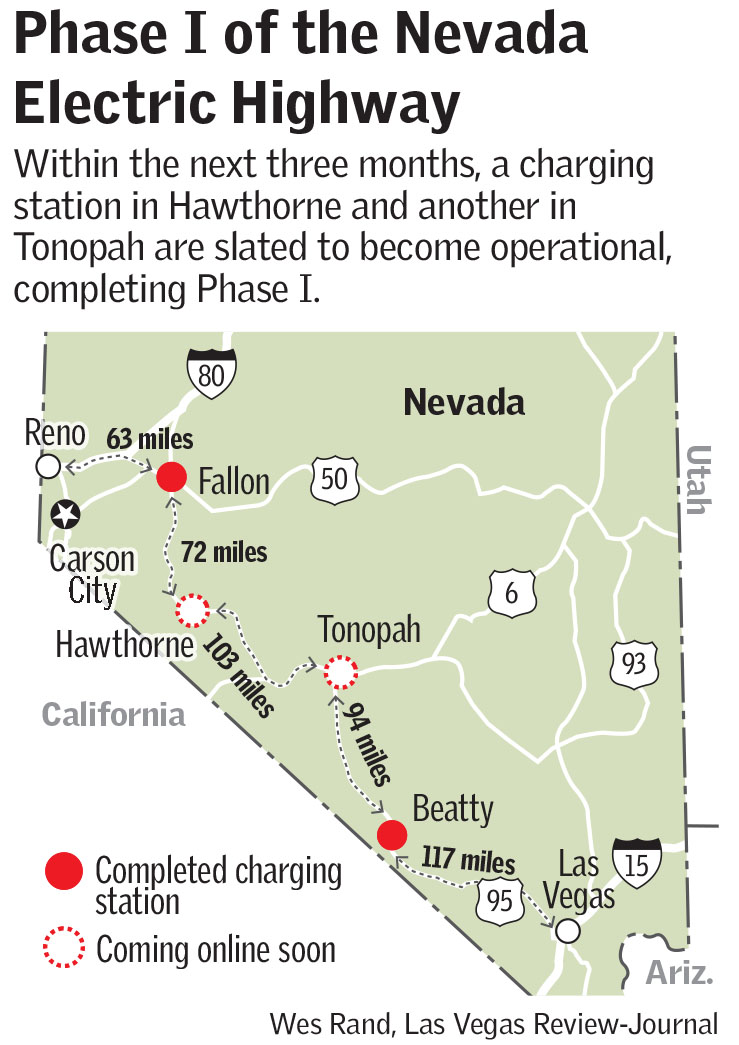 Growing markets
Market research firm Navigant estimates there will be between 7.2 million and 8.7 million electric vehicles on U.S. roads by 2025.
And Nevada is right in the middle of a hotbed of electric vehicle markets.
Over the long term, Navigant data show four of the five fastest-growing plug-in electric vehicle markets are just next door in California: Los Angeles, San Francisco, San Jose, and San Diego.
Scott Shepard, a senior research analyst at Navigant, said Las Vegas is likely to be the 35th-largest market in projected sales growth. While Shepard described Las Vegas as "fairly middle of the pack" over the long term, Las Vegas led the country in sales growth between the third quarter of 2015 and the third quarter of 2016, according to a December report by ChargePoint, a vehicle charging network.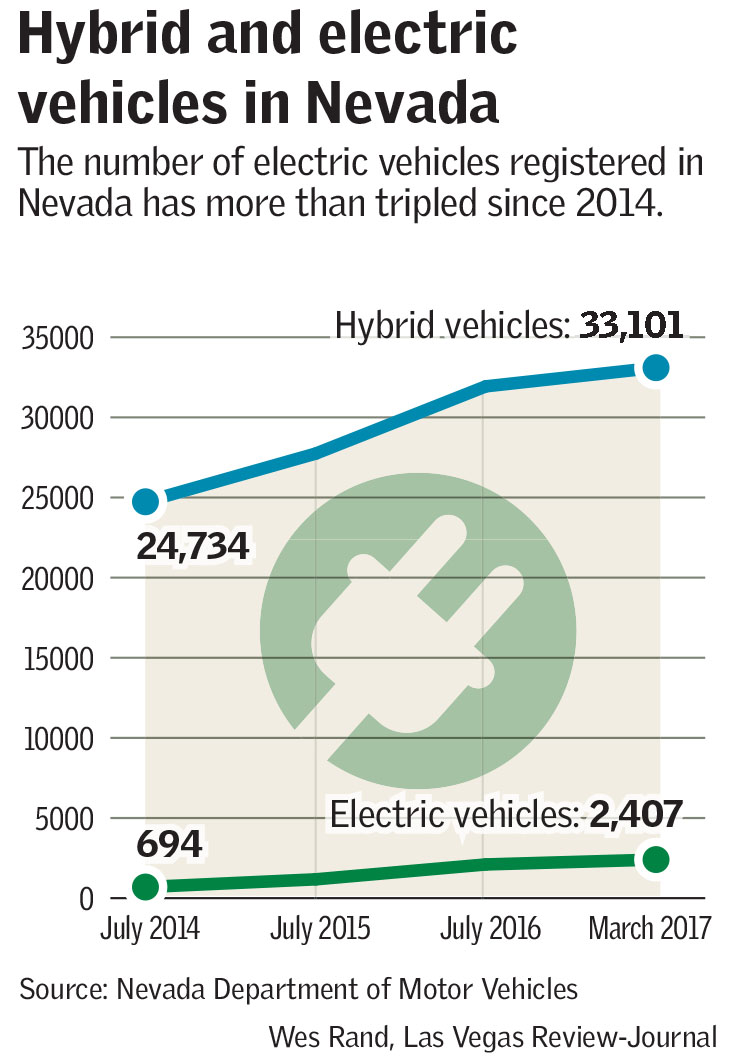 Free to use
The Nevada Electric Highway charging stations are available 24 hours a day and free to use for five years.
Installing the charging stations costs between $85,000 and $250,000, Kelley said, but none of that comes from taxpayer dollars. The office is funding its portion of costs with federal grant money, and the electric utility covers the rest.
Kelley said the office has identified 24 sites along five traffic corridors "where EV charging stations make sense."
That equation is based on proximity to towns, tourist destinations and accommodations, cost effectiveness, and the distance between charging sites, he said.
The idea, Sandoval said, is that people can explore rural towns, state parks, museums and historic sites while drivers charge their vehicle batteries on their way to their final destination.
Almost practical
Lloyd Reece, president of the Las Vegas Electric Vehicle Association, said the idea is a practical one but for technology that is on the cusp of existing.
The state must be betting on improved electric vehicle ranges, he said, because the "electric highway has got charging stations that are right on the edge" of current electric vehicle ranges.
Reece drives a 2011 Nissan Leaf, a battery-only electric vehicle with an advertised range of up to 84 miles.
He said he could see himself staying somewhere a couple of hours while the car recharges, but taking a pure electric vehicle on a long road trip will become second-nature only when it is more convenient and less time-consuming to recharge a battery.
Cynthia Ryan, chair of the Electric Auto Association of Northern Nevada, said the distance between charging stations on the Nevada Electric Highway works well for her 2017 Chevy Volt plug-in hybrid, which has a 53-mile battery-only range, but a 420-mile total range when combined with its gas-powered generator.
As battery chargers and electric vehicle batteries improve, long distance trips on pure electric vehicles will only make more sense, she said.
"Within five years you're just not going to care that much," Ryan said. "You'll go, you'll charge up maybe half way along your trip route to have lunch or something or look at something or go to a movie, and your car will be charged. Range anxiety is just about over."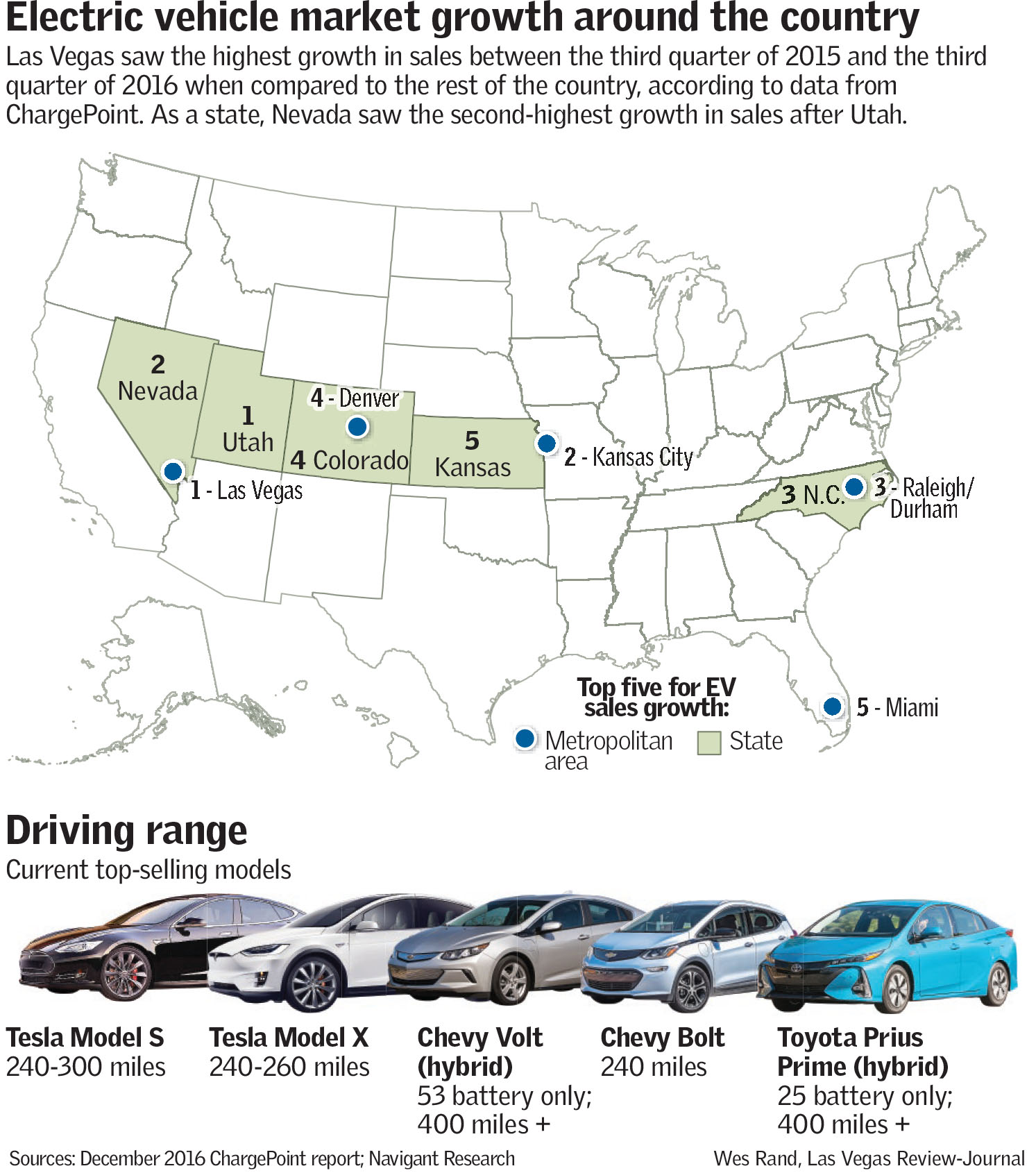 Complementary plans
Sandoval joined the governors of Colorado and Utah in December in developing complementary plans for building an electric vehicle charging network across key highway corridors in their states. The corridors include Interstates 70, 76 and 25 across Colorado; Interstates 70, 80 and 15 across Utah; and Interstates 80 and 15 across Nevada. In total, the charging network will connect more than 2,000 miles of highway.
Ryan said she is happy to see the state stepping up its game in the electric vehicle market, but she said she would have liked to see it start earlier, say in 2014, when the state Legislature approved tax breaks for Tesla.
"I hate to compare Nevada to California, but they seem to always be two or three years ahead all of the time, and they're right next door," she said, adding that she would like to see local gas stations start to offer charging stations.
"I'd pay $5 to charge up at a local gas station," Ryan said.
Contact Nicole Raz at nraz@reviewjournal.com or 702-380-4512. Follow @JournalistNikki on Twitter.
Energy independence
An expanded electric vehicle charging network strengthens Nevada's energy independence, Gov. Brian Sandoval says.
"This Electric Highway allows electric vehicle drivers to power their cars by tapping into Nevada's own renewable energy resources," he says.
Scott Kelley, a spokesman for the Governor's Office of Energy, says Nevada imports about 90 percent of all of the energy it consumes.
"The other 10 percent is energy that we produce right here in Nevada from our solar power plants and our geothermal power plants," Kelley says. "Electric vehicles and charging stations can use electricity that is generated right here in Nevada."
The more electric vehicles traveling on Nevada's roads, the less money the state spends outside the state on purchasing and transporting fuel.