Nevada state treasurer repeats concerns about Faraday's financing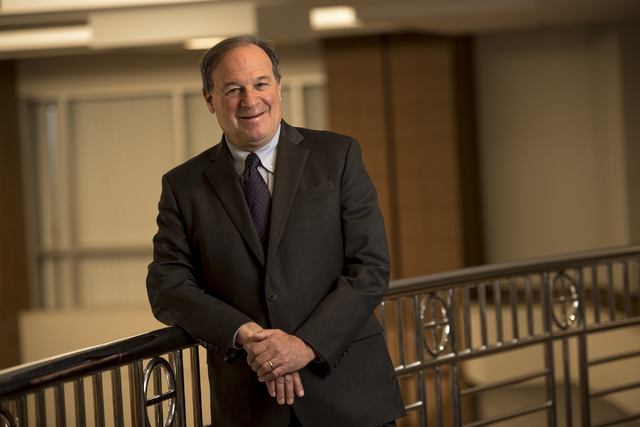 State Treasurer Dan Schwartz reiterated his concerns Wednesday about financial backing for Faraday Future's $1 billion electric car factory in North Las Vegas.
Schwartz has repeatedly questioned whether Chinese billionaire Jia Yueting has the finances to pull off the project. Trading on the Chinese markets of Yueting's company, Leshi, halted in December and has not resumed.
"Until Faraday Future publicly discloses additional details concerning the plant's financing and production dates, we remain concerned about the viability of this undertaking," Schwartz said in a statement.
Nevada economic development officials have dismissed Schwartz's concerns.
State lawmakers in December approved $215 million in tax abatements to lure Faraday to the city's outskirts. The deal included $120 million in road, rail and water improvements to the Apex site, which has sat largely vacant for decades because it lacks water, sewer and other utilities and transportation systems needed to attract big industrial tenants.
The legislation authorizes paying for those improvements with up to $175 million in state-backed bonds.
Faraday in March assured state officials it would acquire a surety bond of up to $75 million and deposit another $13 million into escrow accounts to cover its share of utility improvements and site work. Those guarantees are required by state law.
The company broke ground last month on the 900-acre site. It has said it plans to hire 4,500 employees.
RELATED
At a glance: Faraday Future and its plan for North Las Vegas
Faraday electric car plant expected to make big impact in Las Vegas Valley
Faraday Future plans 10 paid internships for Nevada college students
Speakers praise Faraday deal among Southern Nevada economic successes