New feel, new story as The Hotel becomes Delano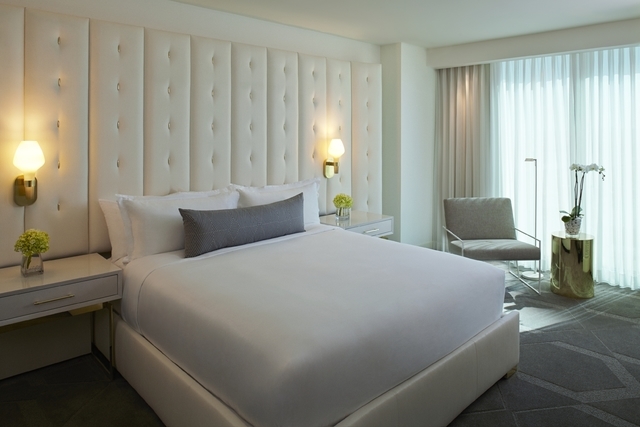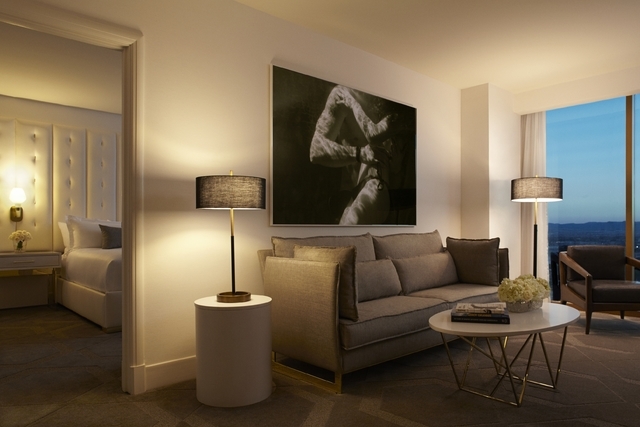 When MGM Resorts International announced plans in 2013 to rebrand The Hotel into Delano Las Vegas, company officials said the 11-year-old property would be given a new look from top to bottom.
Details of the $80 million renovation were announced in late April and when the project is completed by September, nearly every square foot of public space inside the 1,100-room nongaming hotel will be enhanced.
The transformation is a collaboration between MGM Resorts and the Morgans Hotel Group, which owns the Delano brand. The concept is to turn the property, which is connected to Mandalay Bay, into a boutique-style luxury property.
"Delano guests will be wowed by the introduction of this very special destination," Delano Las Vegas President Matthew Chilton said in a statement. "Dynamic public spaces will serve as social hubs where guests will want to linger and socialize while the clean design of the suites will create a quiet escape."
Chilton said Delano Las Vegas will add features reminiscent of the 190-room Delano in Miami's South Beach.
In a March interview, Chilton, who was named Delano's general manager in January by MGM Resorts, said boutique hotels are not just about the size, but the specialized treatment for the customers.
"It's a more personalized experience," said Chilton, a former vice president of hotel operations at Mandalay Bay. "We're not processing you, we're tapping into you. What are you here for? What are your interests? In a way, we're all trying to do that in Las Vegas."
Changes include new designs and furnishings to the property's guest rooms and suites, including redesigned hallways and corridors. The lobby will be changed to create an atmosphere filled with energy. The public spaces will feature three distinct social spaces — a unique coffee bar, a sophisticated lounge and café concept.
The Hotel opened in 2003 as a smaller, nongaming alternative to the attached 3,300-room Mandalay Bay. The 1,100-room property has a separate entrance, larger rooms and the penthouse Mix nightclub and restaurant.
Mandalay Bay and the property's attractions are a short walk away down a corridor.
Delano Las Vegas' public spaces will feature 3940 Coffee + Tea, a 24-hour coffee bar, and a new restaurant concept on the lobby level with a "historic farmhouse meets urban kitchen" concept.
The hotel's bar and lounge area will also be remodeled under a new name, Franklin, and will feature nightly entertainment.
Mix, on the property's 64th floor, will be renamed Rivea and the restaurant will serve French and Italian cuisine from chef Alain Ducasse. The nightclub area will also be enhanced.
Chilton said The Hotel has always operated as a boutique property, separate but still connected to Mandalay Bay.
"We're going to try and detach it a bit," Chilton said in March. "The customers will still have access to everything that Mandalay Bay has to offer, but we're adding a brand that is not in this market. The idea is to give the property its own voice and brand message."
Contact reporter Howard Stutz at hstutz@reviewjournal.com or 702-477-3871. Follow @howardstutz on Twitter.