Officials 'set stage' for state tourism conference in December
September 26, 2013 - 9:30 am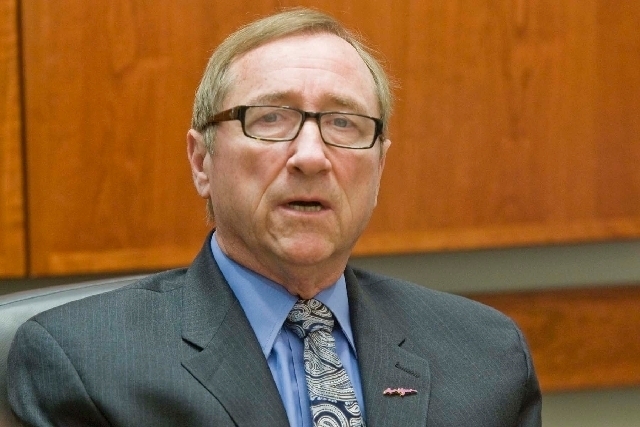 In December, Nevada will be "Setting the Stage."
The 2013 State of Nevada Governor's Conference on Tourism will be held Dec. 3-5 at Red Rock Resort under that theme. Topics to be discussed include brand building, generational marketing, Google Ads and tourism security.
Expect technology forums, 15-minute Ted-style talks and a Nevada Commission on Tourism 30th anniversary reunion party.
"I think it's going to be an incredible conference," said Claudia Vecchio, director of the Department of Tourism and Cultural Affairs.
One-on-one meetings with travel buyers will be hosted, and there will be a specific focus on Asia as a growing market on the trade show floor Dec. 4. The continent has been a main target of the commission's sales missions this year, which include those to South Korea, the United Kingdom and China, in the name of increasing awareness of Nevada travel possibilities.
Nevada Lt. Gov. Brian Krolicki said the state is capturing 80 percent of the Chinese inbound tourism traffic into the United States.
"We know the market is there," he added.
Soon, Nevada representatives also will be going into German-speaking European countries, Mexico City and Guadalajara, Mexico, to conduct sales missions.
At Wednesday's commission meeting, the group discussed current initiatives, including development of a statewide tourism app that is expected to be complete in early 2014.
In terms of its recently re­designed website, Vecchio said: "I think we are 90 percent at functionality. We are 70 percent at a point where it provides the information it needs to provide. And we're 50 percent at where we're going to be next year at this time."
The commission's fiscal year 2014 operating budget is $15 million, up slightly from fiscal year 2013's $14.79 million. The group identified its target audience for Nevada marketing to be 20- to 45-year-olds who are active.
The next full commission meeting also will be held during the Governor's Conference, at 10:30 a.m. Dec. 3. Before the conference, the commission is planning a November retreat to convene in person to discuss long-term planning, but the details aren't yet set.
During that November meeting, the group plans to discuss, among other topics, the commission's role in creating awareness of tourism transportation issues, which include getting a flight into Elko and more direct service into Northern Nevada. Commissioner Rossi Ralenkotter, CEO and president of the Las Vegas Convention and Visitors Authority, also touted the need for a national intermodal transportation plan to aid travel.
"This to me is critical to the future of travel and conventions for our state and our country," Ralenkotter said.
Contact reporter Laura Carroll at lcarroll@reviewjournal.com or 702-380-4588. Follow @lscvegas on Twitter.