OFFPRICE Show a fashion 'treasure hunt' for retailers, wholesalers
February 21, 2017 - 4:57 pm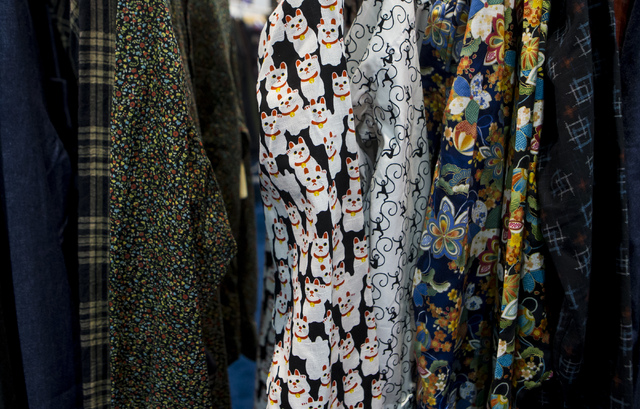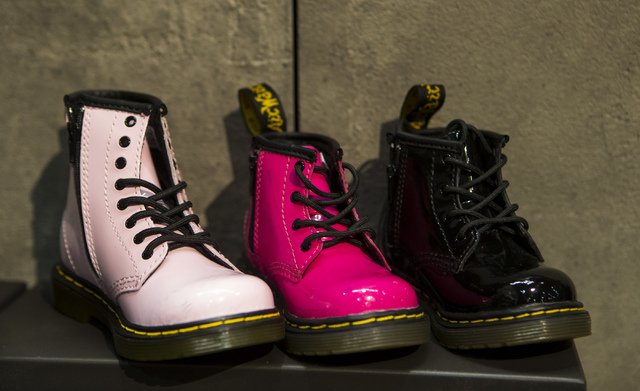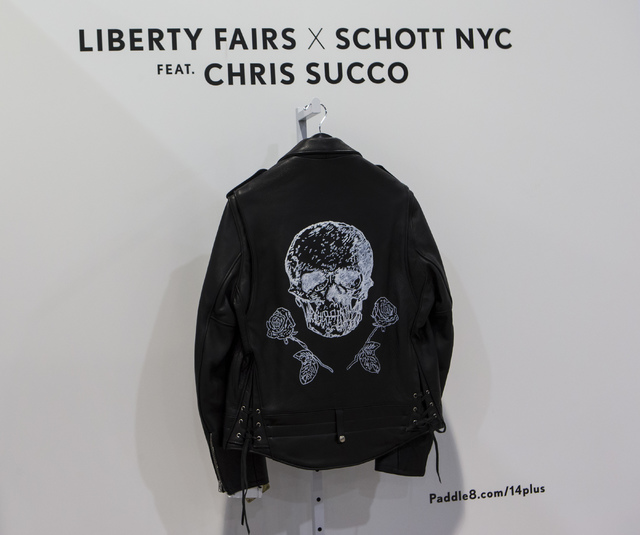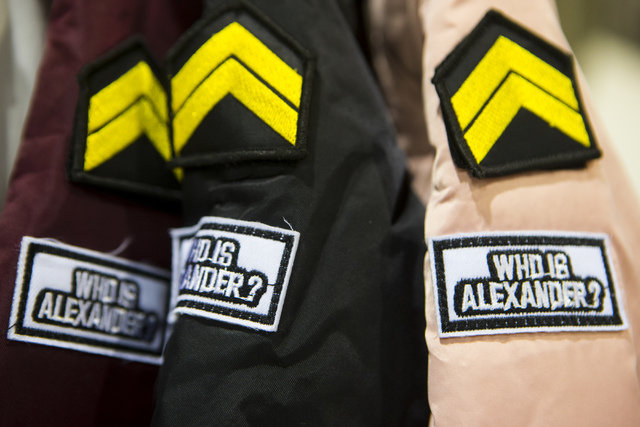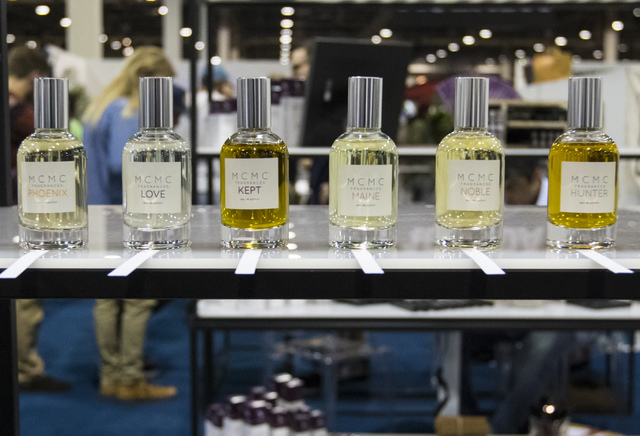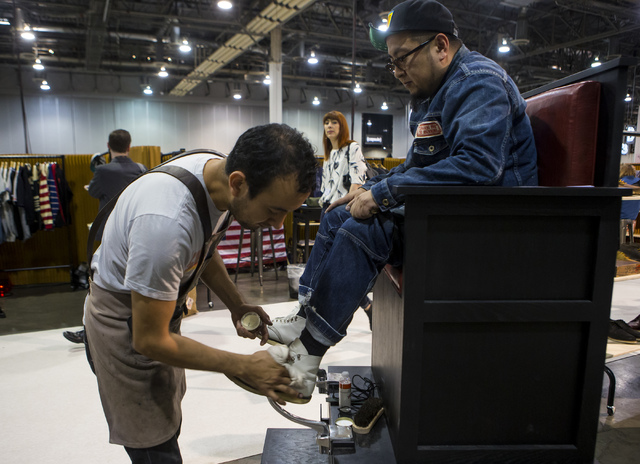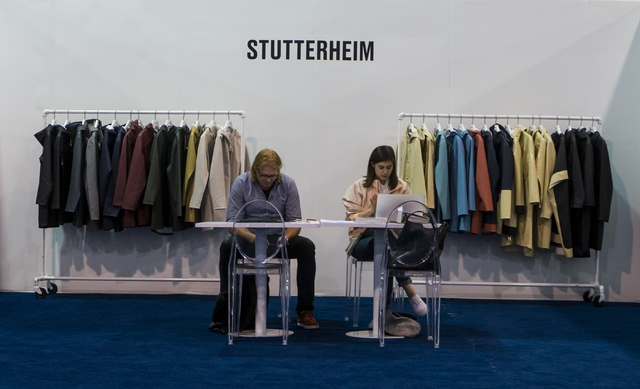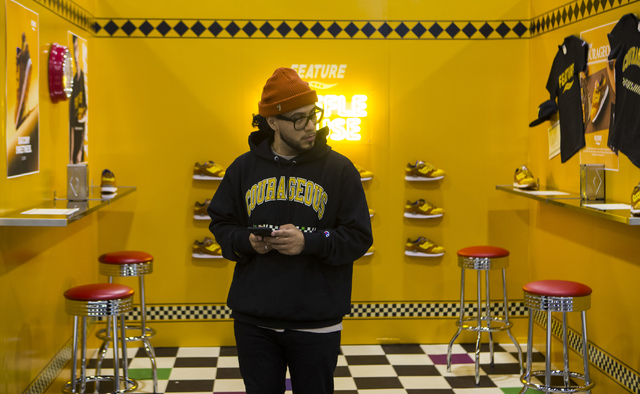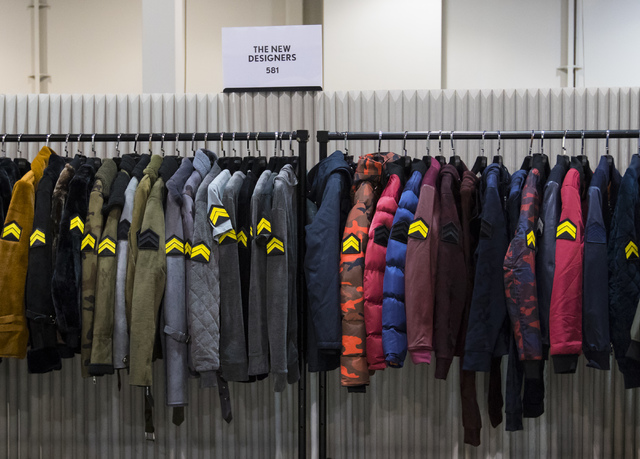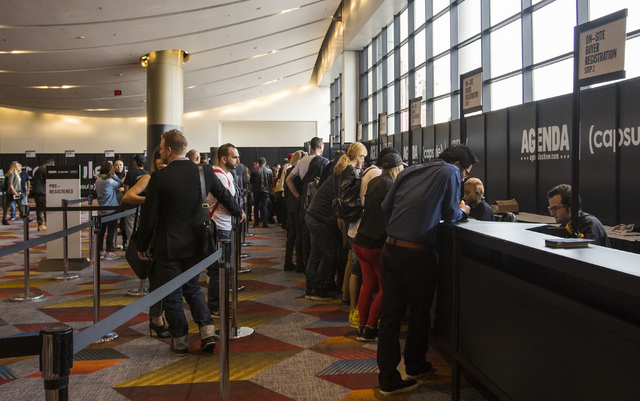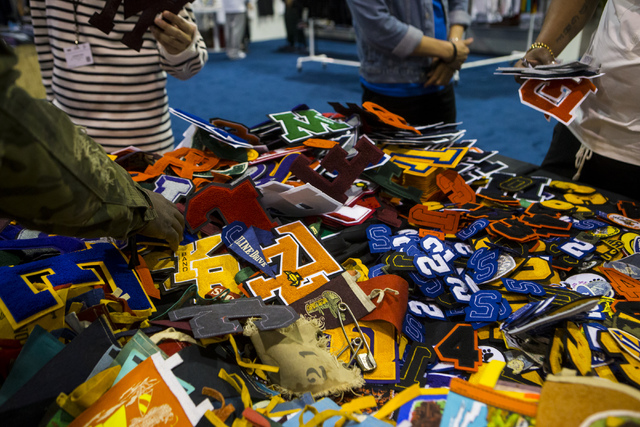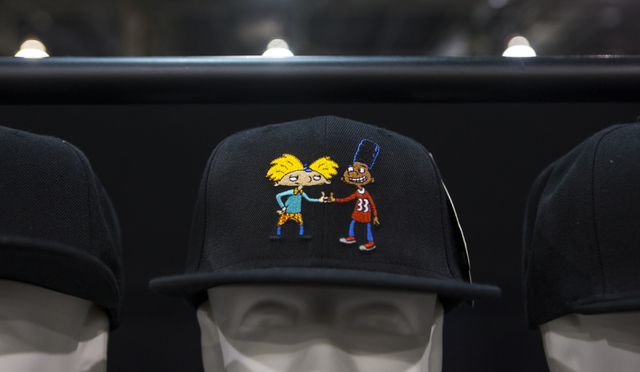 There are no stars or major designers at this fashion event in Las Vegas. There are no flashing cameras, no TV interviews, no international media. There are no $1,000 items to snap and share with friends on Instagram.
While the OFFPRICE Show lacks the glamour of the MAGIC show held a little farther down the Strip, it is no less profitable for the wholesalers and retailers who come to haggle and write orders on the spot.
"We come here to find good deals with great margins," said Kendra Crosby, who owns a retail store in Reno. "This is not where you go to find the latest trends, but rather the basics that people need year-round."
OFFPRICE, which is hosting its 46th show in Las Vegas through Wednesday, offers boutique retailers everyday items like T-shirts, jogging pants, socks and handbags from major-label brands at significant discounts. Retailers use the big discounts as bait to attract customers.
"OFFPRICE is a like a treasure hunt," said Melissa Miller, marketing manager for Tarsus Group plc, which owns the show. "Some retailers even spend all four days here looking for deals."
Miller escorts retailers around the show to help them find what they need, covering about 9 miles a day in the process. While many fashion shows present new items for shipment next season, OFFPRICE offers goods ready for shipment today. A shipping company is located on the show's premises.
Women's apparel accounts for about 70 percent of the items at OFFPRICE, with men's making up 10 percent and the rest consisting of children's clothing and items such as jewelry.
OFFPRICE kicked off in Las Vegas in 1995 at the Debbie Reynolds Hollywood Hotel. It then moved to tents at the Sahara before relocating to the Sands Expo and Convention Center in 2002. The show, which is held twice a year, occupies 150,000 square feet. It generates about $10.7 million in direct visitor spending, according to the Las Vegas Convention and Visitors Authority.
Organizers say the show continues to expand in size, visitors and number of deals signed with about 11,000 people, including 500 exhibitors, attending. This year OFFPRICE has added a section dedicated to shoes and a more spacious lounge area.
"The millennial generation came of age at a time when the economy was struggling and they tend to be more budget conscious and look for value," said Miller, explaining one reason for the show's growth.
The main actors at OFFPRICE are people called jobbers. They are the wholesalers who scoop up overruns, canceled orders, closeouts and misprints at significant discounts from manufacturers or other wholesalers and then disperse them to retailers around the country and overseas.
"I am like a drug dealer, I break the orders up into small parcels and dish it out," explains jobber Ebby Davood, who has a booth at OFFPRICE filled with street wear such as caps, T-shirts and jerseys. He has been coming to OFFPRICE for more than a decade.
Davood's Steal Deal booth is selling a red and blue basketball jersey by Headgear for $15 that has a suggested retail price of $99. Retailers that buy the jersey can mark it up 100 percent. The end-consumer still gets a 70 percent discount.
Davood says manufacturers will stop working with jobbers if they see them flooding a region with their discounted goods. Some manufacturers will even specify that they want the discounted goods to be sold exclusively abroad to avoid impacting local pricing.
About 85 percent of the retailers at OFFPRICE represent boutiques, which can be one-store shops, on-line stores or so-called 'pop-up' shops like containers or buses that travel from location to location. Miller said pop-up stores are a fast-growing segment. About 20 percent of retailers come from abroad, including China and Japan.
American western-themed clothing has been trending at the last two shows, said Miller. Retailers can buy baseball-like caps with images of western gunslingers like Jesse James, or cowboy hats. Clothing and accessories with prints of the U.S. flag, such as T-shirts, hats and bags, are always in demand, she said.
OFFPRICE Show organizers hosted a casual dinner for about 100 jobbers and buyers on Sunday night at the Rockhouse restaurant in the Venetian to kick off the event. Jobbers spend the weekdays entertaining their biggest buyers on the Strip, Miller said.
"It is a great way to bring buyers and sellers together. This is really about helping retailers build long-term relationships with exhibitors," she said.
Contact Todd Prince at tprince@reviewjournal.com or 702-383-0386. Follow @toddprincetv on Twitter.