Producer of X-rated films says some directors moving to Las Vegas
January 25, 2017 - 12:19 pm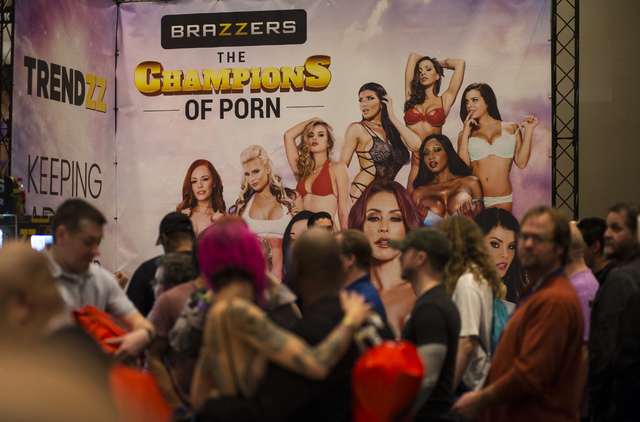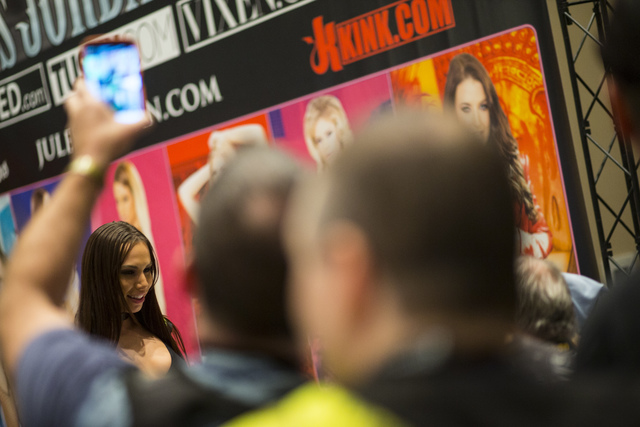 San Francisco-based Kink.com, which makes X-rated fetish films, said some of its movie directors are relocating to Las Vegas as the company rethinks its porn business strategy amid falling video sales.
Kink.com will next month stop shooting hard-core porn films in studios it set up a decade ago in the abandoned 103-year-old brick armory in the Mission District of San Francisco. Instead, it is giving directors the right to choose locations and experiment with new forms of content, such as virtual reality, said Kink.com spokesman Michael Stabile.
The company made the announcement last week on the eve of the AVN Adult Entertainment Expo, the industry's largest trade and fan show held annually in Las Vegas. The event attracts more than 30,000 people, including production companies like Kink.
"Some of our directors have moved to Vegas and are setting up studios," said Stabile. "They will experiment with content and come up with solutions that work for them."
Kink.com has seven main directors, he said.
Las Vegas is becoming an attractive shooting location for the porn industry due to a growing pool of actors, cheap rents, good weather, proximity to California and convenient flights, Stabile said. Las Vegas probably ranks among the top three locations in the U.S. for shooting porn alongside Los Angeles and southern Florida, he added.
"A lot of talent, videographers, editors as well as infrastructure is already there,'' said Stabile. "So you now have economies of scale in Vegas. If someone flies in to do a shoot for one company, they can stay and film for other companies as well.''
The porn industry's interest in moving to Nevada cooled when California voters in November defeated Proposition 60, which would have required actors to use condoms. Nonetheless, Clyde DeWitt, an adult entertainment lawyer based in Las Vegas, says he sees industry players moving here.
"The small guy still needs a studio and an apartment and the rent for both in L.A. is high," DeWitt said. "You don't need to be in L.A. to shoot anymore. All the equipment you need — lighting, cameras — can fit into a suitcase today."
Miss Jane is one of the erotic performers who recently moved to Las Vegas. She cited the lower cost of living compared with the other porn capitals of Los Angeles and Tampa as a key reason.
Contact Todd Prince at 702 383-0386 or tprince@reviewjournal.com. Follow @toddprincetv on Twitter.