Realtors to promote Nevada at trade show in France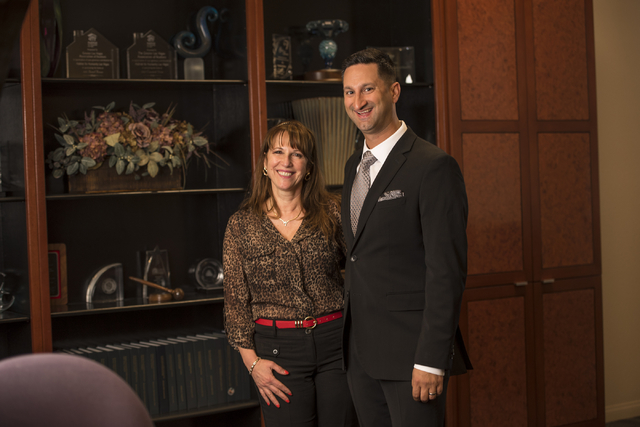 A select group of Nevadans will compete in Cannes, France, this spring.
But they won't fight for a prestigious film prize.
Rather, they'll compete to win over new businesses.
Six leaders of the the state and local Realtors' associations will participate in MIPIM, a global trade show designed to connect real estate professionals with investors, tenants and property buyers. The Realtors will be part of the show's USA Pavilion, which is hosted by the National Association of Realtors.
It's the second year for the national group's expanded pavilion, but it's the first time the state association has sent a contingent. Other states sending Realtors are Arizona, Illinois and Florida.
For Nevada's Realtors, housing will play just a bit part in their script: The brokers intend to sell MIPIM's 21,000 attendees on all of the Silver State, focusing in particular on the state's business-friendly attributes and sunny skies.
"We have great weather, no state income or estate tax, a low cost of living and low property taxes," said conference attendee Heidi Kasama, a past president of the Greater Las Vegas Association of Realtors and managing broker of the Summerlin office of Berkshire Hathaway HomeServices-Nevada Properties. "People know about big West Coast cities like Los Angeles and San Francisco. We want them to know Las Vegas is a great opportunity for them on the West Coast. We're close to those other regions, but we have more to offer as a business-friendly state."
The goal is to attract economic development, which would boost residential development in turn.
"All ships rise together. More businesses mean more housing," Kasama said.
Some of the state's qualities have already drawn or cultivated notable businesses, said Keith Lynam, also a past president of the local association and a broker with Platinum Real Estate Professionals.
He pointed to Tesla, which is building a $5 billion battery factory outside Reno, and Faraday Future, which plans a $1 billion auto-manufacturing plant in North Las Vegas. Then there's data-center operator Switch, whose client list includes eBay, Google, REI, Intel, Cisco and JPMorgan Chase.
"We've got some great stories here," Lynam said. "We want to let people know what's happening. There's no better place to live, no better place to work and no better place to play."
In addition to Kasama and Lynam, Nevada Realtors scheduled to attend the conference are Kevin Sigstad, past president of the Nevada Association of Realtors; Michele Caprio, CEO of the Greater Las Vegas Association of Realtors; and local Realtors Rena Levy and Azim Jessa.
Contact Jennifer Robison at jrobison@reviewjournal.com. Find @_JRobison on Twitter.