Sales of previously owned U.S. homes fall in September
October 21, 2013 - 11:08 pm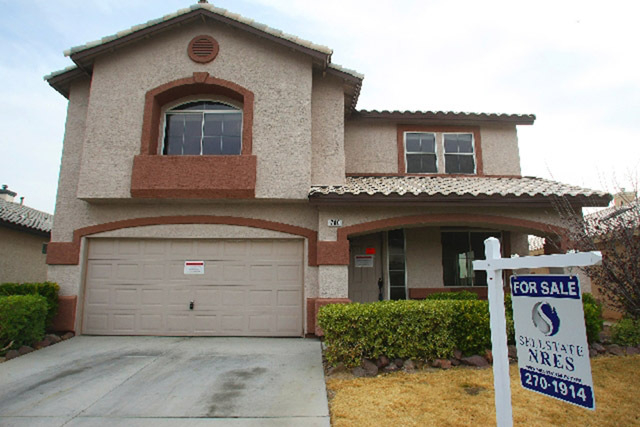 WASHINGTON — Purchases of previously owned U.S. homes fell in September for the first time in three months, retreating from an almost four-year high as rising prices and mortgage rates discouraged would-be buyers.
Sales dropped 1.9 percent to a 5.29 million annual rate, the National Association of Realtors reported Monday. The median forecast of 67 economists in a Bloomberg survey called for the pace to slow to 5.3 million.
Prices climbed 11.7 percent, pushing affordability to an almost five-year low, the group said.
Higher borrowing costs probably will hold back demand, slowing the housing rebound that has been a source of strength for the economic expansion.
At the same time, the damage done to fourth-quarter growth by the partial government shutdown raises the odds that the Federal Reserve will delay cutting back on bond purchases, which means interest rates may stabilize around current levels.
"We see a little bit of a bumpy ride," said Kevin Cummins, an economist at UBS Securities in Stamford, Conn., who had projected the drop in sales. "The jury is still out on home sales and how much of a pullback we might see because of higher mortgage rates."
Economists' estimates in the Bloomberg survey ranged from 5.1 million to 5.5 million. Data for August was revised to 5.39 million from a previously reported 5.48 million. The revision was larger than usual because the August data was released earlier than usual last month before additional information was available, NAR Chief Economist Lawrence Yun said at a news conference as the figures were released.
The median price of an existing home increased to $199,200 from $178,300 in September 2012, the report showed. Purchases increased 15.1 percent in September from the same month last year before adjusting for seasonal variations.
The number of existing properties for sale was 2.21 million at the end of last month, up from 2.17 million at the same time last year. It was the first time inventory increased on a year-to-year basis in more than two years, the group said.
The number of houses on the market needs to rise by 30 percent to 40 percent to stabilize conditions, Yun said.
At the current pace, it would take five months to sell those houses compared with 4.9 months at the end of August.
Purchases of single-family houses decreased 1.5 percent to an annual rate of 4.68 million. The sales pace of multifamily properties including condominiums declined 4.7 percent to a 610,000 pace.
Purchases declined in three of four regions, led by a 5.3 percent drop in the Midwest. Demand increased 1.6 percent in the West.
Existing-home sales, which are tabulated when a purchase contract closes, are recovering from a 13-year low of 4.11 million in 2008. Annual purchases reached a record 7.08 million in 2005.
The rate on 30-year home loans reached 4.58 percent in late August, a two-year high, according to McLean, Va.-based Freddie Mac, as Federal Reserve policymakers signaled they may begin to curb bond purchases.
The rate averaged 4.28 percent in the week that ended Oct. 17 amid concern that the fiscal gridlock in Washington would hurt the economy.
Rising prices and stagnant incomes are making it more expensive to purchase a property, Yun said.
"Lower affordability will hamper home sales going forward," he said.
The group's affordability index declined to 156.1 in August, the lowest since November 2008.
The group projects sales will be little changed next year at 5.18 million compared with 5.16 million this year.