Sands board member becomes online gaming company stakeholder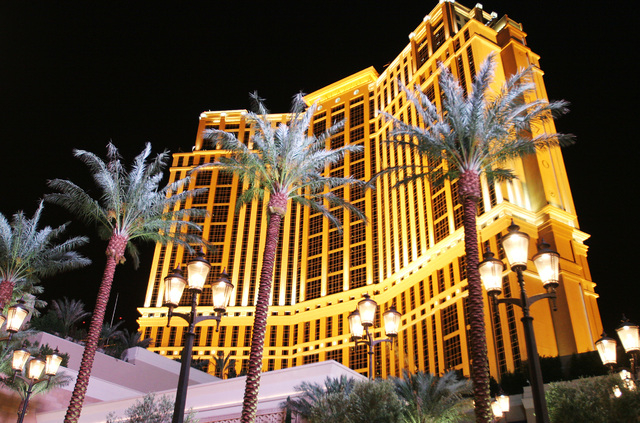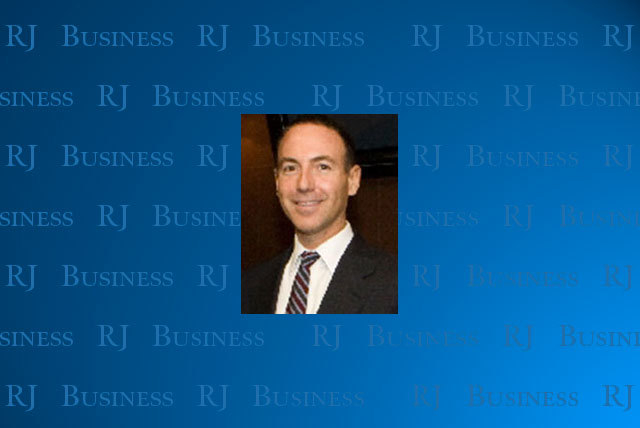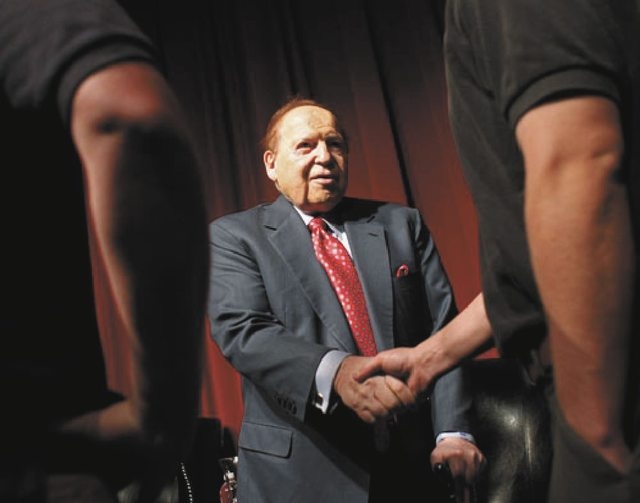 New York-based investor Jason Ader, a Las Vegas Sands Corp. board member, has become the second-largest shareholder in European online gaming giant Bwin.party, acquiring a 6 percent stake in the London Stock Exchange-listed business in February.
The investment could seemingly put Ader at odds with Las Vegas Sands Chairman Sheldon Adelson.
The 80-year-old billionaire opposes Internet gaming on moral grounds. He believes the activity could hurt traditional land-based casinos. Adelson has financed lobbying campaigns in Washington, D.C., and several states to stem the growth of online gaming and roll it back wherever possible.
Ader, a respected Wall Street analyst who covered the gaming and lodging industries before opening his own investment firm 11 years ago, said he spoke to Adelson about the Bwin.party investment before acquiring 51 million shares in the company.
"I gave him the heads-up," Ader said. "He always agrees to disagree, and that's why he likes having independent voices on his board. I never would have made the investment without him knowing."
In 2013, Ader led a contentious proxy fight with slot machine manufacturer International Game Technology, where he sought to control three seats on the company's board of directors. He also cleared that matter ahead of time with Adelson.
Las Vegas Sands President Michael Leven, who is on the company's board, said Ader was entitled to choose how he makes his investments.
"He's free to do whatever he wants," Leven said of Ader, who was first elected to Las Vegas Sands' board in 2009. "We have a meeting in New York next week, but not about this."
Ader said he made the investment in Bwin.party because he thought the company was "undervalued and has been underperforming." Bwin.party, which is licensed in Gibraltar, has lost market share in European online gaming markets in the past few years to 888 Holdings and other companies.
In the United States, Bwin.party has agreements with MGM Resorts International and Boyd Gaming Corp. to operate online poker websites in Nevada. MGM Resorts and Boyd Gaming have been approved by Nevada regulators. Bwin.party is still awaiting a hearing on its license from the Gaming Control Board.
In New Jersey, Bwin.party operates the online gaming platform for the Borgata, which is owned by Boyd Gaming. The Borgata has been the state's online gaming market leader, collecting nearly $8 million of the $19.8 million in Internet gaming revenue produced through February.
Ader called Bwin.party's U.S. business "very small" when looking at the company's overall picture. He said the real growth for Bwin.party is in regulated European online gaming and sports wagering markets. The company, he said, has a well-established brand, much of which was gained from its former jersey sponsorship of the Real Madrid soccer team.
Ader said he is still doing his homework on the company and what it needs to do to increase market share. He was critical of the company's current management. He was still evaluating whether to seek representation on the board.
"There is a tremendous opportunity to improve in the online gaming space," Ader said. "There are a lot of questions to be raised about accountability and management. I want to spend some time with the company and have a dialogue. The company truly is undervalued."
Ader's proxy fight with IGT ended with just one of his candidates elected. However, the representative resigned in November after Ader Investment Management and another firm, Cumberland Associates, formed the hedge fund Owl Spring Asset Management.
Ader and IGT settled their simmering differences in June. Ader agreed to a standstill provision for four years and IGT agreed to reimburse his costs related to the proxy fight, up to $2.5 million. IGT and Ader agreed to a statement that was complementary and supportive of IGT's management team.
Bwin.party was formed in 2011 through the merger of Bwin International and Party Gaming, which created the world's largest online poker company.
PartyGaming operated online poker in the United States before the Unlawful Internet Gaming Enforcement Act became law in 2006. The company ceased its U.S. operations on the same day.
Three years later, PartyGaming signed a settlement with the U.S. Justice Department and paid a $105 million fine. The company was cleared from ever being prosecuted for its pre-2006 online gaming operations.
Contact reporter Howard Stutz at hstutz@reviewjournal.com or 702-477-3871. Follow @howardstutz on Twitter.