Small-business owners drawn to rehabbed John E. Carson Hotel in downtown Las Vegas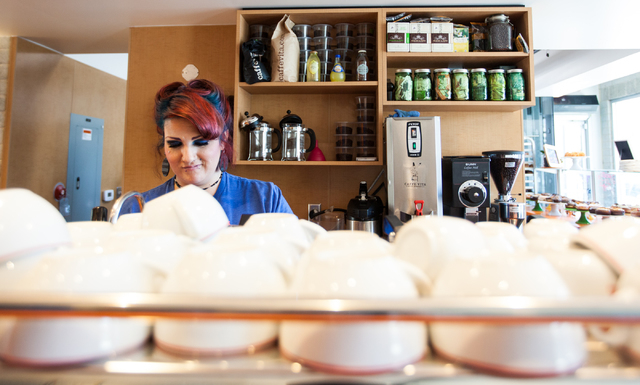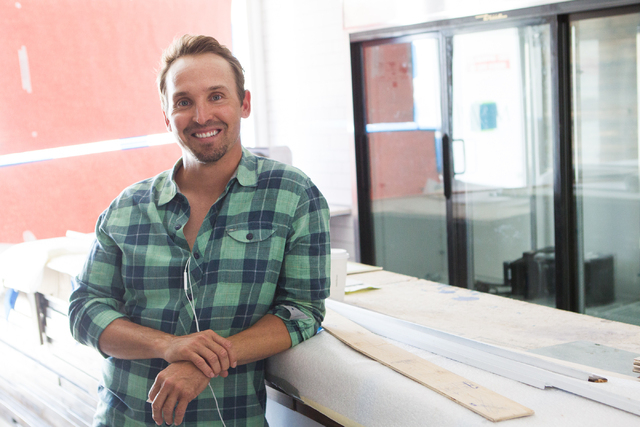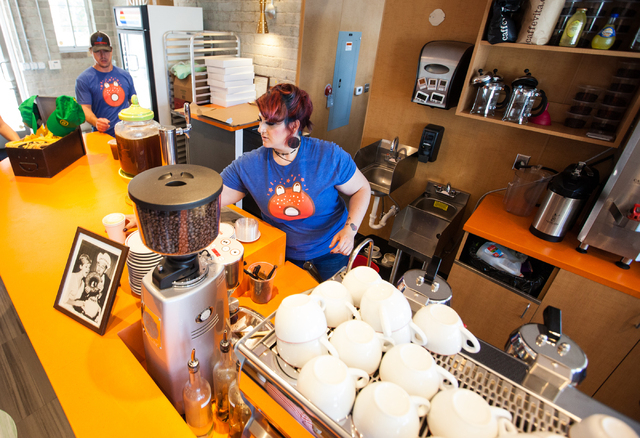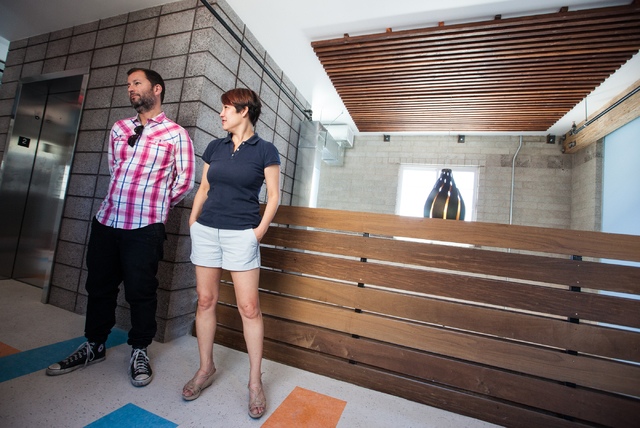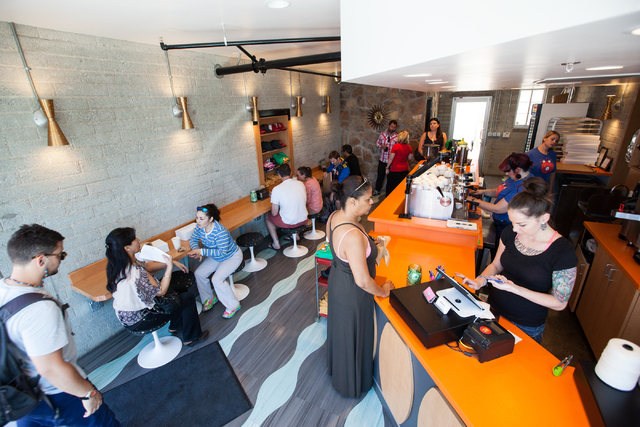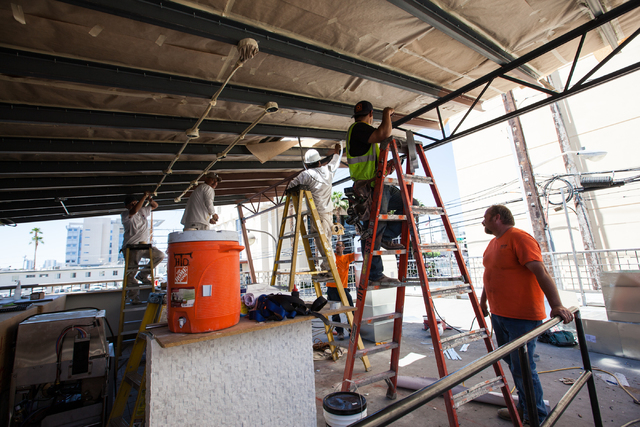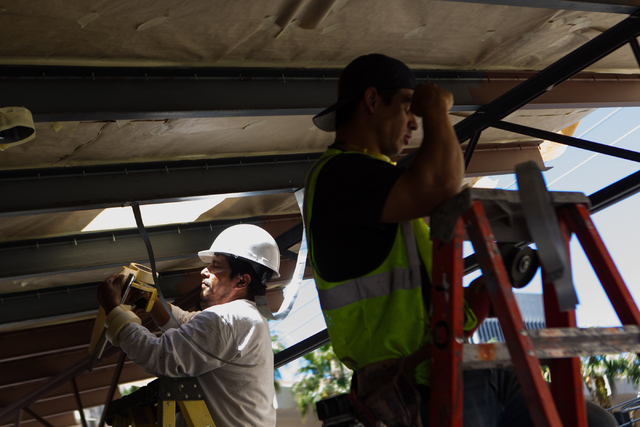 There's doughnut man Sonny Ahuja, selling gourmet treats like cream cheese and lox doughnuts at O Face for the past four weeks.
Meanwhile, a flower shop co-owner with the name John Bunch — yes, that's his real name — is preparing to open Bud &Vine on Tuesday.
And then, there's the juiceman — Shane Stuart — fashioning a cozy 380-square-foot nook of a juice and smoothie bar, Grass Roots, for a mid-June debut.
Ahuja, Bunch and Stuart are all small-business owners in downtown Las Vegas' newest commercial hub — the rehabbed former John E. Carson Hotel at South Sixth Street and Carson Avenue, not too far from Container Park and down the block from the popular La Comida Mexican restuarant.
The renovation of what was once a 65-room hotel, circa 1955, is the pride and joy of the Downtown Project, which bought the 19,000-square-foot building in 2012. Zappos CEO Tony Hsieh is the force behind Downtown Project, a $350 million initiative to cultivate startups and new businesses in downtown.
On Friday, construction workers were busy renovating the building, where Downtown Project is renting 11 micro-offices for $500 a month and commercial space for $2 a square foot.
The sole commercial holdover is Black Spade Tattoo, which pre-dates Downtown Project's purchase of the hotel.
Besides O Face Doughnuts, Bud &Vine and Grass Roots, other tenants include Kerry Simon's Carson Kitchen, Bunnyfish Studios architects, Bikram Yoga studio, Bocho sushi restaurant, Digital Royalty social media company and the Las Vegas Film Festival.
The building features a small courtyard for customers to drink juice or munch on doughnuts and will have no external signage, except for window graphics and the original "John E. Carson Hotel no vacancy" sign.
Carson Kitchen will also have a rooftop bar as part of its casual fine-dining restaurant.
Ahuja, who invested about $200,000 to open his 12-employee doughnut shop, said the building's history of more than six decades helped draw him to the downtown space.
"There are not a lot of buildings where you get the history with the building. The business feeds off the character of the building," Ahuja said. "I also like the downtown urban feel."
The tenants are also business colleagues, sharing valuable intel on everything from vendors and linen services to bookkeeping and human resource topics.
In fact, Ahuja, who is also a partner in Bin 702 wine bar in Container Park, is also mentoring Stuart, who is opening the juice bar.
Staurt is a pro on juices — he created the juice bar concept for the Greens &Proteins restaurants — but is gleaning valuable tips from Ahuja on starting his own grab-and-go business. Stuart said he won a $200,000 startup grant from Downtown Project to launch the juice bar. His business partner is Nichole Hester.
Bunch said he planned on opening the flower shop in Container Park, but the retail space there was too small. The old hotel building space was a better fit, he noted.
It's taking $140,000 to launch the business, Bunch said.
Downtown Project is also planning to rehab the old Eden's Hotel next door.
A grand opening for the old Carson Hotel building will be held in late June, said Kim Schaefer, Downtown Project communications director.
Contact reporter Alan Snel at asnel@reviewjournal.com or 702-387-5273. Follow @BicycleManSnel on Twitter.