Southern Nevada drone companies looking to hire
Updated June 8, 2017 - 6:07 pm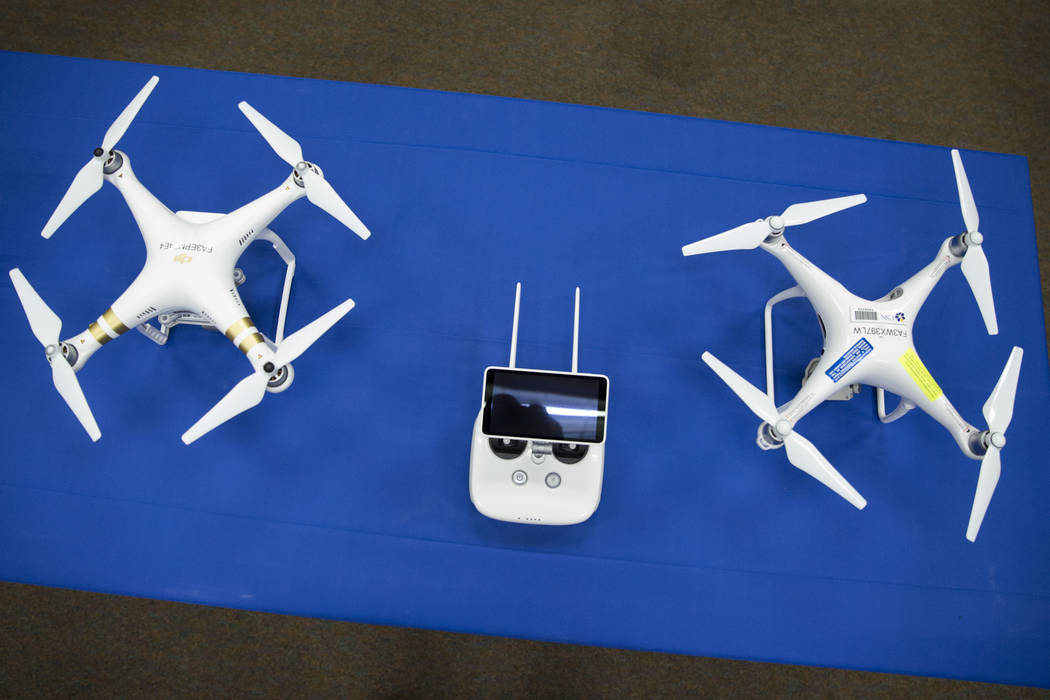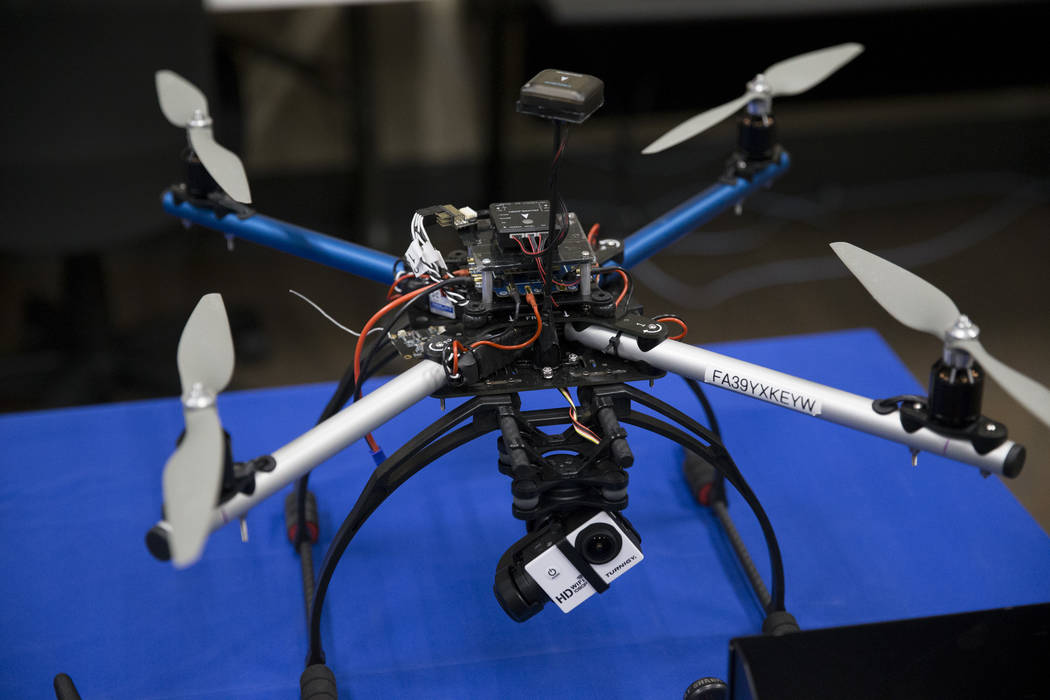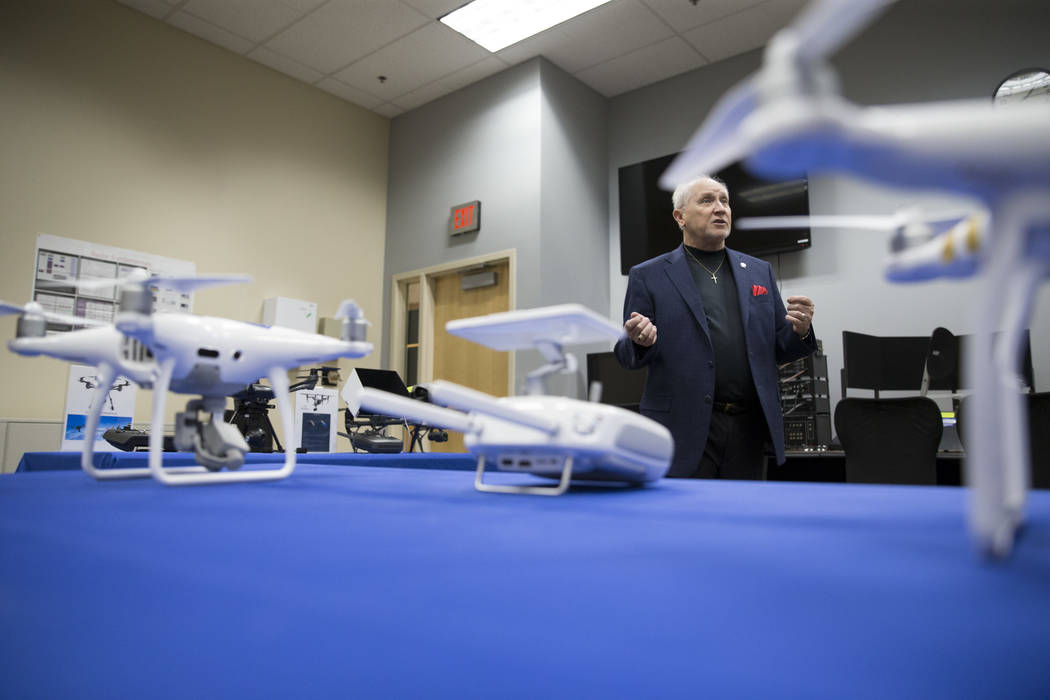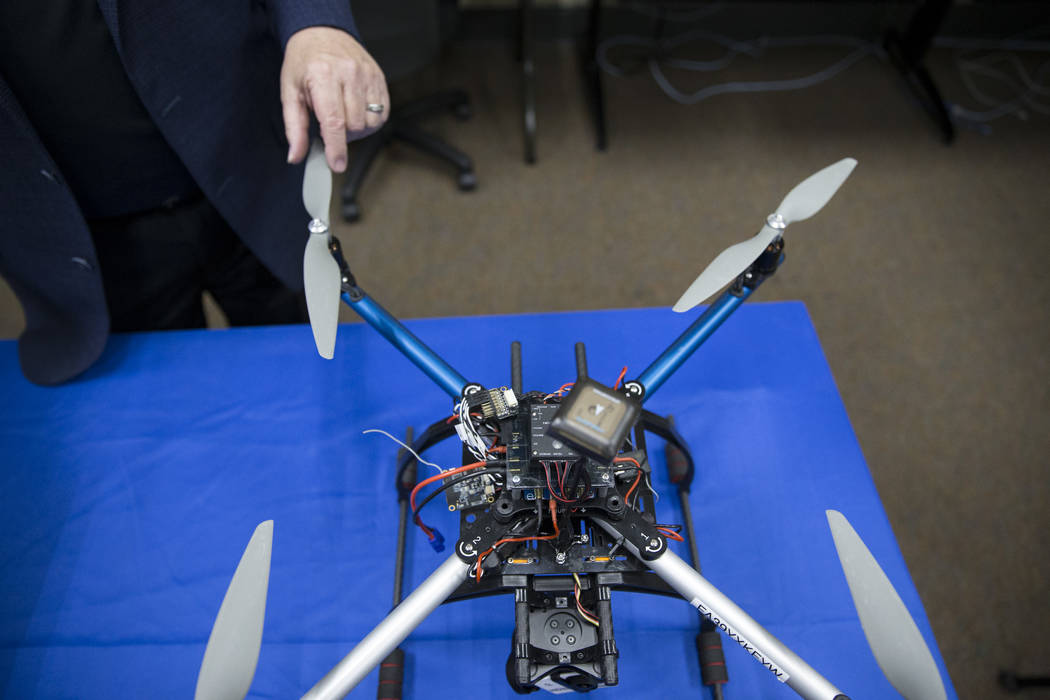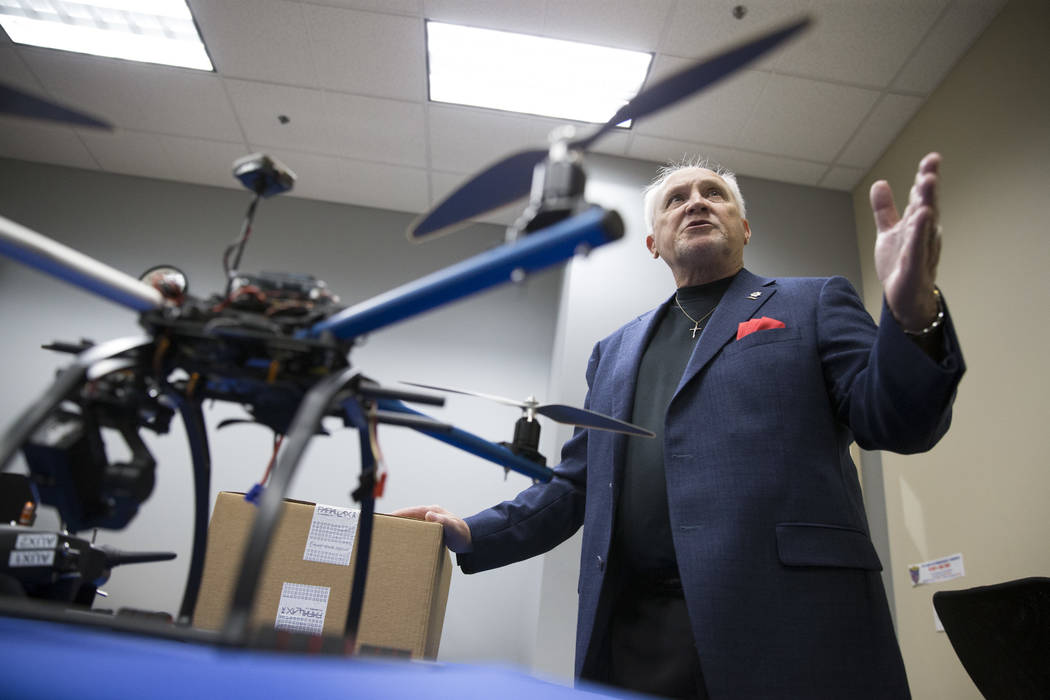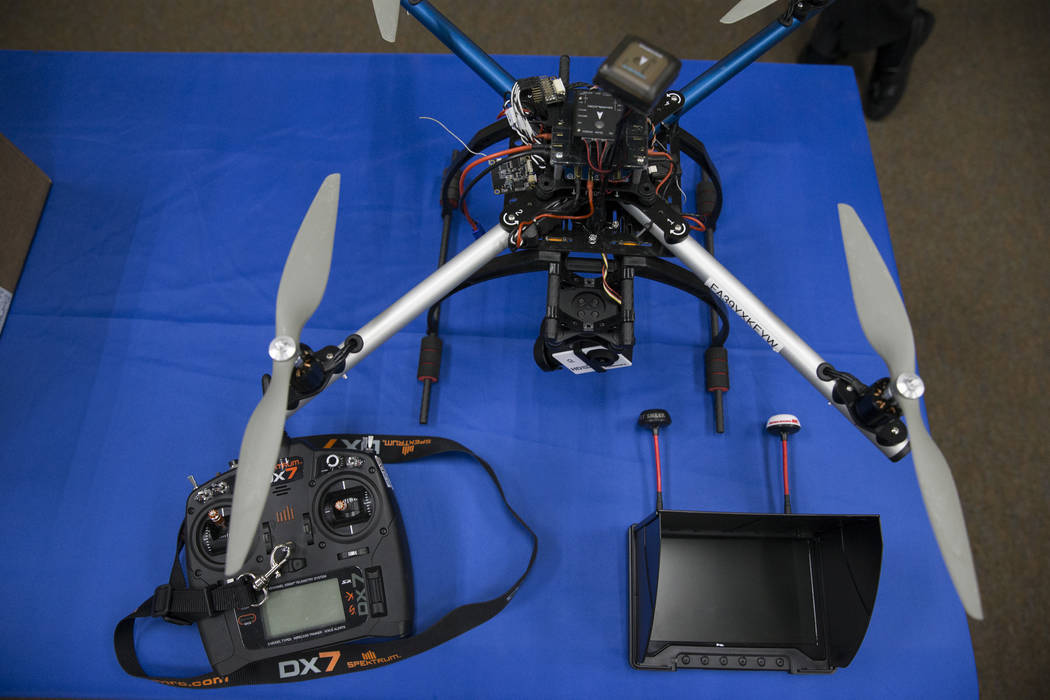 As Nevada's drone industry takes shape, companies seek to hire local talent.
"Local employers came to us in 2013 and said, 'We need students,'" said Art Eggers, an engineering technology lead instructor at the College of Southern Nevada. "The industry is going to exponentially grow and explode."
Students are on their way.
Eggers developed a full two-year, drone-related degree program, launching at CSN in the fall of 2018.
Twelve students will get a taste of the program Friday, in an eight-week condensed summer course, which Eggers developed at the request of Las Vegas-based JT3, which provides engineering and technical expertise to four Western military ranges.
Dirk Jordan, JT3's senior vice president, did not respond to multiple requests for comment, but Eggers said most of the students enrolled in the summer course are currently employed by JT3.
Two years in eight weeks
The course will begin by covering the basic Federal Aviation Administration requirements for flying a commercial drone, then cover engineering and information technology, all in preparation for students building and then flying their own drone.
"Each of them will build a quad (quadcopter) from a kit form that we ordered from a company called Parallax," Eggers said.
Then, it's fly time at the CSN Henderson campus.
The idea behind this program is to create problem solvers, Eggers said.
"I'm not interested in a flyer, I'm interested in a student that I can provide to (local employer) AviSight and Praxis and DroneAmerica that they can hire and say, 'This person knows A to Z about the aircraft.'"
Mike Frechette, AviSight co-founder and principal, said this type of interdisciplinary training is "absolutely critical" to supply expected industry demand.
"We are seeing significant growth in all major UAS (unmanned aerial systems) industries including; construction, utility inspections, pipelines, public safety and entertainment," Frechette said in an email.
Just as in the full program, students will be prepared to fly, test and repair drones as well as work with a variety of drone sensors and perform data collection. In the full degree program, students will also choose elective courses ranging from veideography to law enforcement.

Employment opportunities
The first class of students is slated to graduate with a full degree in 2020.
Bob Potts, research director at the Governor's Office of Economic Development, said it's difficult to forecast how many jobs will be available for graduating students since the industry is so new.
"What gives me comfort with this program at CSN is that it's an emphasis on UAS as part of their engineering technology program. So it has far reaching credentials that are stackable and transferable. Even as the industry starts getting legs under it," Potts said.
Even though the drone industry is still in its infancy, a full disciplinary program "puts Nevada on the front line" for both growing talent and engaging in policy discussions to shape the industry as it continues to develop, he said.
Contact Nicole Raz at nraz@reviewjournal.com or 702-380-4512. Follow @JournalistNikki on Twitter.
Classroom equipment includes:
3 Savant Fixed Wing drones, $172,900
This drone can fly forward, like an airplane, or upward, like a helicopter, Eggers said.
"What we want to use these aircraft for is to teach the people who maybe want to go into, say the power industry to inspect power lines," Eggers said.
3 mixed-signal oscilloscopes, $14,353
"They're used universally across our degree program," Eggers said. "They can use them for repaire, testing and alignment, There are lots of functions."