Southwest launching Las Vegas-Long Beach service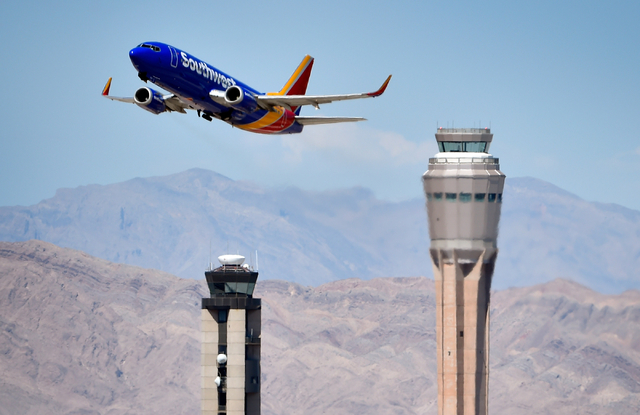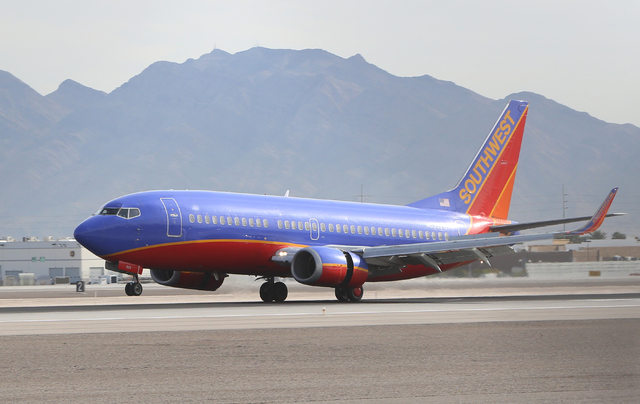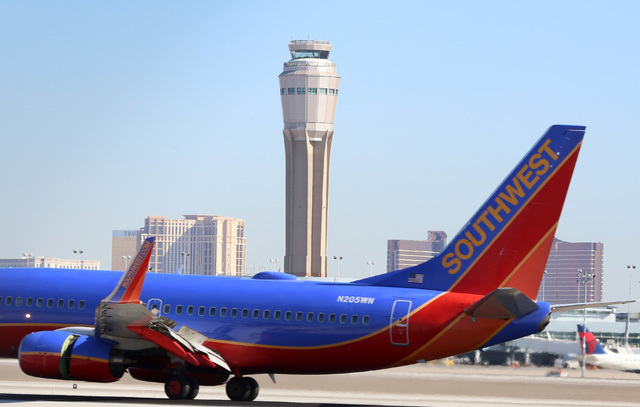 Southwest Airlines will launch daily, nonstop flights between McCarran International Airport and Long Beach Airport in Southern California beginning Sept. 18.
Fares cost $39 each way on Wednesday, when tickets were first offered for sale on Southwest's website. Three round-trip flights will be available Sundays through Fridays, and two round-trip flights are available Saturdays.
"The Vegas market appeals to people traveling locally between the two airports for fun or work, while also offering our customers in dozens of U.S. cities a shorter trip to Long Beach through same-plane or connecting service," Dave Harvey, Southwest's managing director of business development, said in a statement.
The hourlong hop between Las Vegas and Long Beach is going to be short-lived, with flights scheduled to end on Dec. 31, Southwest officials said.
The temporary route was created when Southwest was allowed to use three unused flight slots that were initially allocated to JetBlue Airways by Long Beach Airport, which currently has a cap of 50 daily flights under that city's noise ordinance.
Southwest is the largest carrier in Las Vegas and started service in Long Beach in June with four daily flights to Oakland, California. JetBlue, the dominant carrier in Long Beach, is the only other airline that offers direct flights between the two cities.
Contact Art Marroquin at amarroquin@reviewjournal.com or 702-383-0336. Find @AMarroquin_LV on Twitter.