Allegiant Stadium surpasses 3M guests
Updated August 24, 2023 - 7:44 pm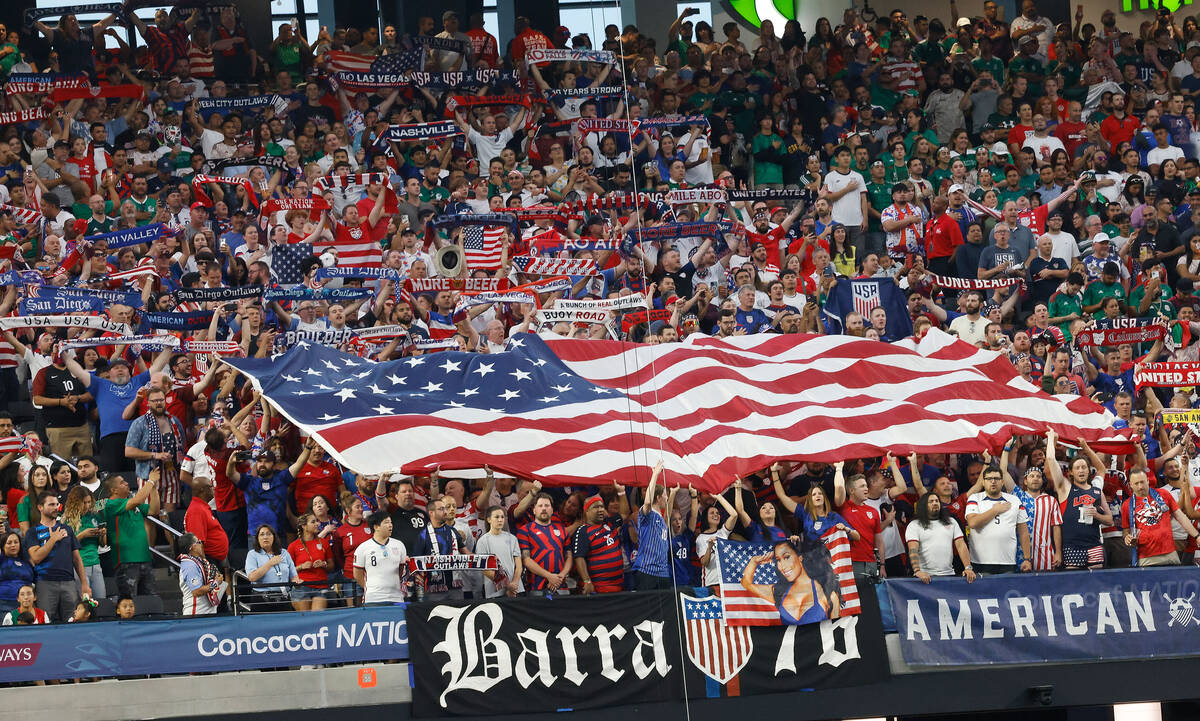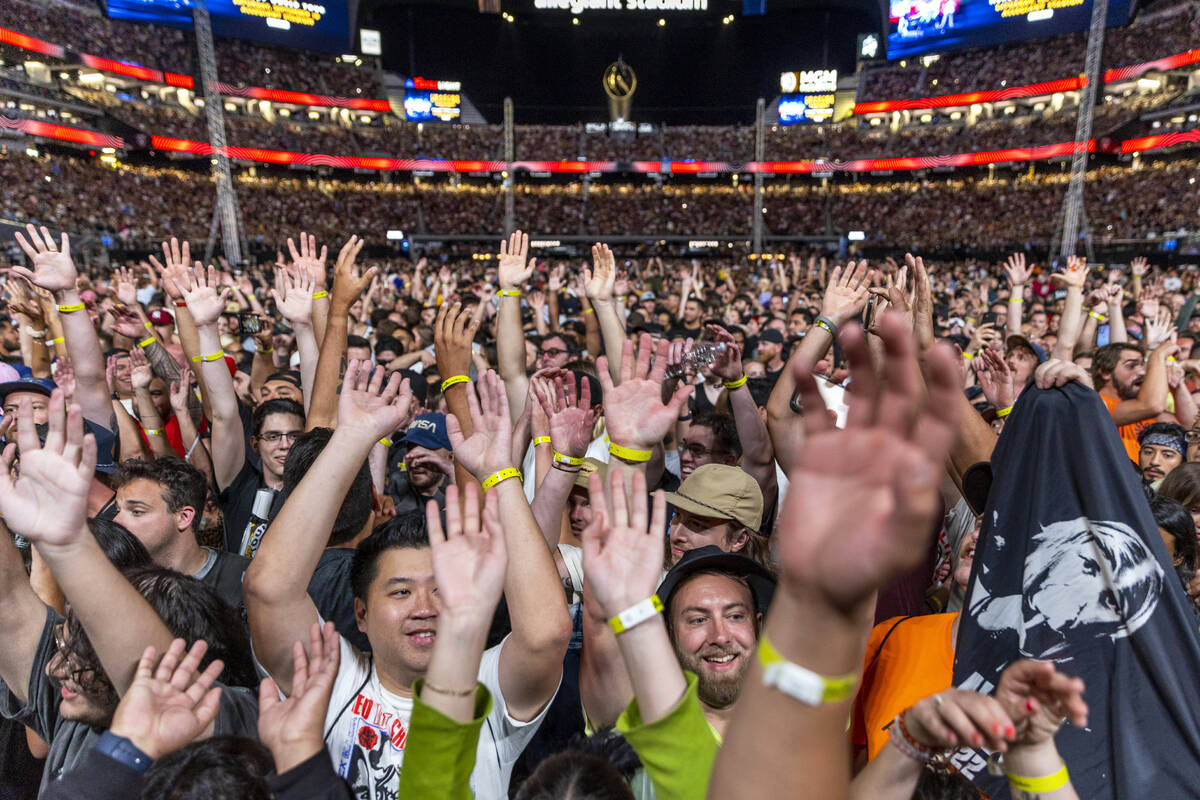 Events at Allegiant Stadium have drawn more than 3 million fans to the 3-year-old facility.
More than 3.17 million people attended various events between the summer of 2021, when the first ticketed events occurred at the $2 billion stadium, and the end of June 2023, according to Las Vegas Stadium Authority data.
The second quarter of this year saw the lowest number of fans attending events in a single quarter since the stadium began hosting crowds at large events following the pandemic. With just three major ticketed events taking place between April and June, a total of 160,278 attendees passed through gates at the stadium.
Those events included the April 1 Red Hot Chili Peppers show, which drew 37,102 attendees.
The quarterly attendance totals were bolstered by 39 private events that saw a combined 39,585 attendees.
Second quarters historically tend to have the slowest months at the stadium each year, as far as major events go, Steve Hill, Las Vegas Stadium Authority chairman, said at Thursday's authority board meeting.
"Third and fourth quarters of the year are going to include Raiders games, then July and August have been pretty good months for soccer and concerts," Hill said. "The Raiders now move into January and we've has some big events in the first quarters (of the year)."
The lighter events quarter allowed the Raiders to complete upgrades inside the stadium without much interruption from major events.
"We also took advantage of the few months putting in six new concession lanes that are checkout free," said Adam Feldman, vice president of sales and ticket operations for the Raiders. "We finished off our 16 new club suites. Those opened a couple months ago, but having that three-month window with a few less events to be able to knock out that construction was really good for us."
Of the fans who attended the trio of large ticketed events at the stadium last quarter, an average of 58 percent of them were from out of state, according to the stadium authority.
Leading in attendance at the stadium since 2021 are NFL games, drawing roughly 1.1 million fans, with the facility being the home of the Raiders. Outside of Raiders home games, the facility has hosted two NFL Pro Bowls.
Concerts are the next big draw, with 978,379 people attending the various big name acts that have played the facility through June. Other ticketed events, including soccer friendlies, have attracted 729,886 fans, with private events amassing 193,778 and UNLV football games seeing 174,071.
Room tax revenue
Reported room tax revenue over the last three months was down compared with the year prior.
April generated $4.8 million in room tax revenue (down 7 percent from April 2022), May saw $5.2 million (down 1.5 percent from May 2022), and June pulled in $4.3 million (down 8.4 percent from June 2022).
Since the room tax, which goes toward repaying the $750 million in public money used to construct the facility, began being collected in March of 2017, $285.3 million has been generated. That's 5.5 percent over budgeted amounts.
The debt reserve fund, which serves as a safety net for stadium bond payments, was 92 percent full at $84.2 million as of June. When fully funded to $90.3 million, the reserve account could fund stadium bond payments for two full years if no money were being generated by the room tax. Clark County has to twice use the reserve fund to make stadium bond payments during the height of the COVID-19 pandemic, when visitation to Las Vegas took a hit.
"(The debt reserve fund) should be completely filled in the next few months," said Brian Gordon, principal with Applied Analysis, who serves as staff for the Stadium Authority. "A sharp contrast from where we were just two-and-a-half years ago when we were borrowing from the fund to service the debt."
Contact Mick Akers at makers@reviewjournal.com or 702-387-2920. Follow @mickakers on X.