Approval of Las Vegas Raiders stadium development agreement postponed
January 24, 2018 - 6:28 pm
Updated January 24, 2018 - 7:41 pm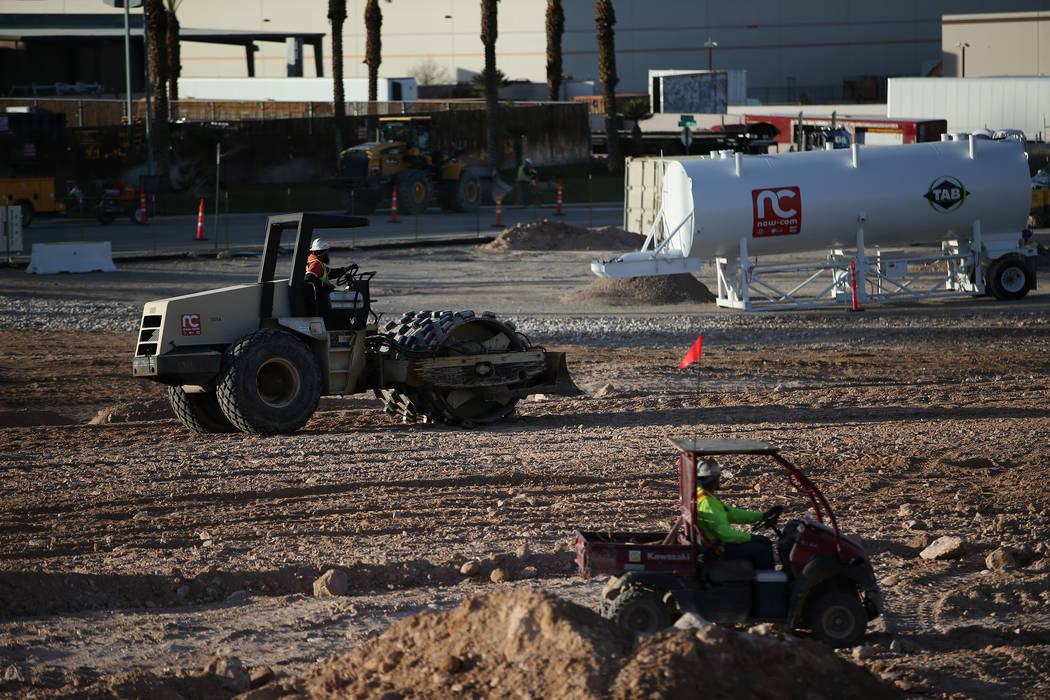 Thursday's scheduled special meeting of the Las Vegas Stadium Authority has been canceled and approval of a stadium development agreement has been pushed back to March 1.
Jeremy Aguero, principal for Las Vegas-based Applied Analysis, which serves as the authority's staff, said late Wednesday that some of the agreements that were to be discussed at the meeting still need review by attorneys for both the Raiders and the authority. Rather than rush the process or go into the meeting with documents incomplete, board chairman Steve Hill opted to cancel the meeting.
The cancellation is expected to push back final approval of a stadium development agreement. Aguero said documents will be reviewed at a regularly scheduled Feb. 15 meeting with final approval now scheduled at a new special meeting on March 1 in advance of NFL owners meetings later in the month.
The board had been expected to consider final approval of the UNLV Joint-Use Agreement, approved in an 11-1 vote by the Nevada Board of Regents Friday, and selecting a chair for the Benefits Oversight Committee that will monitor the Raiders' community benefits plan.
Those matters are expected to be pushed back to Feb. 15.
Contact Richard N. Velotta at rvelotta@reviewjournal.com or 702-477-3893. Follow @RickVelotta on Twitter.