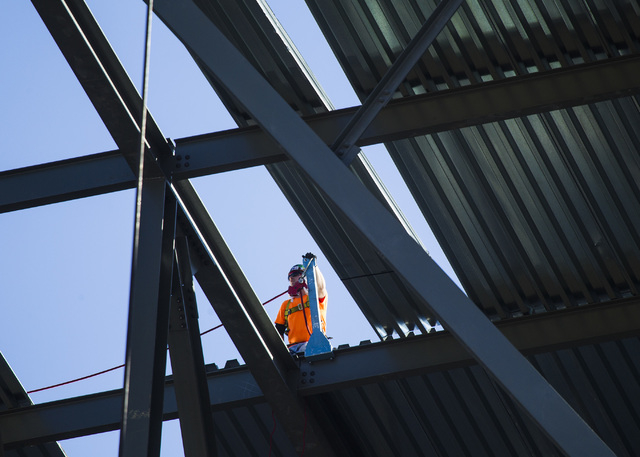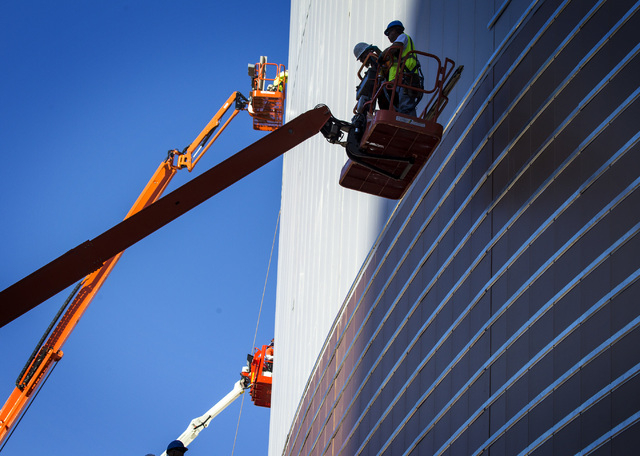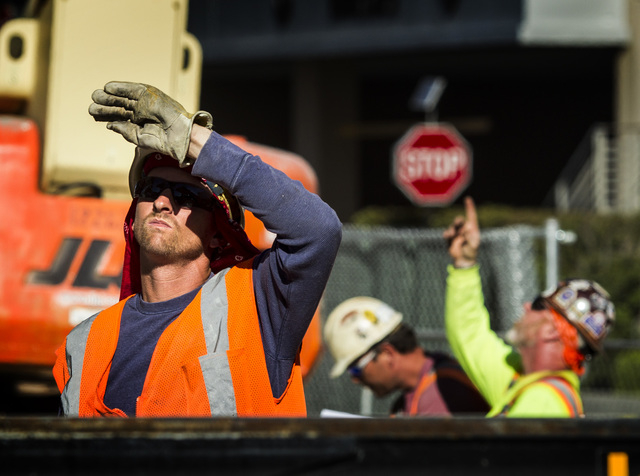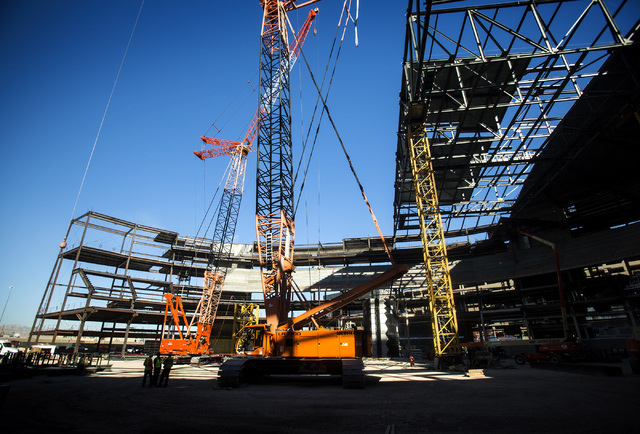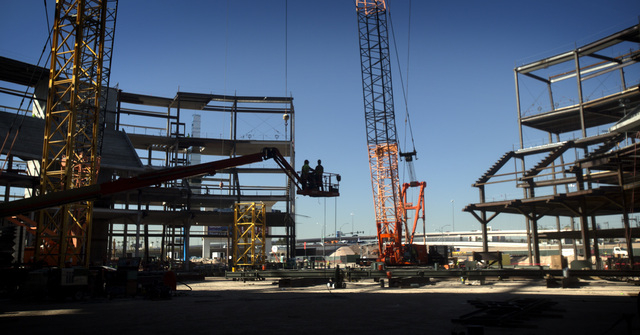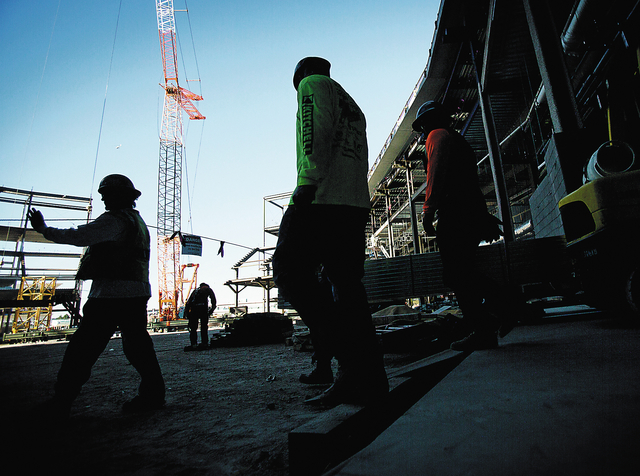 One year of construction has been completed and there's one year to go before the newest entertainment venue in Las Vegas will open. The 20,000-seat, $375 million arena behind New York-New York and Monte Carlo is being built through a joint venture of MGM Resorts International and Anschutz Entertainment Group. Currently, there are more than 275 construction workers onsite building the 650,000-square-foot structure. By April of next year there will be approximately 7,100 tons of steel installed; 21,500 cubic yards of concrete; 1 million feet of low-voltage cable; and more than 3.9 million feet of copper cable. If stretched out, the copper cable would reach from Las Vegas to Denver.

The AEG-MGM arena project
More coverage
Complete coverage of the various stadium and arena proposals.