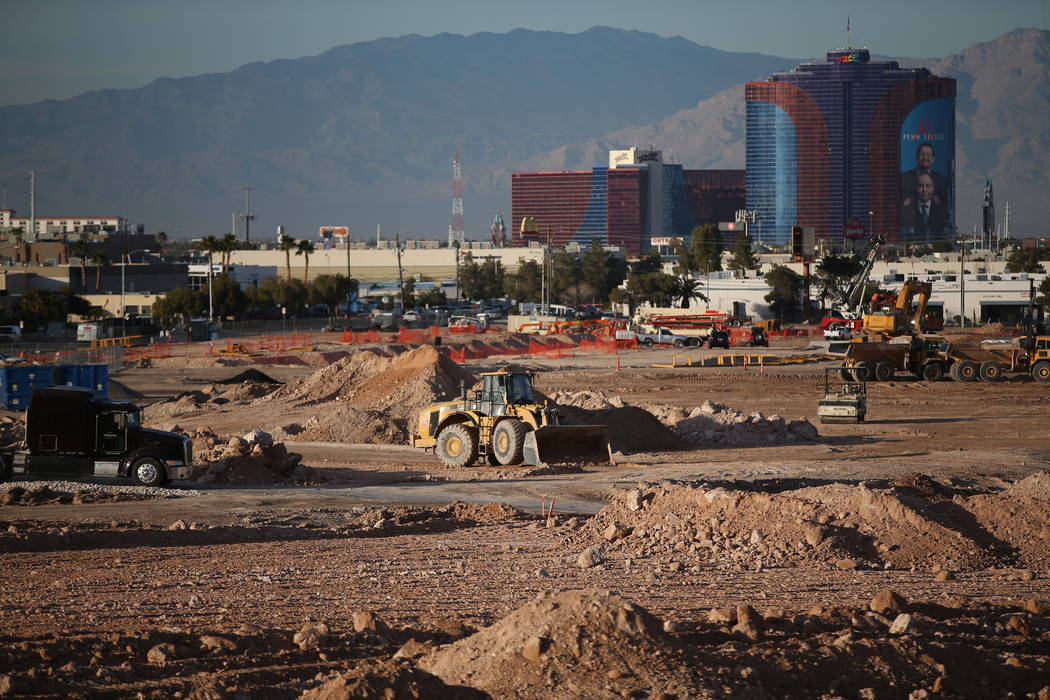 The Oakland Raiders have put up a $5 million bond with Clark County to decommission the 63-acre site of the Las Vegas stadium if construction plans fall through.
The Clark County Commission on Wednesday unanimously approved a decommissioning plan that includes removing combustible materials from the site and enclosing the lot with a 10-foot wooden construction fence.
Materials, equipment and construction trailers would have to be removed within 90 days of a permanent shutdown and all cranes would need to be dismantled.
The planned $1.9 billion, 65,000-seat football stadium is being built at Interstate 15 and Russell Road between Dean Martin Drive and Polaris Avenue.
Pre-construction work is underway and the Las Vegas Stadium Authority is expected to approve a final development agreement March 1. The decommissioning agreement is a requirement of that final approval.
Contact Richard N. Velotta at rvelotta@reviewjournal.com or 702-477-3893. Follow @RickVelotta on Twitter.