Sam Boyd Stadium gets upgrades for 2014 season
September 4, 2014 - 5:38 am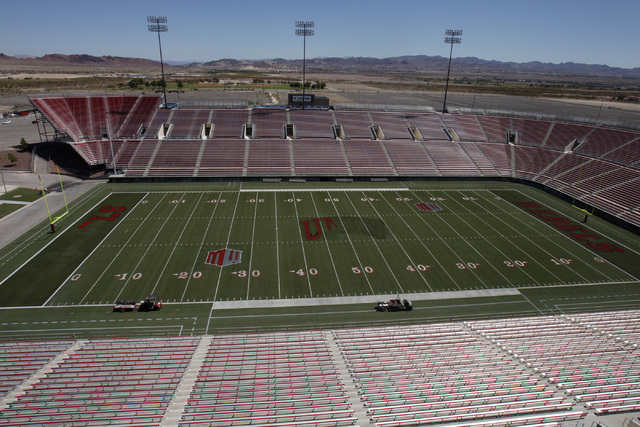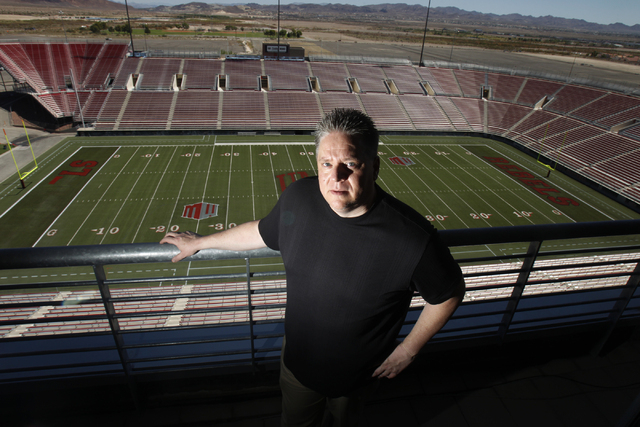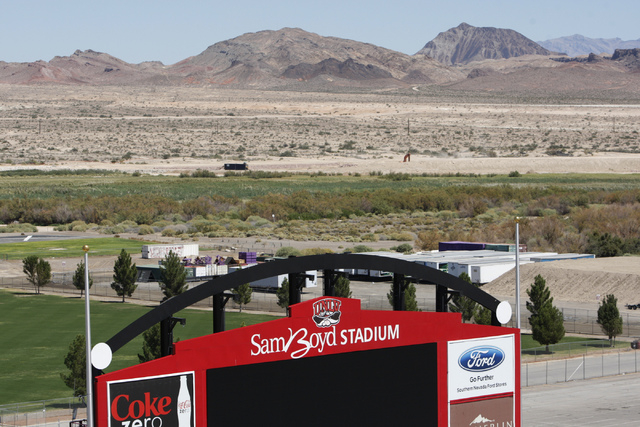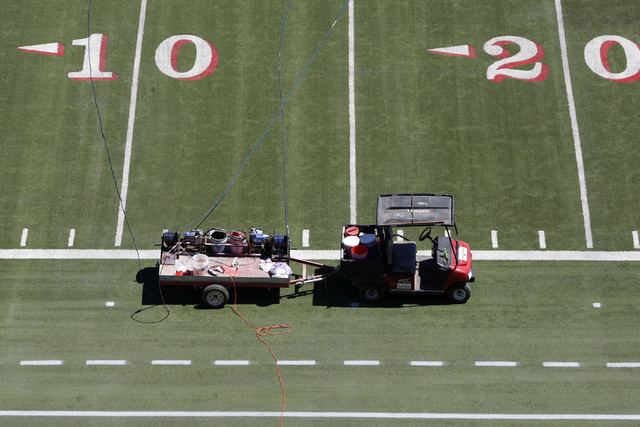 Don't bury Sam Boyd Stadium quite yet.
In fact, University of Nevada, Las Vegas officials need to make some serious decisions about improvements to the often-maligned, 38,600-seat venue that sits in a residential neighborhood about seven miles from campus.
Those decisions become even more meaningful when you consider acting President Don Snyder put a new campus stadium proposal on hold for two years. With that two-year delay, Sam Boyd Stadium Executive Director Mike Newcomb figures the earliest a new campus stadium would potentially come on line would be in seven years.
Snyder's decision to delay the new stadium by two years means UNLV will not ask the Legislature for financial help for a new stadium until 2017, instead of in 2015.
So, potentially, improvements to Sam Boyd Stadium could have a more compelling edge to them because the UNLV football stadium is going to be used by the Rebels for football for at least two more years than originally anticipated.
Newcomb said this week that those potential improvements include adding more hospitality space, party platforms, an end zone building and a smaller tower on the opposite side of the field from the current large tower.
With that in mind, Newcomb said he planned to talk Wednesday with UNLV Athletic Director Tina Kunzer-Murphy about possible Sam Boyd Stadium improvements.
Newcomb could not be reached for comment Wednesday.
In 2014, UNLV did move ahead with several Sam Boyd Stadium projects, spending about $500,000 on improvements to the venue for this season's football campaign, Newcomb said.
The 2014 home-opener is 7 p.m. Saturday when UNLV hosts Northern Colorado.
Most of the money was spent on a new $400,000 digital scoreboard in the open end zone, Newcomb said. The 48-by-22-foot scoreboard is twice the size of the previous scoreboard, which used light bulbs and was antiquated, Newcomb said.
"The fans should like it," Newcomb said.
UNLV also added landscaping stones and grass around the locker room buildings, while also painting the interior walls of the club section, he said.
Sam Boyd Stadium also hosts annual rugby, soccer and motor sports events besides UNLV football games.
Contact reporter Alan Snel at asnel@reviewjournal.com or 702-387-5273. Follow @BicycleManSnel on Twitter.