Station Casinos' corporate name will be Red Rock Resorts after IPO
January 21, 2016 - 6:29 pm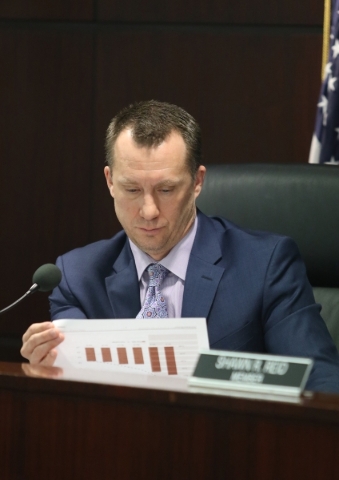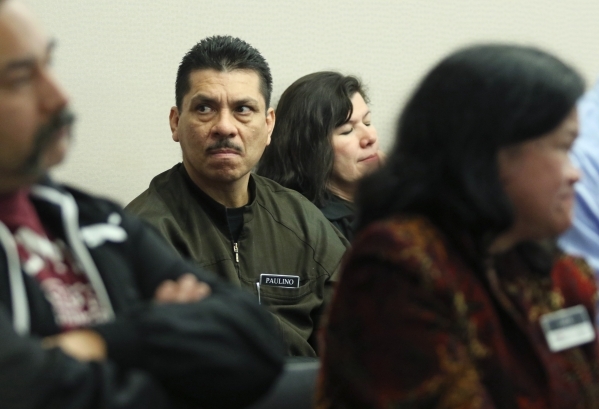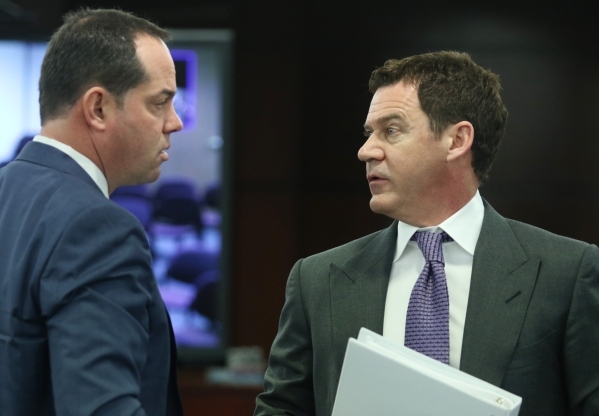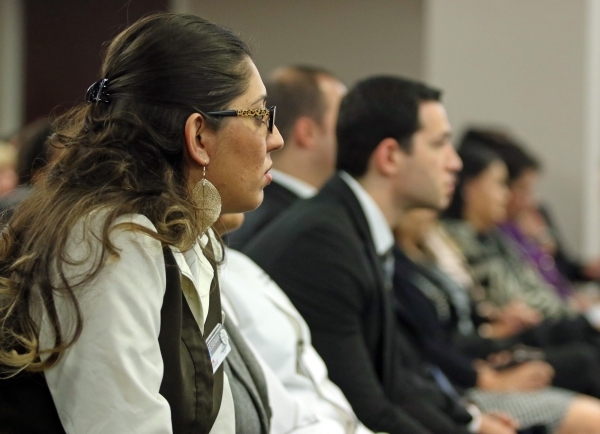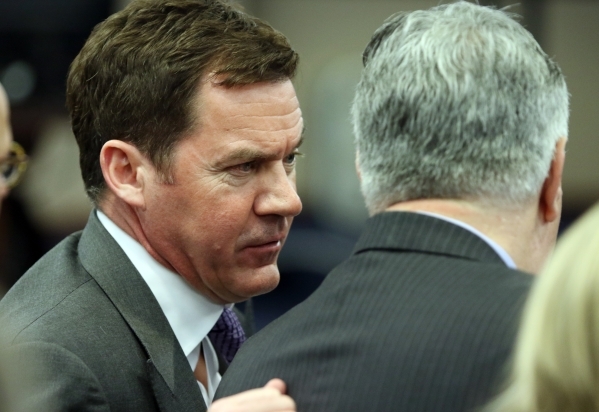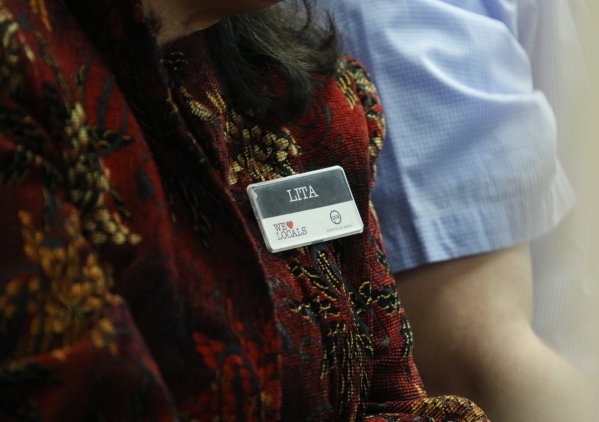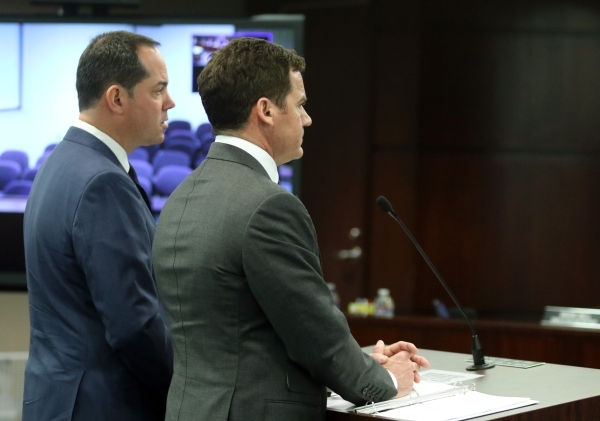 Nevada gaming regulators signed off Thursday on plans for Station Casinos to become a public company under a new name — Red Rock Resorts — which will be traded on the Nasdaq.
Company officials told the Gaming Control Board in a special hearing in Las Vegas that Red Rock Resorts would be a holding company. Regulators were told the public company structure, while unique to the casino industry, has been successfully used by other industries.
Station Casinos President Richard Haskins said Red Rock Resorts was just the corporate name and how the company will be addressed going forward. Station Casinos, which includes 19 large and small casinos throughout the Las Vegas Valley and Indian casinos in Northern California and Michigan, is the operating company under Red Rock Resorts.
"We are not changing the Station name or brand name and we're not changing our marketing or branding," Haskins said. "Our properties' names won't change. It's business as usual going forward."
A timetable for the stock sale was not disclosed. Station Casinos provided gaming regulators with confidential information on the initial public offering, including how much the company hopes to raise. During questioning, Station Casino Chief Financial Officer Marc Falcone said the company is still awaiting Securities and Exchange Commission approval for the stock sale.
Falcone said ongoing stock market conditions — the Dow has declined more than 11 percent since Jan. 1 — also plays a role in the timing. The company hinted that it would like to launch the IPO before it announces fourth-quarter earnings next month.
Timing key
Falcone told gaming regulators timing was the primary reason it asked the Control Board for a special hearing. The Nevada Gaming Commission signed off on the Control Board recommendation immediately after the 90-minute hearing.
The company was publicly traded before 2008, when private equity ownership took over Station Casinos. A year later, Station Casinos filed for Chapter 11 bankruptcy reorganization and emerged in June 2011 with a new ownership structure, having trimmed $4 billion of debt.
Currently, Station Casinos Chairman and CEO Frank Fertitta III and Lorenzo Fertitta control 57 percent of Station Casinos and their wholly owned operating company is paid a management fee. That was the structure required by bankruptcy reorganization. Following the IPO, Fertitta Entertainment will be bought out for $460 million. The Fertitta brothers did not attend the Control Board hearing.
Falcone said Red Rock Resorts will no longer pay management fees with the outside operating company being eliminated. However, the management and operations of the company will not change.
Germany-based Deutsche Bank owns 25 percent of Station Casinos. The bankruptcy reorganization gave the bank an option to place Station Casinos into an IPO in June 2016, the five-year anniversary of the restructuring.
Following completion of the IPO, the Fertitta family will own 43 percent of Red Rock Resorts. Deutsche Bank's ownership will drop to 16 percent.
Deutsche Bank sparks discussion
However, Deutsche Bank became a topic of discussion at the hearing. Culinary Workers Local 226, which has unsuccessfully tried to organize Station Casinos nongaming workers for more than a decade, has made an issue of Deutsche Bank's involvement in the company after the bank paid a $2.5 billion fine last year in Germany for violations of the London Interbank Offered Rate (LIBOR).
Several busloads of Station Casinos employees packed the Control Board hearing room at the Sawyer Building, calling for state gaming agents to monitor the area. The hearing room's small capacity kept many of the employees outside of the meeting.
Culinary members addressed the Control Board during the public comment session about concerns with Deutsche Bank and asked that the investor be called forward for licensing.
"The bank's regulatory troubles include a record fine … and a subsidiary's plea to U.S. criminal wire fraud for rigging global interest rates," said Culinary spokeswoman Maya Holmes.
Attorney Mark Clayton, representing Deutsche Bank's U.S. subsidiary, German America Capital Corp., which controls the Station Casinos ownership stake, said the division had no role in the LIBOR issues.
During the hearing, Station Casinos executives testified that Deutsche Bank does not have any voting control over the company's operation and acts as an institutional investor. In the new structure, the bank will have 3.4 percent voting rights as a regular stockholder in Red Rock Resorts.
Control Board member Terry Johnson said the Station Casinos plan "was a lot of information to digest" but he didn't have a concern with the structure involving Deutsche Bank.
"There is no reason for concern," he said. "The application meets our standards."
Since coming out of bankruptcy, Station Casinos has seen 18 percent revenue growth and cash flow increases of 50 percent since June 2011. The company has also reduced debt by $400 million and has invested $350 million into renovations and improvements at its Southern Nevada resorts.
Station Casinos has $2.1 billion in long term debt, low by casino industry standards.
"There is only one company with a better (debt to cash flow) leverage than us," Falcone said.
Station Casinos announced plans go public in October and told gaming regulators Thursday it was a successful operation during its years in the public markets.
"We're trying to provide maximum flexibility and being a public company allows us to do that," Haskins said.
Contact reporter Howard Stutz at hstutz@reviewjournal.com or 702-477-3871. Find @howardstutz on Twitter.