Station Casinos giving gamblers a reason to visit the sports book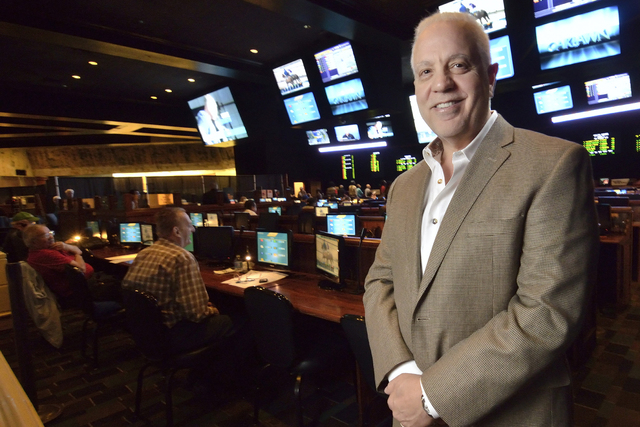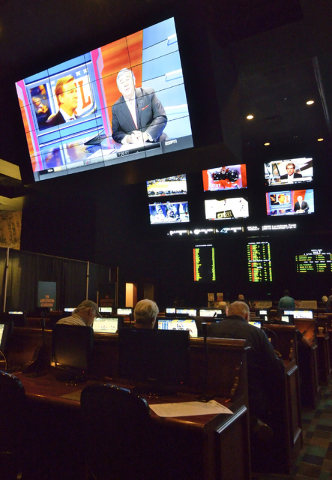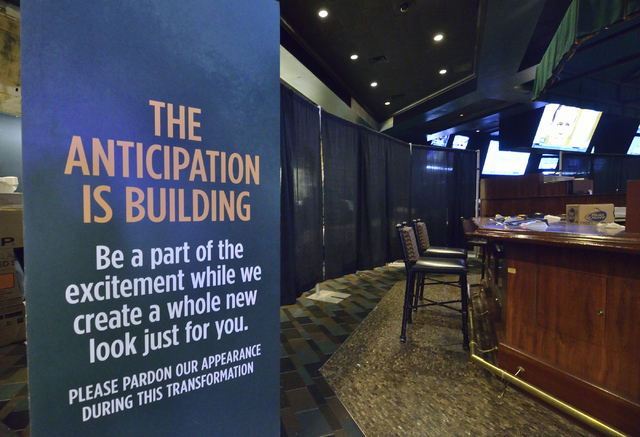 The growing influence of mobile sports wagering has led to a nearly 53 percent increase in Nevada's sports betting handle since 2010.
Smartphone and tablet computer applications allow gamblers to place bets from the comfort of their home or anywhere else within the state. Other than to initially set up the account, there is no reason to visit a sports book.
Station Casinos is hoping to change that attitude.
Last year, the company remodeled and enhanced areas of the sports book at Red Rock Resort, including adding three ultra-high-definition LED displays to the facility's video wall in time for NFL and college football season.
The response led the company to undertake similar efforts at five of its race and sports books in the Las Vegas Valley.
"After Red Rock, there was some conversation about other properties," said Art Manteris, Station Casinos' vice president of race and sports. "The guest reaction to the video screens at Red Rock made the decision easier and a lot faster."
By this fall's football season, Boulder Station, Green Valley Ranch Resort, Sunset Station, Santa Fe Station and Palace Station will all house enhanced video capabilities, new television monitors at individual seats around the book and improved electronic displays for betting lines.
For Palace Station, Sunset Station and Boulder Station, the enhancements mean manual wall boards, where betting lines are handwritten and changed with a magic marker, will be headed to a gaming history museum.
"It's kind of an end of any era," said Manteris, whose first job in Las Vegas 39 years ago was to physically change the betting lines at the long-since demolished Stardust sports book on the Strip.
The changes to Station Casinos' largest sports books are also a throwback for Manteris.
"Building and opening books is something I enjoy," Manteris said. "Nothing compares to being in a book for a big sports event."
Station Casinos Chief Financial Officer Mark Falcone wouldn't provide a cost for the sports book upgrades, other than it was a portion of the $100 million to $125 million the company will spend throughout its Las Vegas properties this year to add and enhance gaming and nongaming amenities.
Falcone told the Gaming Control Board in January the company has seen 18 percent revenue growth and cash flow increases of 50 percent since June 2011. The company has also reduced debt by $400 million and has invested $350 million into renovations and improvements at its Southern Nevada resorts.
Manteris said the sports book changes are designed to drive revenue.
"I have always viewed the sports book as an excitement center for the property that carries over to the casino and the restaurants," Manteris said. "In today's world, no one is looking at the race and sports book as a nonrevenue-producing area."
In 2015, Nevada casinos sports wagering produced more than $4.23 billion in volume. In 2010, the betting volume was $2.76 billion, according to the Gaming Control Board.
Mobile sports wagering, first introduced by independent sports book operators, contributed to six straight years of betting growth in Nevada. Station Casinos launched its own mobile sports application three years ago.
Manteris can recall a time when Nevada banned the use of cellular phones from inside a sports book. Now, he often sees customers using their smartphones inside the sports book, placing bets through the Station Casinos application.
"They might be betting on their phone instead of walking up to the counter," Manteris said. "It's kind of ironic."
Red Rock's sports book received three LED video displays, each measuring 17 feet tall and 31.5 feet wide that cover a combined area of nearly 32 yards. Green Valley Ranch and Santa Fe Station will receive similar video screens.
Manteris and other Station Casino executives took photos of the initial Red Rock video installation so they could compare those screens with the new screens.
"The difference in clarity was striking," he said.
The project is being rolled out through August. Boulder Station is getting new video walls and an electronic odds display system, which are expected to be in place for the opening of the NCAA basketball tournament. Green Valley Ranch's changes will begin after the tournament concludes.
Sunset Station, Green Valley Ranch and Palace Station will complete their renovations during the summer.
Find @howardstutz on Twitter.