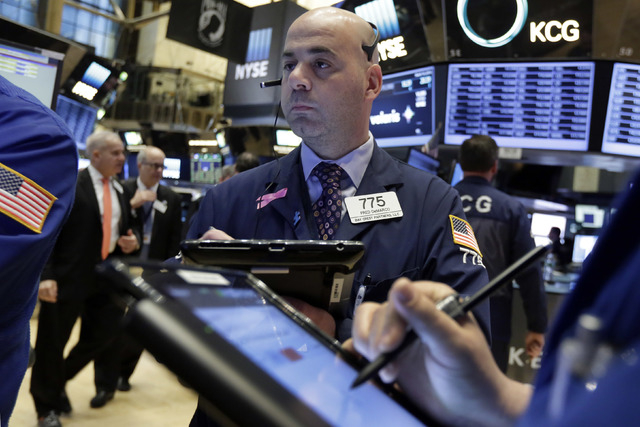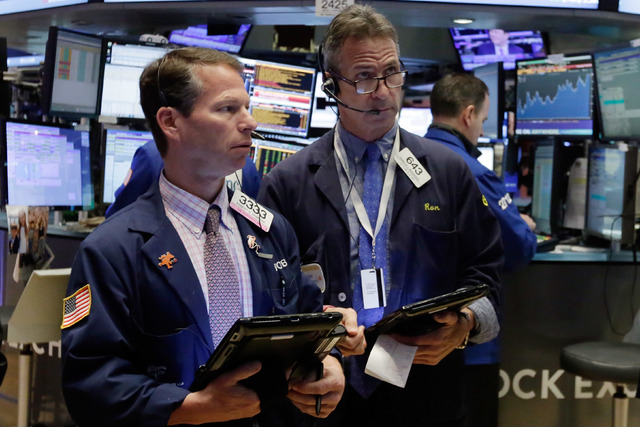 NEW YORK — U.S. stocks rose Wednesday after the Federal Reserve left interest rates unchanged and forecast it will raise rates more gradually than it had envisioned late last year.
The market had been lower before the Fed released its statement, which highlighted strength in hiring and housing, but weakness in exports and concerns over slower global economic growth. The Fed now expects to raise interest rates two times this year instead of four.
Jeremy Zirin, chief equity strategist for UBS Wealth Management Americas, said the Fed and the markets now seem to have the same view on interest rate increases, and that means the market may be a little less volatile than it has been recently. "It probably eases investors' minds that we're unlikely to see a rate hike in April, and it probably takes June off the table," he said.
Lower rates help boost economic growth by reducing borrowing costs and reducing the risk associated with expanding businesses or starting new ones. Lower rates also make stocks look more attractive to investors.
Stocks are now on track for their fifth straight week of gains and the Dow Jones industrial average and Standard & Poor's 500 index closed at their highest levels since the first trading day of the year.
The Dow gained 74.23 points Wednesday, or 0.4 percent, to 17,325.76. The S&P 500 index rose 11.29 points, or 0.6 percent, to 2,027.22. The Nasdaq composite index rose 35.30 points, or 0.8 percent, to 4,763.97.
Oil prices rose nearly 6 percent and pushed energy shares sharply higher. Crude jumped after a group of major energy producing nations said they will hold more talks next month about a freeze in oil output levels. A deal — which is far from a sure thing — could help relieve a global glut that has depressed oil prices. In the U.S., oil inventories grew, but not as much as investors expected.
Benchmark U.S. crude rose $2.12 to $38.46 a barrel in New York. Brent crude, the benchmark for international oils, rose $1.59, or 4.1 percent, to $40.33 a barrel.
Energy companies were the top-performing sector on the market. Devon Energy gained $2.13, or 8.8 percent, to $26.22 Southwestern Energy rose 67 cents, or 9.3 percent, to $7.90 and Oneok added $1.79, or 6.5 percent, to $29.51.
Stocks have been rising in recent weeks on mounting evidence that the U.S. economy remains in good shape overall despite the shaky state of other major economies. That trend continued Wednesday as the Labor Department said core inflation, or inflation that leaves out energy and food prices, continued to rise. It's up 2.3 percent over the last year, its biggest 12-month gain since May of 2012. Overall inflation slipped in February because of lower gas prices and it's up just 1 percent in the last year.
The Fed has been looking closely at inflation as it considers raising interest rates. Though one of the Fed's main goals is to prevent runaway inflation, it wants to see inflation rise more than it has in recent years to be sure the economy is healthy enough to handle higher rates.
Separate reports showed construction of new homes continued to grow in February, but applications were weak again, a sign of future trouble. Meanwhile U.S. factories made more machinery, appliances and computer in February. It's the second straight monthly increase and a sign manufacturing is improving.