Strike at Henderson materials-supplier facility comes to an end
January 24, 2017 - 4:30 pm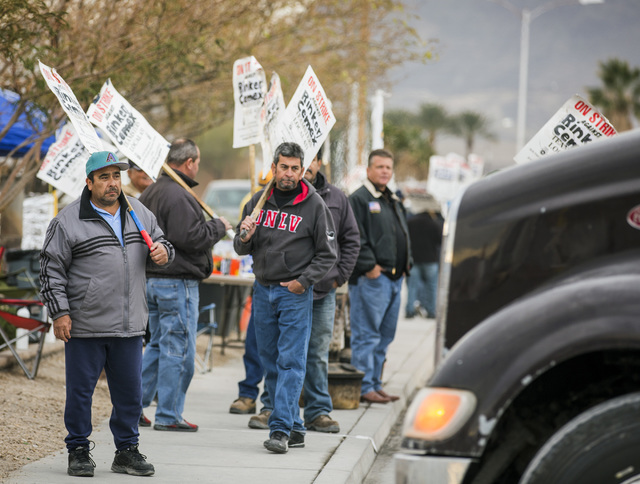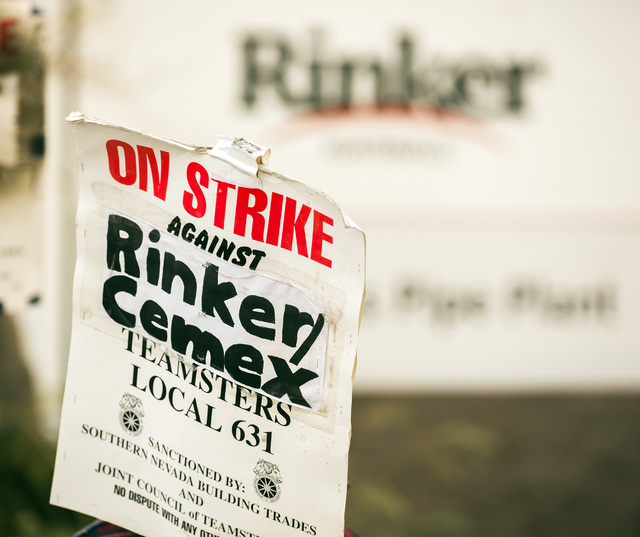 A 10-week strike at a Henderson construction materials supplier will end on Wednesday.
Teamsters union members decided to return to work after they ratified a new five-year contract with Rinker Materials Concrete Pipe Division, part of Mexico-based Cemex, according to a union statement Tuesday.
The union ratified the agreement on Monday, about two months after the strike began. The new contract fits workers' demands of yearly wage and pension increases and health care coverage for employees and their families.
The members have doubled the value of the agreement compared to the previous one, according to the statement. Union CEO Tommy Blitsch could not be reached to elaborate on the terms of the contract.
The company is pleased its workers have agreed to the contract and will return to work, Cemex spokesman Walker Robinson said.
"We worked hard to secure an agreement that is fair and beneficial to the workers and the company," Robinson said.
About 75 workers were on strike through the holidays, saying a new contract with Rinker did not reflect the company's growth since the recession.
To help the company during a difficult time, workers had agreed to pay freezes and contributing more pay toward their health insurance plans, Blitsch with the union previously told the Review-Journal.
The Henderson operation supplies concrete pipe to the construction industry.
Cemex, headquartered in Mexico, posted a gross profit of $3.65 billion from January to September, a 3 percent increase over the same period last year, according to its third-quarter earnings report.
All the workers at the Henderson building, which includes forklift and crane operators and welders, belong to the Teamsters union except for about five managers at the building.
Contact Wade Tyler Millward at 702-383-4602 or wmillward@reviewjournal.com. Follow @wademillward on Twitter.
RELATED
Workers at Henderson materials supplier expect to strike through holidays